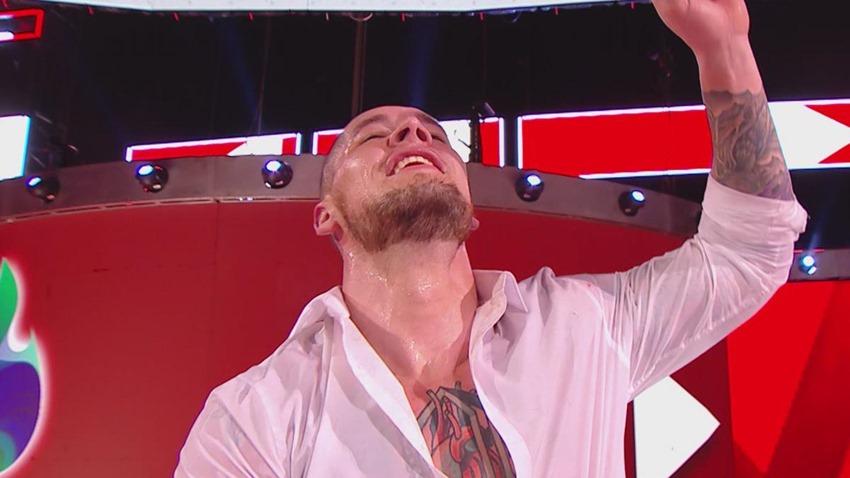 WWE Monday Night RAW took place from Van Andel Arena in Grand Rapids, Michigan. Here's all the action that went down the night after Money In The Bank.
Ronda Rousey attacked Raw Women's Champion Alexa Bliss and Raw General Manager Kurt Angle
A new RAW Women's champion was crowned last night at Money In The Bank, but Nia Jax didn't drop the belt to Ronda Rousey. Instead, it was Alexa Bliss who wasted no time at all to cash in her fresh golden ticket, stealing the championship from underneath Rosey. Livid, Rousey hit the ring to disrupt Alexa Bliss' coronation ceremony.
Dropping hard rights and slams on anyone that got in her way after Bliss called her an overhyped rookie, Rousey even clobbered RAW general manager Kurt Angle and earned herself a 30-day suspension in the process.
Dolph Ziggler def. Seth Rollins to become the new Intercontinental Champion
Despite a hellacious match against Elias the night before, Seth Rollins was still adamant in keeping the Intercontinental Championship open challenge alive, a tradition that saw his reign end when Dolph Ziggler answered the call. The show-off was in peak condition, targeting the weary Seth Rollins at his weakest and launching a salvo of attacks on his knee.
Eventually going for a more devious route, Ziggler scored the winning pin when he kept Rollins on the mat by using his tights, while partner Drew McIntyre provided some post-match support with a brutal beatdown after Ziggler had won the belt.
Bobby Roode def. Curt Hawkins
The Glorious one may not have won a championship chance at Money In The Bank after Finn Balor delivered a staggering Coup De Grace from on high, but Bobby Roode still had enough fight in him to qickly lock in the Glorious DDT and knock out Curt Hawkins in a very brief match.
Raw Tag Team Champions "Woken" Matt Hardy & Bray Wyatt def. Heath Slater and Rhyno
While Woken Matt Hardy and Brayy Wyatt may still be tag team champions, the B Team of Bo Dallas and Curtis Axel is still on the hunt and they made their presence felt with a pre-match Titantron mocking where they impersonated the duo. Undeterred, the Deleters of Worlds still romped home to victory when Heath Slater fell to their combined might.
Jinder Mahal def. Chad Gable
Having achieved inner peace after his loss to Roman Reigns, a more relaxed Jinder Mahal alowed himself to become aggro to the max once the ring bell was dinged, swiftly defeating a tenacious Chad Gable and returning to his peaceful state of mind once the match was over.
The Riott Squad def. Sasha Banks and Bayley
Completely out of sync and unable to function as a team, Bayley and Sasha Banks saw their efforts fall apart last night as the Riott Squad romped home to victory. Is this the straw that finally breaks the camel'sback in the firendship of Bayley and Banks? It certainly appears to be so.
Roman Reigns and Bobby Lashley def. The Revival
With Roman Reigns and Bobby Lashley confirmed as participants in a multi-person match at WWE Extreme Rules, the two challengers to the WWE Universal title made for odd bedfellows when they faced off against the Revival. The tag team specialists were in fine form, but the sheer power and resilience of Reigns and Lashley was too much for them. Stealing a tag and one-upping Reigns, Lashley landed a massive Spear on Dash Wilder and stole the win as he strutted out of the ring and left Reigns bewildered.
Mojo Rawley def. No Way Jose
Aggression met fun times, as Mojo Rawley returned to action and showed off a new streak of focused pain delivery that saw the party-loving No Way Jose meet a swift end in the ring.
Kevin Owens and Baron Corbin def. Braun Strowman and Finn Bálor
How do you fight the Monster Amongst Men in a WWE ring? Simple: You don't. In a tag team bout, Baron Corbin and Kevin Owens had a simple strategy, that revolved around keeping Braun Strowman locked outside of the ring and his partner Finn Balor trapped inside. RAW's constable had to contend with a very angry gift of destruction, but the tactic worked soundly as he applied the End of Days to Balor and walked out of RAW as the winner of the main event.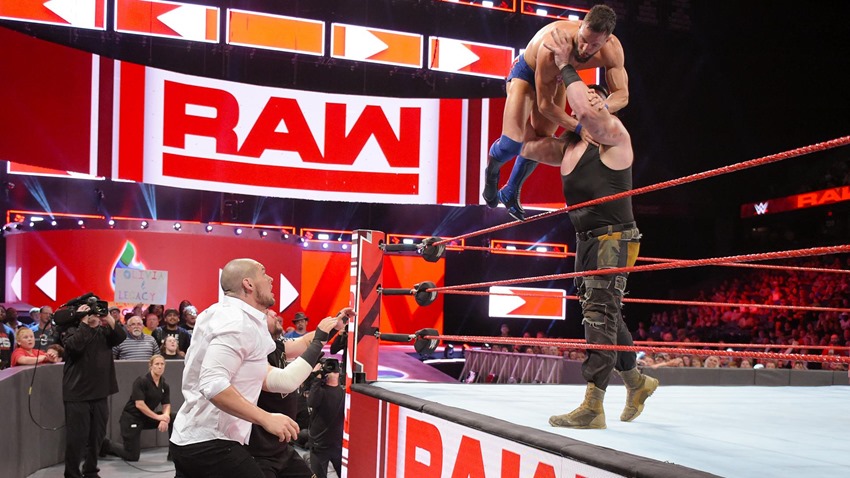 Last Updated: June 19, 2018