WWE Monday Night RAW took place from the Van Andel Arena in Grand Rapids, Michigan. Here's all the action that went down ahead of the upcoming Extreme Rules pay-per-view.
Roman Reigns def. Bray Wyatt via Disqualification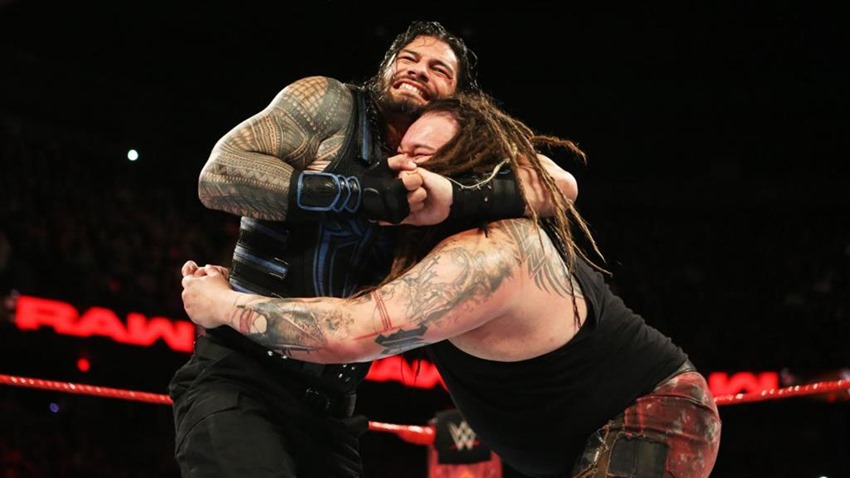 Extreme Rules may be just a mere two weeks away, but last night on RAW was more than ready to break a few bones and stipulations as Roman Reigns and Bray Wyatt dropped slams and powerbombs on each other. Reigns looked to be in steady control of the match, until Samoa Joe decided to make an unscheduled appearance and introduce the Big Dog to the dreaded Coquina Clutch.
Delirious with delight, Wyatt thought he'd one-up Joe with a Sister Abigail, but soon found himself locked up as well in the agonising hold. The timely arrival of Seth Rollins expelled Joe and Wyatt from the ring, resulting in general manager Kurt Angle sanctionng a tag team match between the combatants later in the night.
Akira Tozara def. Ariya Daivari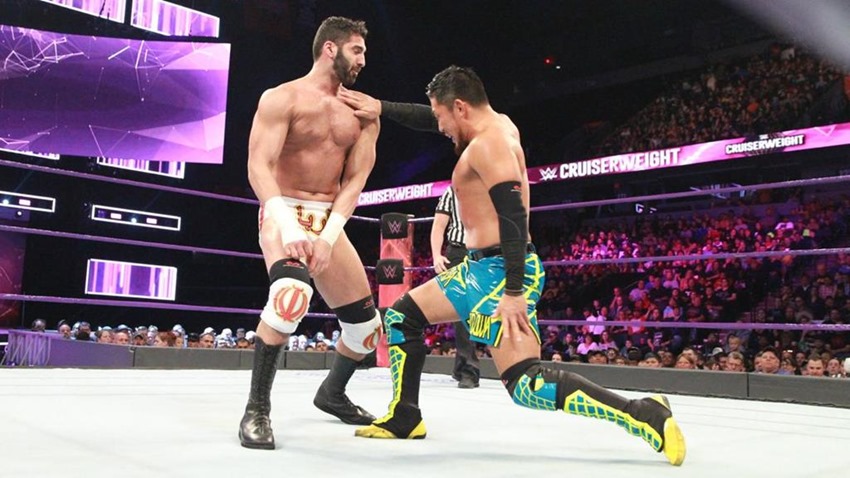 Cruiserweight action up next on RAW, as Akira Tozara dropped Ariya Daivari like a bad habit as The Brian Kendrick looked on ahead of their own match this week on 205 Live.
Elias Samson def. Intercontinental Champion Dean Ambrose via Disqualification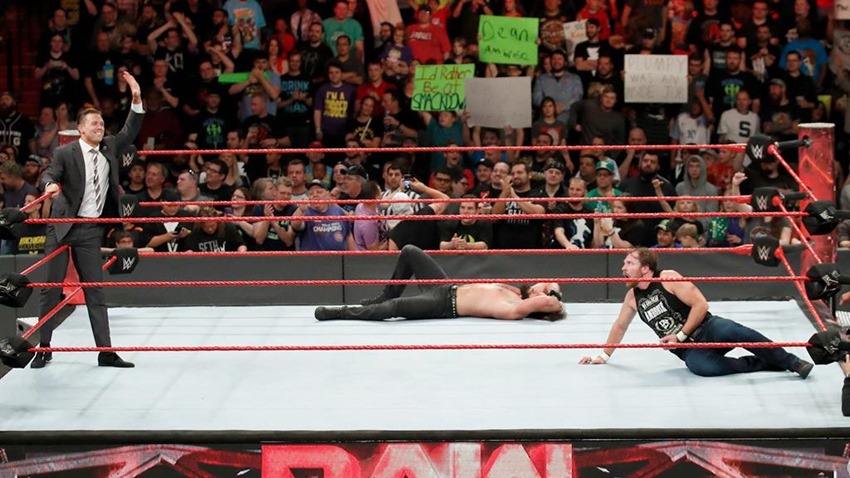 Thought a match with lunatic Dean Ambrose would be punishment for Elias Samson? Not exactly, as the troubador turned in a solid performance that kept the Intercontinental champ on edge and overwhelmed at times. Ambrose managed to prove just why he was champ after he trned the tide of the battle, but a cheap shop from The Miz on Samson resulted in the balladeer earning an unintended victory over the champ.
Distracted, Ambrose quickly found himself on the receiving end of swinging neckbreaker from Samson, leaving the wanderer in high spirits.
Paul Heyman confronted Finn Bálor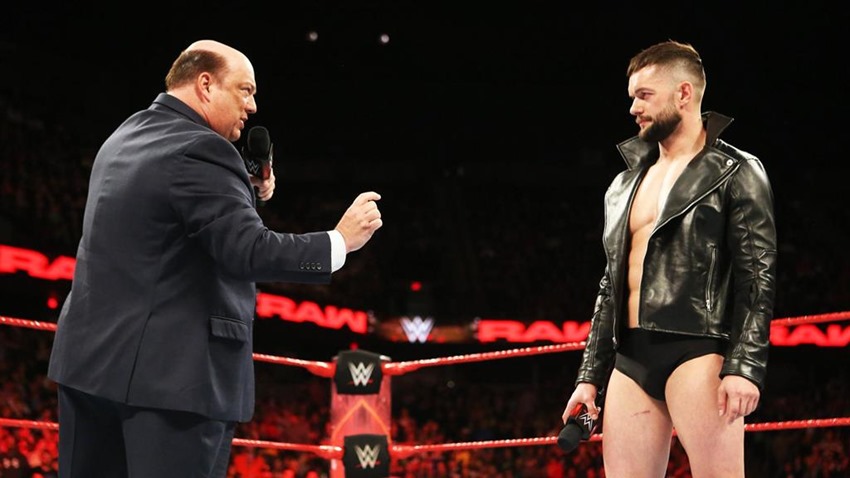 While four of the superstars involved in the Extreme Rules Fatal Fiveway main event to challenge Brock Lesnar would be in action later in the night, the fifth player of that match found himself on the receiving end of an offer from the Beast Incarnate's advocate Paul Heyman. Heyman was admittedly intrigued by Balor, so much in fact that he believed that Balor would be victorious and ready to challenge Lesnar for a Universal Title that he never lost.
Balor's response to the prediction? That Heyman was right. Damn right yo.
Finn Bálor def. Karl Anderson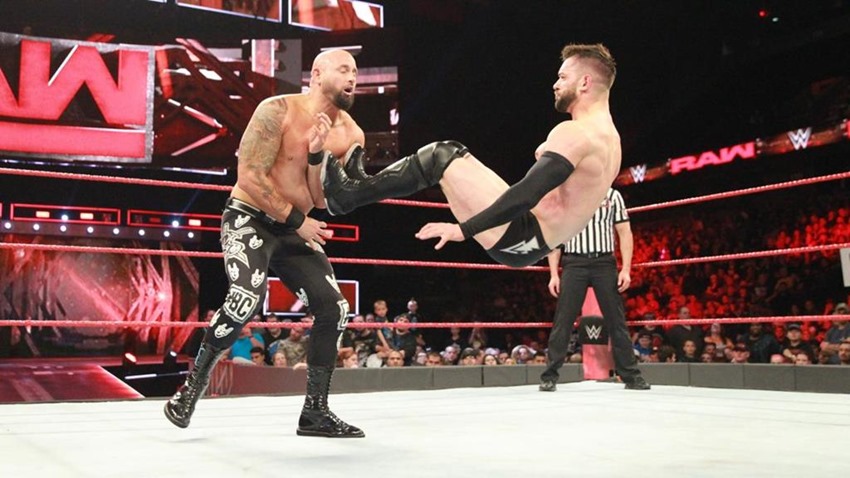 What better way to prove Heyman right then, than with a display of skill? Balor put Anderson through the ringer in his RAW match, eventually triumphing over the former tag team champion and sending Luke Gallows packing from the ring as he picked up the three-count.
Sasha Banks def. Alicia Fox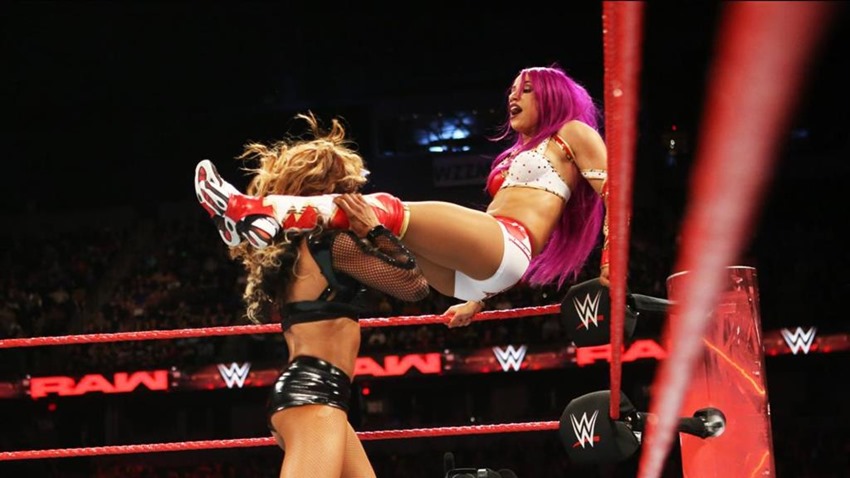 A quick match next on RAW, as Sasha Banks settled an old score and pinned Fox. Something else also happened with Noam Dar at ringside, but nobody cares.
Kalisto def. Apollo Crews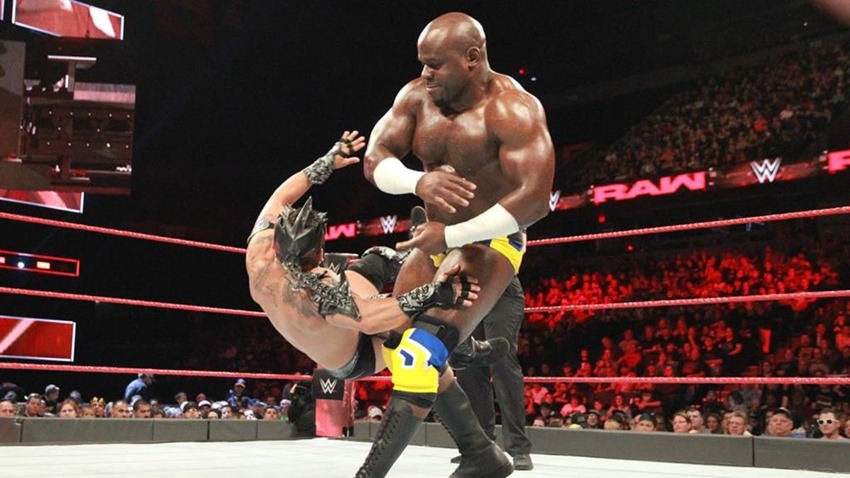 The King of Flight took on Apollo Crews next on RAW, in a bout that threw Crews off balance as Titus O'Neil seemed to deliver non-stop instructions to his client as part of his work in The Titus Brand. Making good use of the moment of distraction, Kalisto flipped in a Salida del Sol for the win.
Raw Tag Team Champion Matt Hardy def. Sheamus to choose the stipulation for the Raw Tag Team Title Match at Extreme Rules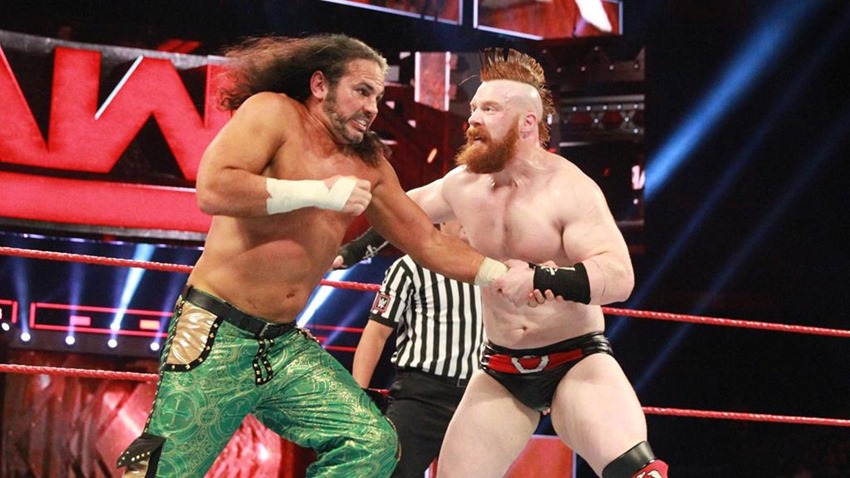 Once again proving to be the better team in tag team or singles action, Matt Hardy echoed the win of his brother Jeff Hardy over Sheamus to earn not only a pin but also the right to choose the match stipulation for the upcoming bout against the two number one contenders at Extreme Rules. So what kind of match can we expect from the RAW tag team champs at Extreme Rules? A steel cage match, that's what.
Austin Aries def. Tony Nese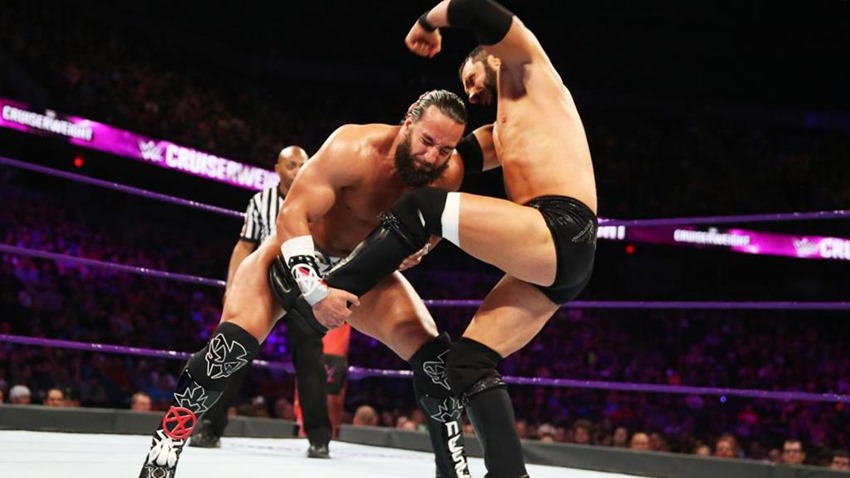 Austin Aries may have picked up the win in a RAW cruiserweight match, but he also found himself on the receiving end of the Rings of Saturn from the champ Neville after the bell had rung, ahead of their upcoming Submission match at Extreme Rules.
Raw Women's Champion Alexa Bliss def. Mickie James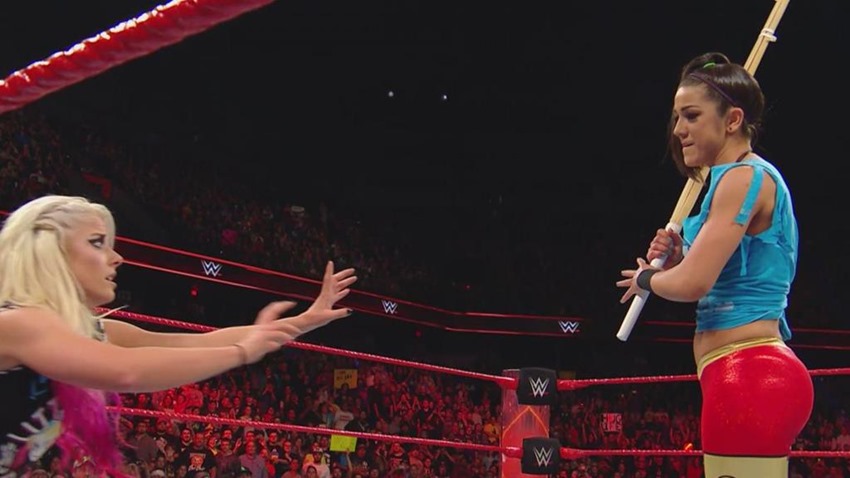 Yes, there's another plug here for Extreme Rules: After Alexa Bliss tanned Bayley's hide with a Kendo stick last week on RAW, it was decided that the two ladies would face each other at the upcoming event in a Kendo stick match. Anyway, for the actual match itself Bliss got the win as she survived a tremendous assault from Mickie James with a textbook punch to the noggin and DDT.
A Kendo stick appeared, Bayley rushed the ring and Bliss scampered. Just a typical Monday night for the trio.
Bray Wyatt and Samoa Joe def. Roman Reigns and Seth Rollins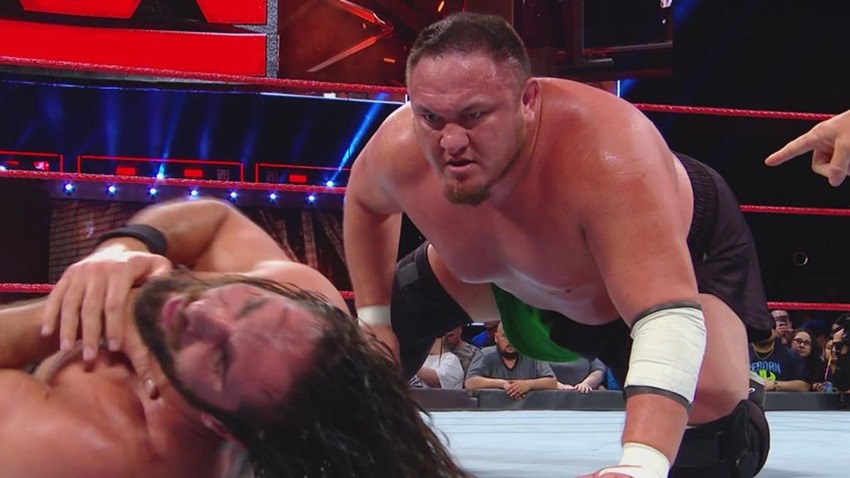 While the Extreme Rules Fatal Fiveway will be a case of one on one on one on one on one in two weeks, last night saw tentative alliances exist between four of the men involved. Despite their history together as the dominating Shield group, Rollins and Reigns struggled to co-operate, leading to an eventual victory by Bray Wyatt and Samoa Joe.
The big news of the night however? Finn Balor getting some of the action that he was promised by RAW general manager Kurt Angle, who greenlit a bout for him next week: A triple-threat between him and Joe and Wyatt, while Roman Reigns will find himself facing off against Seth Rollins next week as well.
Last Updated: May 23, 2017