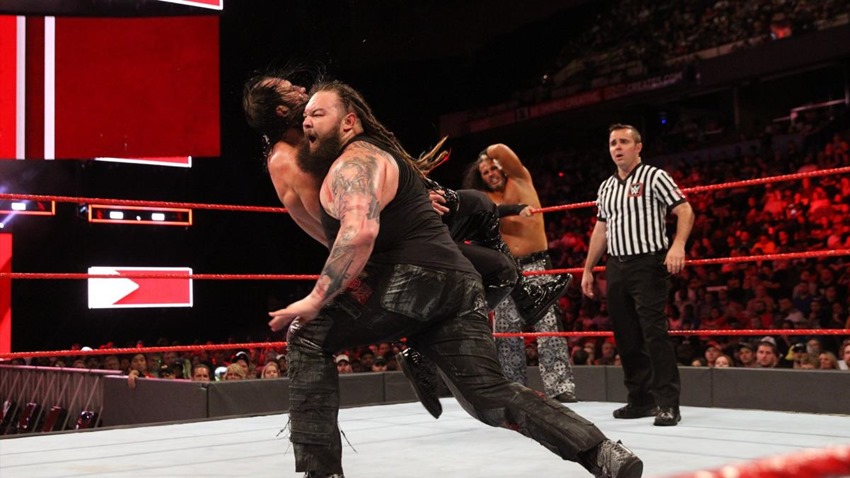 WWE Monday Night RAW took place from the Coliseum in Richmond, Virginia. Here's all the action that went down.
Finn Bálor def. Braun Strowman via Disqualification
He may have come up short last week against Braun Strowman, but Finn Balor was hellbent on picking up a win before Money In The Bank against the giant when he returned for a rematch. With Kevin Owens at ringside, interference was bound to happen sooner rather than later as the prizefighter ran his mouth and got involved with the match. The end result?Chaos, ladders and a DQ win for Balor.
Jinder Mahal def. Intercontinental Champion Seth Rollins via Disqualification
In a dirty match that was more about payback than results, Seth Rollins got some retribution against Jinder Mahal's sneak attack from last week as he introduced some steel pain of his own to the modern-day Maharaja. Sending Mahal packing, Rollins' celebrations were interrupted with some musical mayhem from Elias, who introduced his guitar to the spine of the kingslayer.
Raw Women's Champion Nia Jax sent a message to Ronda Rousey
Raw Tag Team Champions "Woken" Matt Hardy and Bray Wyatt def. The Ascension
The Ascension may be more dangerous than ever, but the team of Konnor and Viktor were no match for the Deleters of Worlds despite their in-ring strategy. One twist of fate to Viktor later, and the tag team champions were safe for another night. Things might change next however, as a battle royale between the various RAW tag teams will decide who'll challenge the champs for the belts.
A match that the B-Team of Bo Dallas and Curtis Axel are very interested in winning.
Kevin Owens def. Bobby Roode
With every Money In The Bank competitor scouting the competition for the upcoming main event, Kevin Owens decided to do some in-ring spying on the glorious one. In a match that looked like it was going to belong to Bobby Roode as he punished Owens for hurling insults at him, there came a surprise: Owens successfully managed to reverse the Glorious DDT and score a clean pin.
Sami Zayn offered a public apology for insulting Bobby Lashley's family
Drew McIntyre def. Chad Gable
Poor Chad Gable. Set up as a sacrificial lamb last week by Dolph Ziggler and Drew McIntyre who claim that the RAW locker room is plagued by laziness, Gable was ambushed and left to rot in the middle of the ring by the duo. Seeking some payback, Gable got in some solid offense against McInTyre but quickly fell before the Scotsman and the sheer size difference between the two.
Sasha Banks won a Last Chance Gauntlet Match to qualify for the Women's Money in the Bank Ladder Match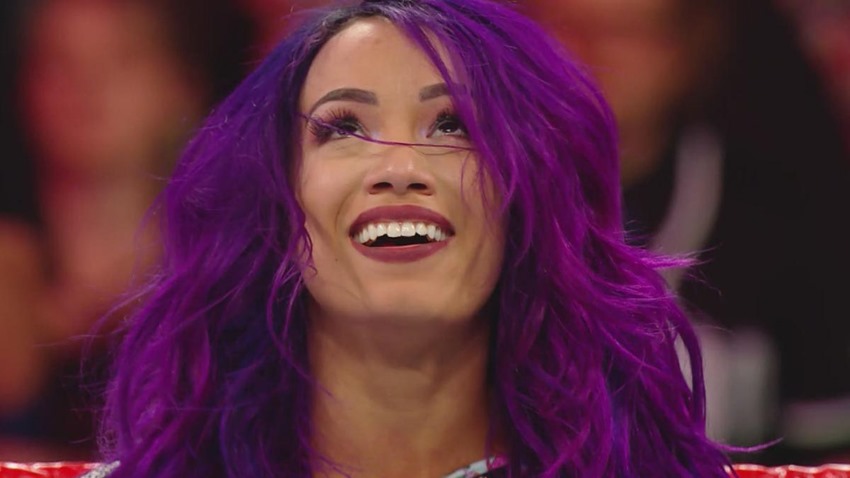 With a last chance at earning a golden ticket, Sasha Banks came out on top when she ran the gauntlet and emerged victorious. What began with Bayley pinning Liv Morgan and Sarah Logan, ended with Ruby Riott and her squad knocking the Huggable One out of the picture. From there, Dana Brooke and Mickie James fell to Ruby as well before Sasha Banks finally appeared.
Weary and relying on her squad to shield her, Riott's schemes fell apart when the Banks Statement was locked in and earned her an entry into the Money in the Bank Match
Last Updated: May 29, 2018