WWE Smackdown LIVE took place from the Legacy Arena in Birmingham, Alabama. Here's all the action that went down.
Tensions rose on Team Blue as Shane McMahon made a major main event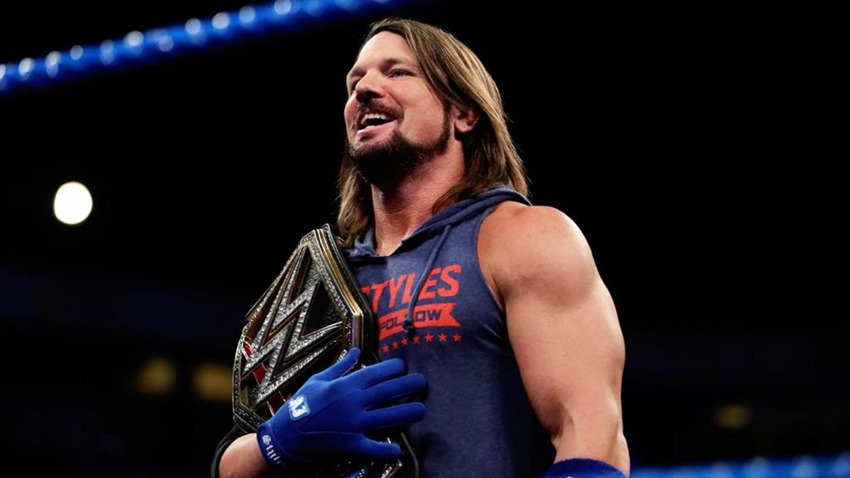 Not exactly thrilled with the fact that he would be defending his title as WWE Champion in a handicap match against Kevin Owens and Sami Zayn at the Royal Rumble, AJ Styles kicked off Smackdown LIVE with some in-ring venting that soon brought his opponents out to jeer him. That celebration was cut short however when Commissioner Shane McMahon decided to hit the scene and make another handicap match for the night.
Only this time, it would be Owens and Zayn vs Styles…Shinsuke Nakamura and Randy Orton.
Becky Lynch def. Ruby Riott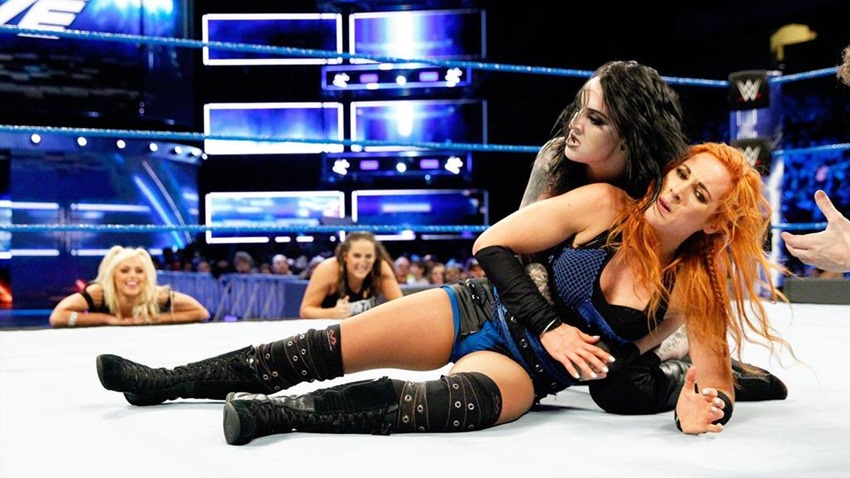 The Lass Kicker was back in action this week, ready to throw down with the Riott Squad's leader in a match where danger was every side of the ring. Flanked by Liv Morgan and Sarah Logan as she battled Ruby Riott, Becky Lynch had some backup of her own to rely on at least, as Naomi and Charlotte Flair had her corner.
Intense action followed, with Lynch looking for some sweet payback as she caught Ruby in a Dis-Arm-Her and forced her nemesis to tap out.
The Bludgeon Brothers def. The Ascension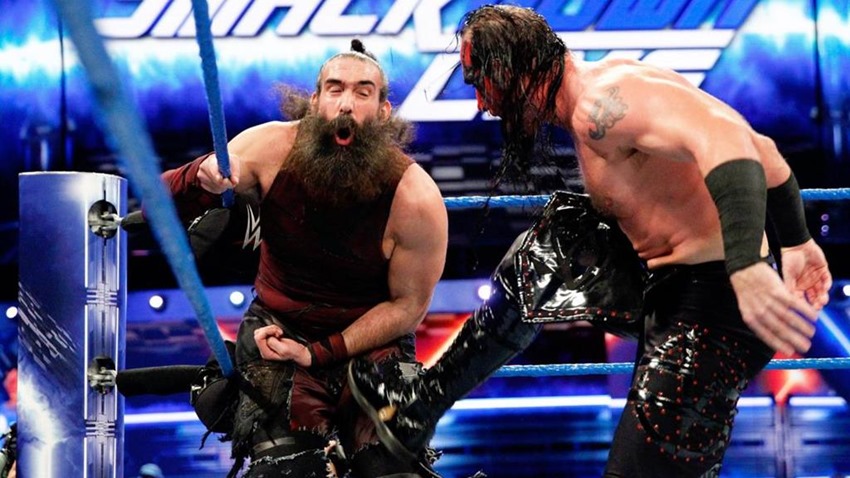 With their best friends having been thoroughly bludgeoned after back to back matches with the brothers of devastation, it was time for The Ascension to send Luke Harper and Rowan a message. A message that was clearly lost in the mail, as the wasteland warriors were quickly annihilated inside the ring. To make matters worse, the Bludgeon Brothers decided to engage in a post-match beatdown, serving up some extra pain to Konnor after the bell had rung.
Mojo Rawley def. Zack Ryder in a First Round United States Championship Tournament Match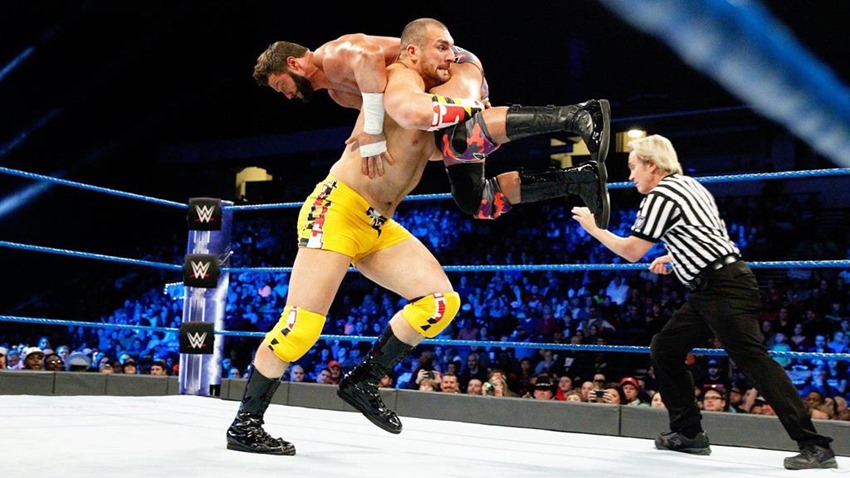 Former friends and now bitter rivals, Zack Ryder and Mojo Rawley found themselves battling one another in the final first round match for the United States Championship Tournament. A match of painful physical action, it was Rawley who proved to be the more talented athlete of the night as he endured plenty of blows from Ryder, eventually knocking him down for the count with a haymaker of a running fist.
With his ticket punched to the semi-finals, Ryder had a post-match staredown with his next opponent: The glorious one, Bobby Roode.
Shelton Benjamin and Chad Gable demanded justice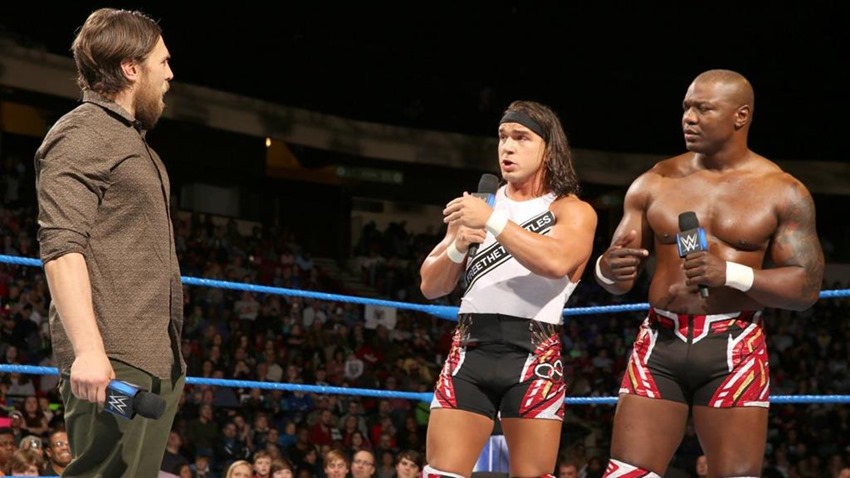 JUSTICE! That's what Chad Gable and SHelton Benjamin were after, what with their SmackDown Tag Team Championship last week having been restarted after shenanigans saw them fail to usurp the throne of the Usos. SmackDown LIVE General Manager Daniel Bryan arrived to ease the tensions, but he was also there to confirm that all decisions were final.
Solution? Chad Gable proposed a non-title match against the champs to prove the worthiness of him and his partner, but Bryan had a better idea: A royal Rumble 2-out-of-3 Falls Match with the titles up for grabs.
Breezango def. Rusev and Aiden English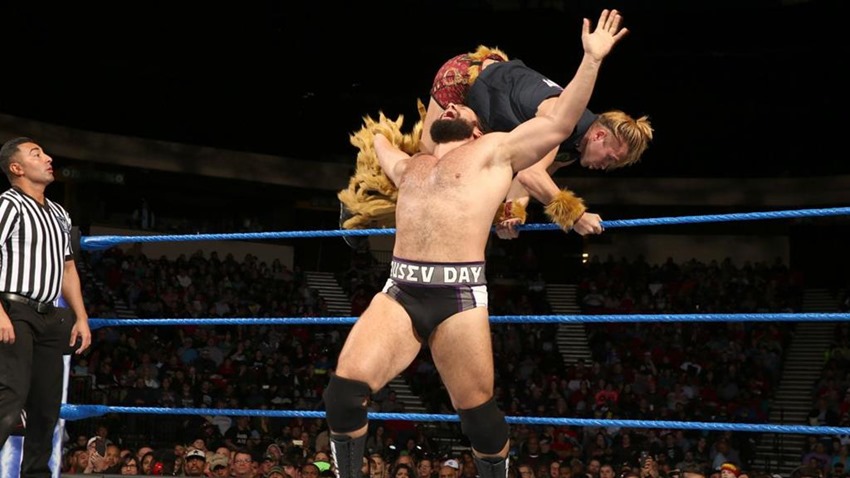 Rusev Day got off to a poor start for the hulking Bulgarian, as a stylish onslaught from the Fashion Police saw the duo of Rusev and Aiden English run home to victory. Catching the super-athlete in a roll-up, Rusev's day wasn't worth celebrating at all.
AJ Styles, Shinsuke Nakamura and Randy Orton def. Kevin Owens and Sami Zayn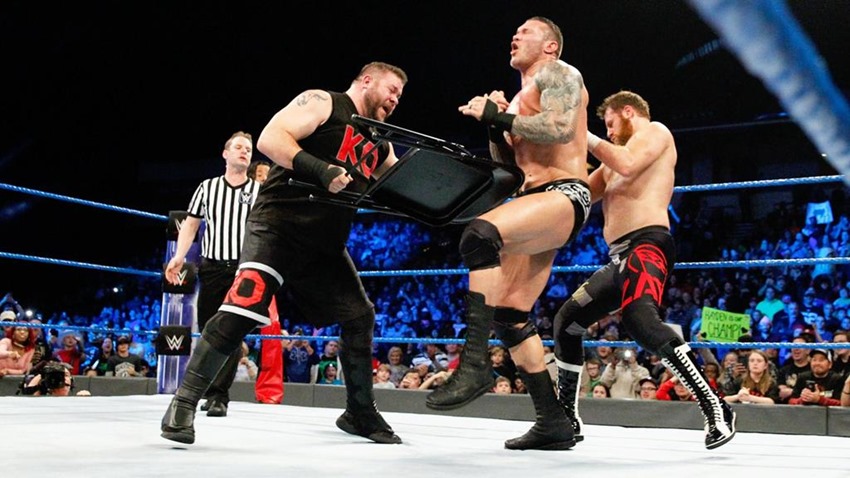 While WWE Champion AJ Styles will have his hands full come Royal Rumble time, last night was a bit of a reprieve for him. With an advantage against Sami Zayn and Kevin Owens, it wasn't long before the dastardly duo attempted to weasel their way out of the match by any means possible. A walk-off that would have resulted in a count-out loss saw Shane O'Mac modify the match to reveal that there would be no count-out option, with another change to the rules coming in the form of a No-Disqualification clause when Owens attacked his competition with a steel chair.
From there, the beginning of the end was inevitable for Owens and Zayn, as the team of Styles, Nakamura and Orton went to work on them. Zayn felt the brunt of the damage in the end, eating a Kinshasa and an RKO that ended the night.
Last Updated: January 10, 2018