WWE Smackdown LIVE took place from the KeyArena in Seattle, Washington. Here's all the action that went down.
Daniel Bryan, Kevin Owens and Sami Zayn exchanged heated words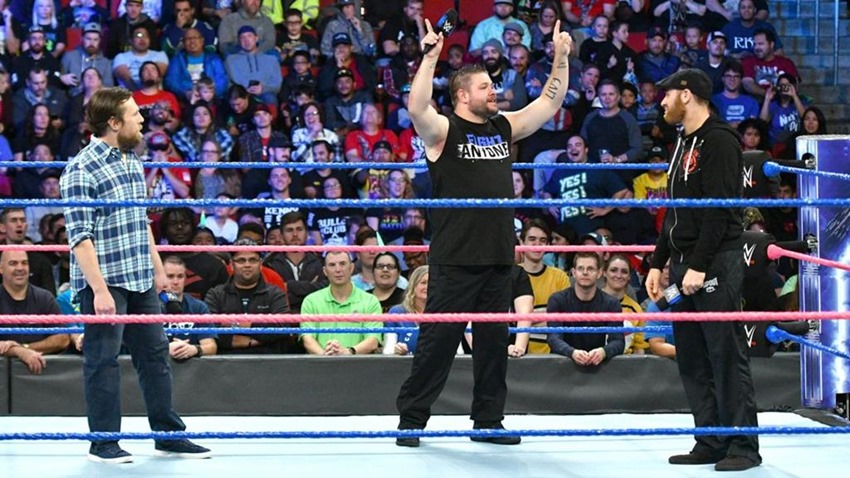 Smackdown LIVE may have begun with the Washington crowd chanting"YES!' when general manager Daniel Bryan was in the ring, until Sami Zayn and Kevin Owens arrived to dampen the mood. Words were exchanged, Bryan was labelled a hypocrite and the GM decided to put the two heels in their place by chucking them into a main event tag team match against Shinsuke Nakamura and Randy Orton.
Charlotte Flair, Naomi and Becky Lynch def. Natalya, Lana and Tamina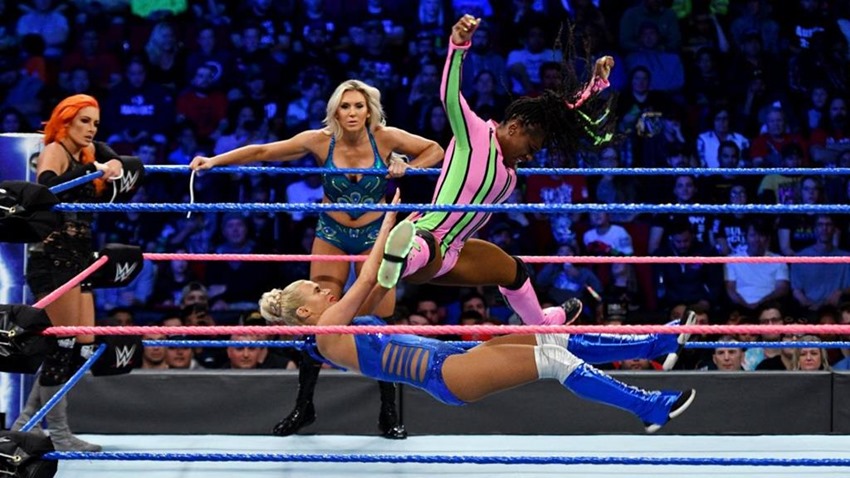 Kicking the show off with actions instead of words, the women's division clashed while Carmella watched on from the commentary desk. It was Charlotte Flair who earned the victory for her team, kicking out of a roll-up pin by Lana and then using that momentum to trap her in the Figure-Eight Leglock. And while Natalya was looking to ambush Flair again with a steel chair, Charlotte was ready and countered the Queen of Harts, sending her packing for the night.
Sin Cara def. Baron Corbin by count-out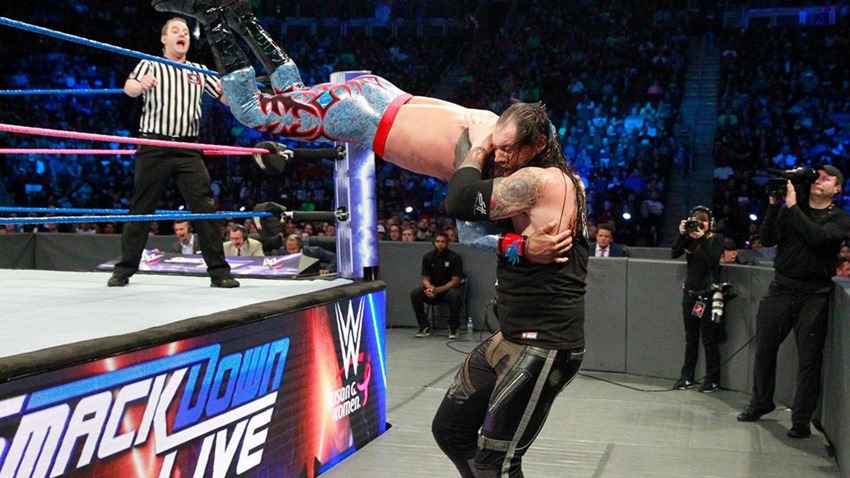 Baron Corbin may be the United States Champion, but the idea of inviting any and all challengers to face him for the title in the open challenge that champs of old have held? That idea is dead as far as Corbin is concerned, who had other worries on his mind. Defeated in blisteringly quick time by Sin Cara who managed to get the lone wolf counted out, the champ was left confused and befuddled at that turn of events.
WWE Champion Jinder Mahal challenged Universal Champion Brock Lesnar to a match at WWE Survivor Series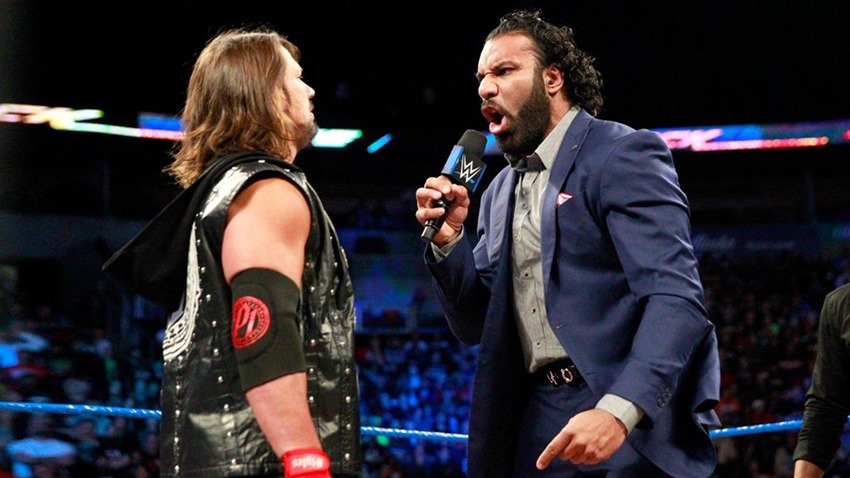 WWE Champion Jinder Mahal was in the ring next, and he had a massive announcement to make: He wanted to face RAW's WWE universal champion Brock Lesnar, as Smackdown's roster had been conquered by the modern-day Maharaja. While Mahal may have his eyes on unifying the WWE's top titles, AJ Styles had other ideas as he entered the scene with a statement of his own: That Mahal had yet to defeat the phenomenal one.
Their discussion becoming heated, Styles and Mahal eventually exchanged fists, with Styles getting the upper hand that ejected the champ from the ring. Furious, Mahal demanded a match against Styles from GM Daniel Bryan. Only instead of the champ fighting, next it'll be one half of the Singh Brothers that does battle with Styles.
Dolph Ziggler def. Bobby Roode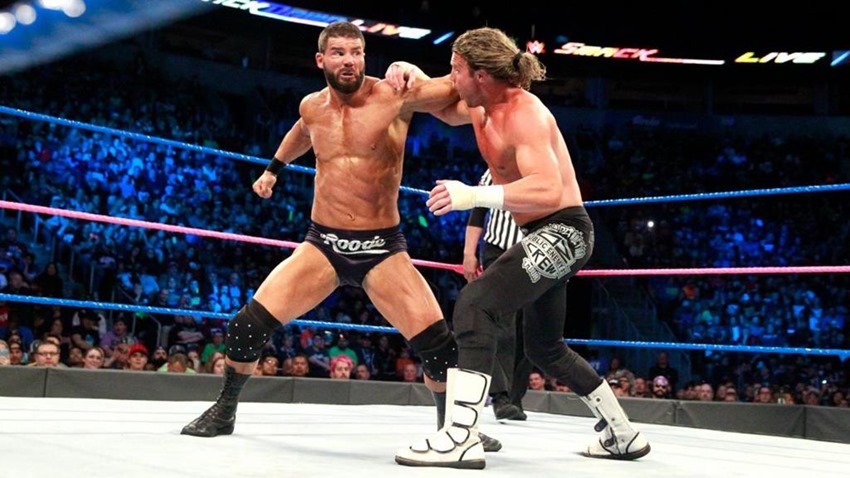 The rivalry between Bobby Roode and Dolph Ziggler heated up last night, with the Showoff proving himself the better man after he avoided a repeat of their first clash at Hell In A Cell. Ducking an attack by Roode, Ziggler rolled Roode up by the tights, earning the dirtiest of pins in revenge.
Kevin Owens and Sami Zayn def. Shinsuke Nakamura and Randy Orton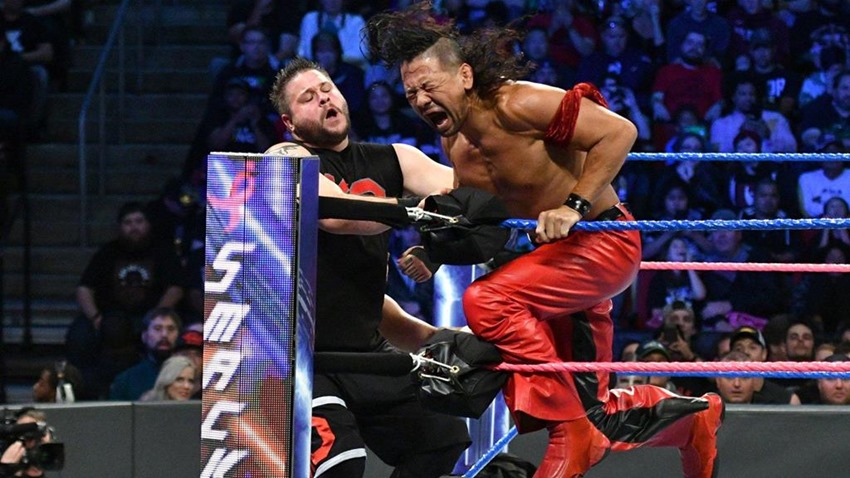 GM Daniel Bryan promised pain for Sami Zayn and Kevin Owens, an oath that was fulfilled when Shinsuke Nakamura and Randy Orton hit the ring and delivered a brutal beatdown to the pair. Zayn may have gone through an announce table during the match, but the sneaky distractions of Kevin Owens allowed his pal to clock Orton with a low blow and a Helluva Kick that knocked out the Viper for the 1-2-3.
Victorous, Zayn and Owens were met afterwards by Daniel Bryan as he had some news for them: Commissioner Shane McMahon would return to Smackdown LIVE next week.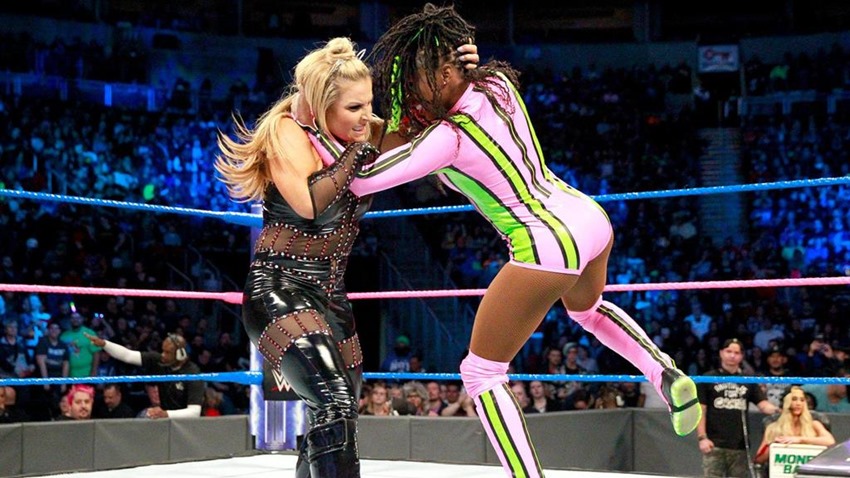 Last Updated: October 18, 2017