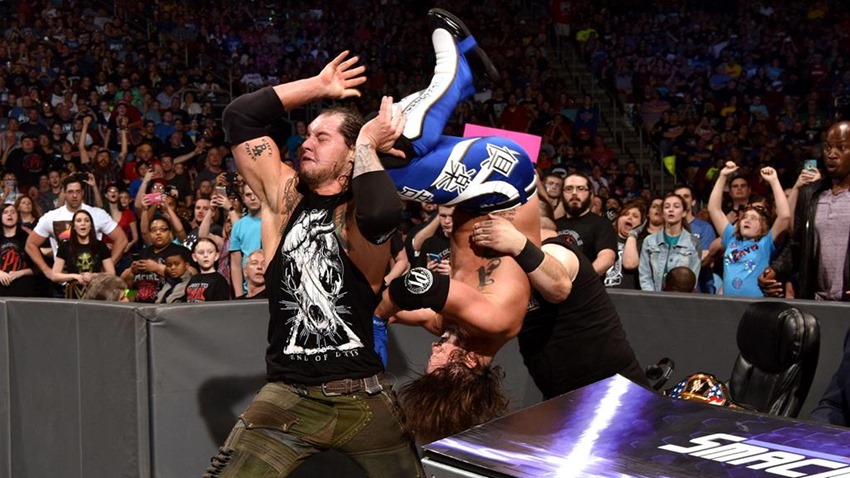 WWE Smackdown LIVE took place from the KFC Yum! Center in Louisville, Kentucky. Here's all the action that went down.
Shane McMahon made a match between Naomi and Charlotte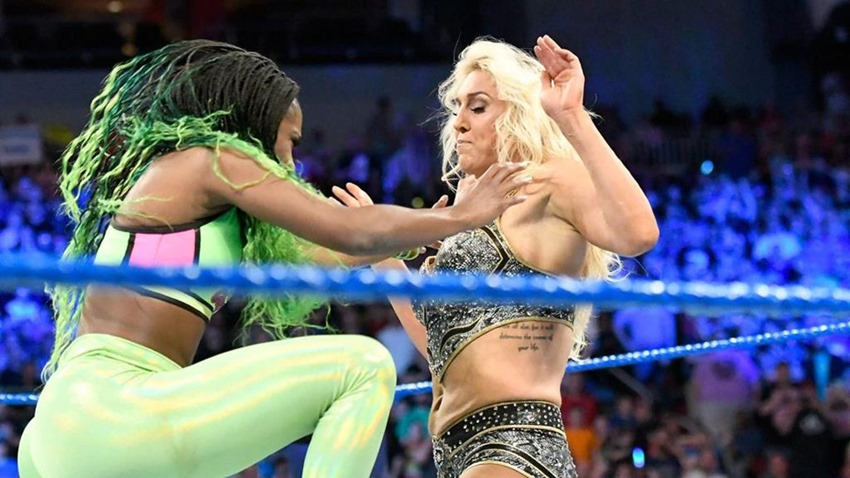 Smackdown has some new faces in the mix following last week's superstar shake-up that brought all the daredevils to the yard, and Charlotte Flair is none too happy. Sure, RAW may have had its ups and downs but Charlotte's biggest gripe happened to be the lack of gold around her waist. Never one to waste an opportunity, Naomi hit the ring to offer Charlotte a taste of a main event with her, resulting in all hell breaking loose.
Commissioner Shane McMahon had other ideas: If Charlotte could beat Naomi in a match later on in the night, she'd earn the right to challenge the master of the glow for her Women's title.
Jinder Mahal defeated Sami Zayn, Dolph Ziggler, Luke Harper, Erick Rowan and Mojo Rawley in a Six-Pack Challenge to become No. 1 contender to the WWE Championship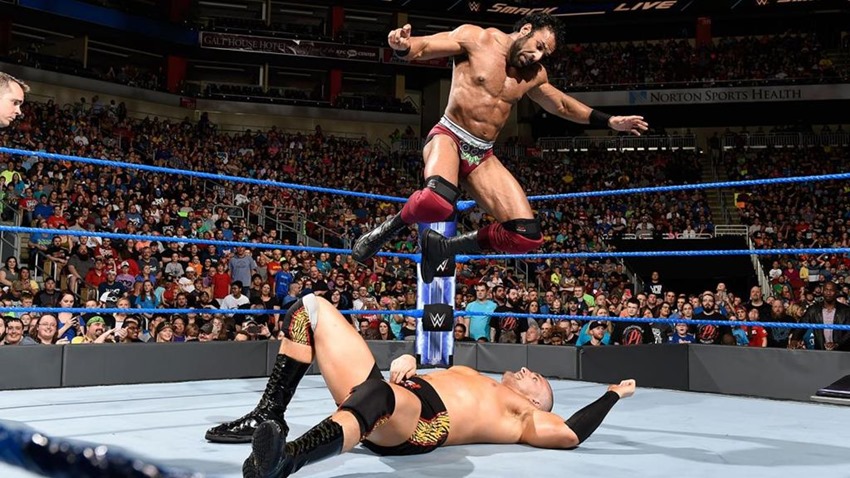 Six men would enter the Smackdown ring next, but only one of them would outlast the other five to earn a shot at Randy Orton's WWE Championship. In a tightly contested battle of speed, strength and agility, that man was Jinder Mahal as he managed to pin Sami Zayn and earn a main event match at the upcoming Backlash event. Jinder may have got by with a little help from his friends the Bollywood Boyz, but he was more than ready to let the WWE Universe know that it was high time that they accepted and respected him.
Orton hit the ring next, to congratulate Mahal and deliver a message: That his prize for the six-pack wasn't just a championship challenge but an impending RKO. If Orton survives the House of Horrors match planned for Payback against Bray Wyatt that is.
Charlotte Flair defeated Naomi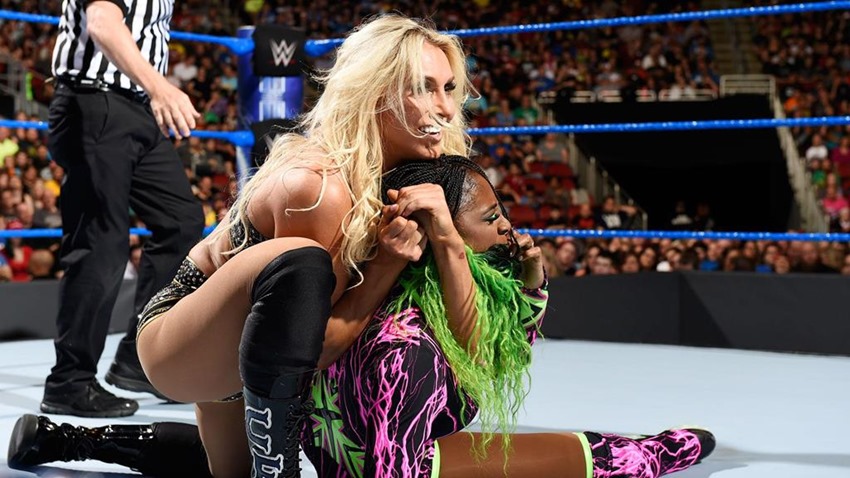 Naomi and Charlotte Flair wanted a piece of each other on Smackdown, and the two got all that and more as they tore into one another. While the Smackdown women's division watched on, Charlotte and Naomi clashed but it was the Queen who would stand tall after a gruelling match, blocking a Rearview attempt from the champ and locking in Natural Selection to earn her place as the number one contender.
Primo and Epico Colon defeated American Alpha
Looking to chill out by slamming the Colon brothers into Oblivion, Jason Jordan and Chad Gable were in fine form as they applied some heavy blows to Primo and Epico. A distracted referee proved to be their undoing however, as the Colon bros used that momentum to pick up the sneakiest and sweetest of wins.
Kevin Owens defeated Gary Gandy in a Face of America Open Challenge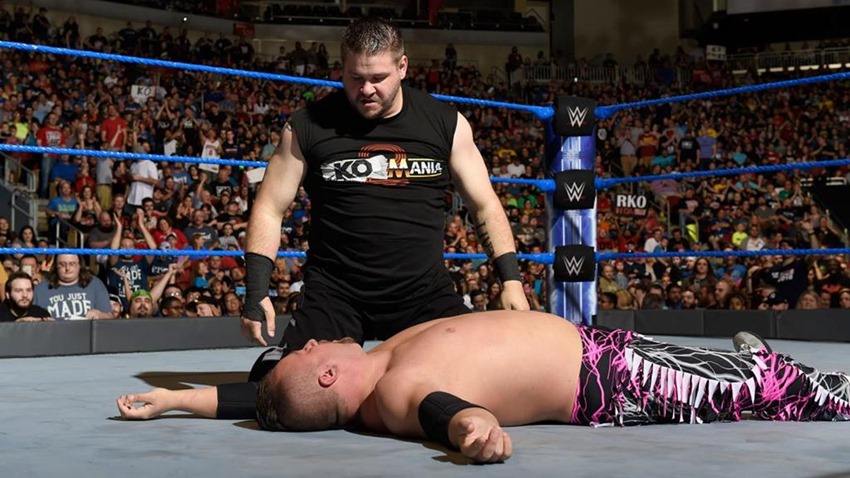 Finally, United STates champion Kevin Owens was ready to compete…against anyone who wasn't a seasoned veteran of Smackdown. In his first-ever Face of America Open Challenge, Owens quickly defeated local talent Gary Gandy, punctuating the end of that match with his signature Pop-Up Powerbomb.
AJ Styles defeated Baron Corbin via count out
While the US champ sat watching from the commentary table, two of Smackdown's best heels collided in a brutal event that the ring just couldn't contain. Making contact with Corbin's face via his iconic Phenomenal Forearm outside the ring, Styles managed to quickly hop back into the ring and dodge being counted out by the ref. Baron Corbin wasn't so lucky, as the lone wolf was all alone to suffer another defeat.
Last Updated: April 19, 2017