WWE Smackdown LIVE took place from the BMO Harris Bank Bradley Center in Milwaukee, Wisconsin. Here's all the action that went down.
Shane McMahon came face-to-face with Sami Zayn for the first time since WWE Hell in a Cell
Back in action after Hell In A Cell and a siege of RAW, SmackDown LIVE Commissioner Shane McMahon's time in the ring was quickly interrupted by the man who cost him his match against Kevin Owens: Sami Zayn. While Zayn was ready to clock Shane out if he ever attempted to lift a finger against either him or Owens, the Underdog was also there to offer his and KO's services to Shane-O-Mac for Survivor Series when Smackdown faced RAW.
Shane had a different idea, and decided to give Zayn a chance to earn his spot on the team. All he'd have to do, is beat Randy Orton in single's competition. Not exactly a tall hurdle to leap over, is it?
Shelton Benjamin and Chad Gable def. The New Day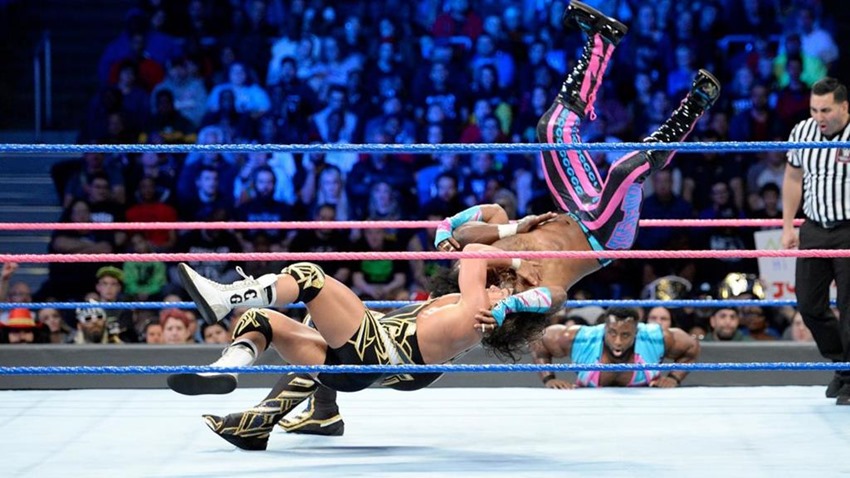 The Usos may have to watch their backs, as it's not the New Day that's gunning for their tag team titles, but rather the unlikely duo of Shelton Benjamin and Chad Gable. Two former tag team champs, joining forces to fill in the gap left behind by their former partners? That's a recipe for success that has paid off, as Gable and Benjamin managed to score a win over the former titleholders.
Thanks to a sneaky kick from Benjamin to the back of Xavier Woods when the official's back was turned, Gable capitalised on that move to score the pin.
Sin Cara def. Baron Corbin via disqualification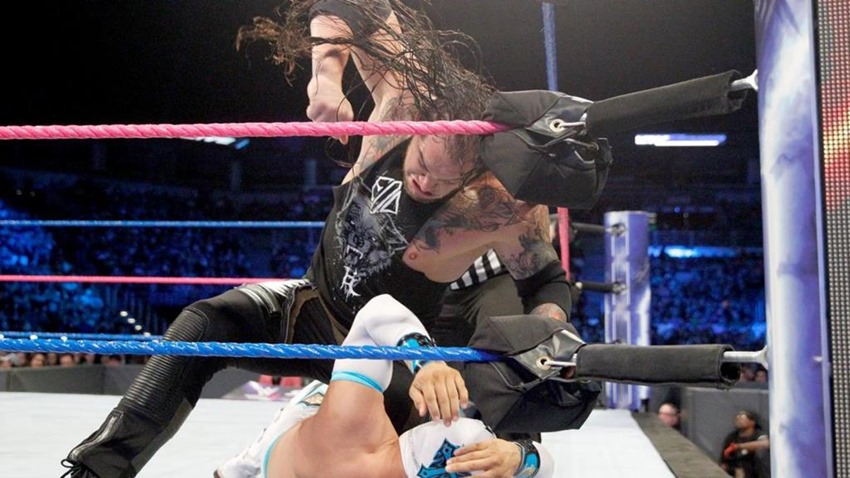 Sin Cara and Baron Corbin are on a collision course for the United States championship, but until then the lone wolf was content to face the luchador in a non-title showdown. Corbin was as usual relentless in his attacks, as Sin Cara soaked up damaging blow after damaging blow. Corbin refused to yield to the demands of the official when he illegally trapped Sin Cara in the corner, leading to a second disqualification for the champ and a post-match assault on Sin Cara that was punctuated with the End of Days.
WWE Champion Jinder Mahal responded to Universal Champion Brock Lesnar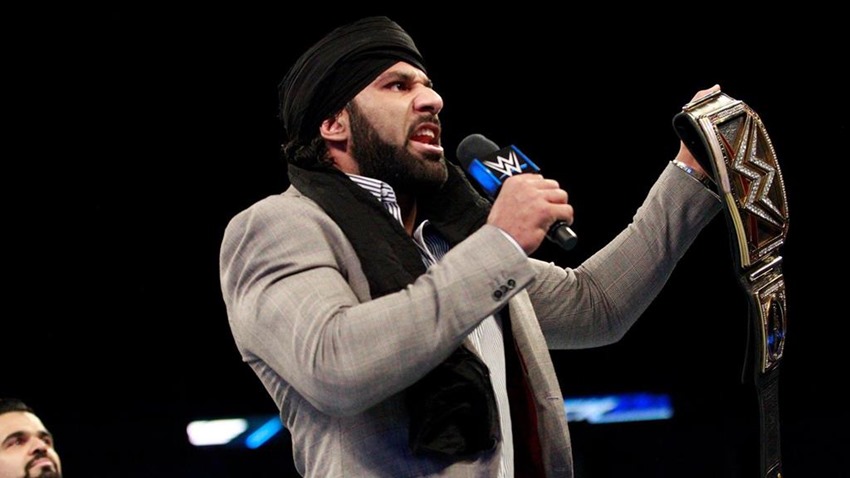 Beast Incarnate vs modern day Maharaja. Who'll win? According to WWE Champion Jinder Mahal, victory is all but his as he has managed to overcome plenty of competition on Smackdown LIVE and that Brock Lesnar would be no different.
AJ Styles def. Sunil Singh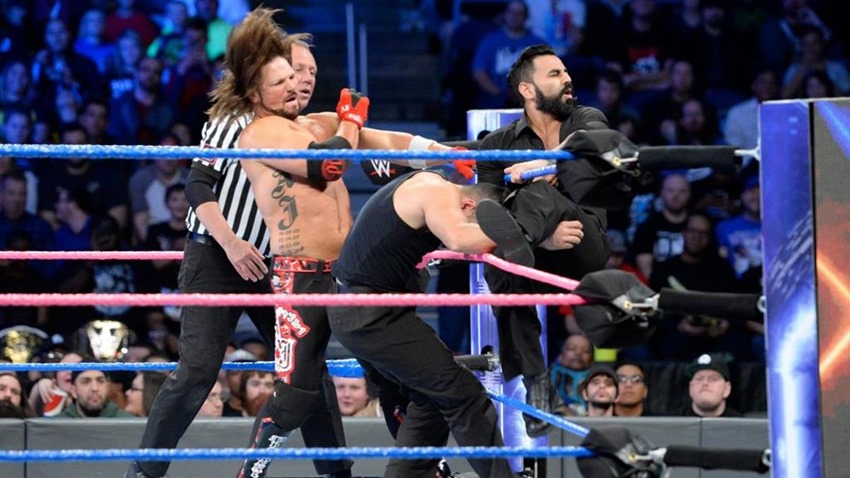 Taking on one of the Singh-Along brothers, AJ Styles began effortlessly crushing his competition. Jinder Mahal attempted to intefere, but the ref was wise to his ways and ejected the champion from ringside, leaving the Phenomenal One an easy chance to dispatch Sunil Singh with a Calf Crusher for the win.
Becky Lynch def. Carmella, Naomi, Tamina and Charlotte Flair to become Captain of the SmackDown Women's Survivor Series Team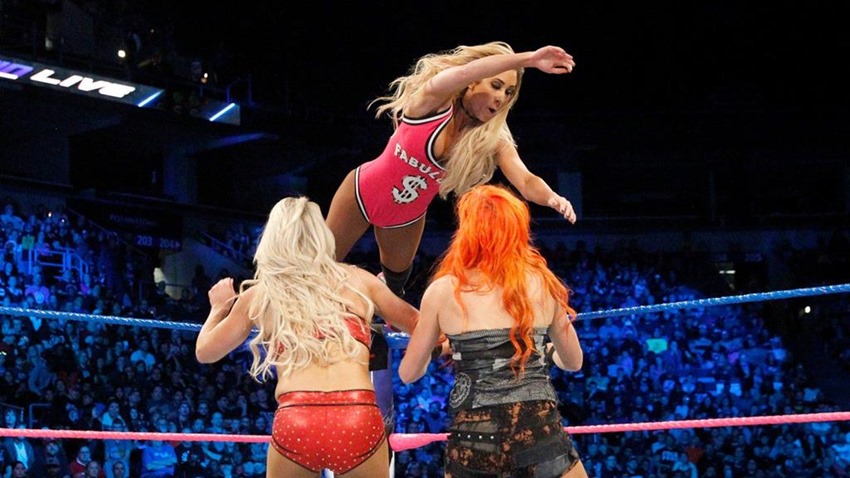 While the Smackdown LIVE Women's division saw Natalya and Charlotte Flair bicker over who the true captain of team blue's Survivor Series would be, it was Becky Lynch who proved herself to be worthy of the leadership position. With five superstars going wild in the ring, The Lass-kicker clinched victory with a Dis-arm-her on Carmella.
Randy Orton def. Sami Zayn to become the first member of the SmackDown Men's Survivor Series Team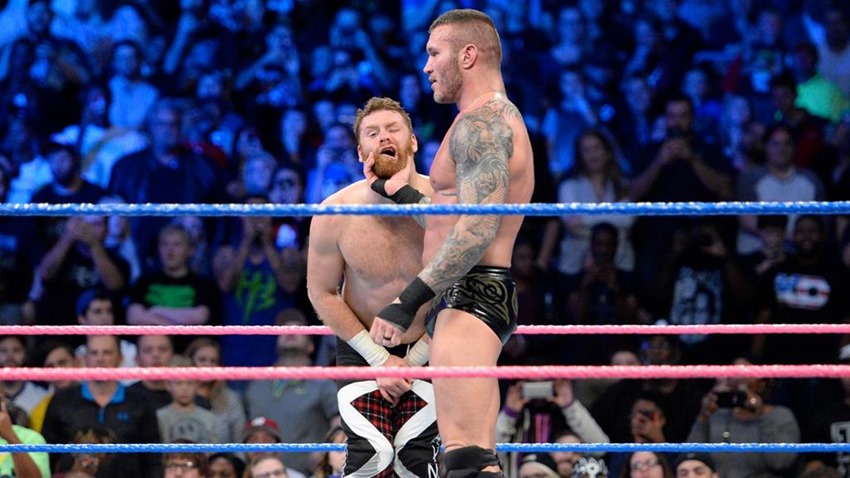 While Sami Zayn may have beaten Randy Orton with the most illegal of low blows last week, this time the Viper was ready to play a dirty game of his own. In a bout that saw Kevin Owens attempt to help his bestest pal out, Zayn threw every trick in his book at the viper and came up short. With the referee distracted by Owens, Orton seized the chance to land a low blow of his own that connected into a trademark RKO.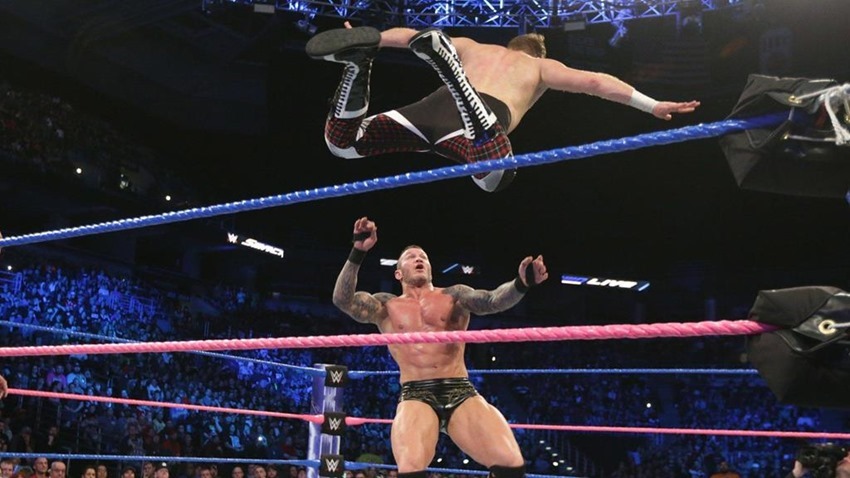 Last Updated: October 25, 2017