WWE Smackdown LIVE took place from the PPG Paints Arena in Pittsburgh, Pennsylvania. Here's all the action that went down last night.
Jinder Mahal and Rusev def. Randy Orton and Bobby Roode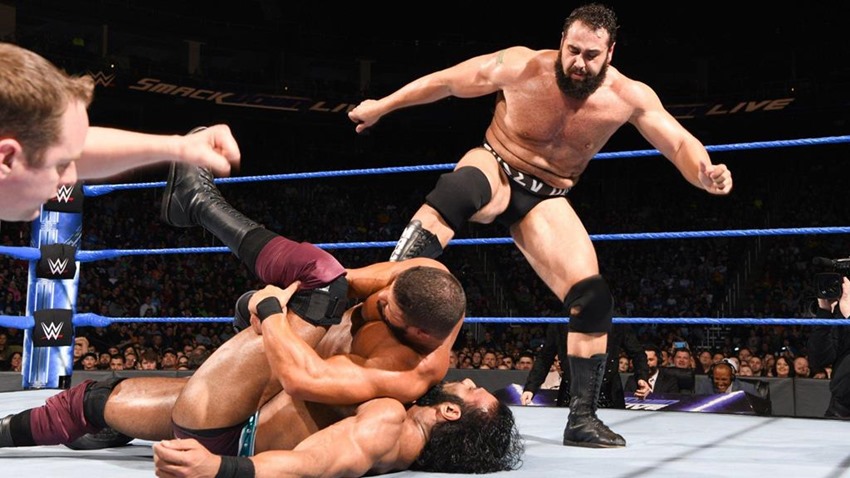 Randy Orton is going to have a massive challenge on his hands at Wrestlemania, as he'll need to face both Bobby Roode and Jinder Mahal in the ring. In a taste of things to come on Smackdown LIVE, the Viper joined forces with his upcoming opponent to take on the team of Mahal and Rusev. Working surprisingly well after ironing out the rough edges, the teamwork of Orton and Roode fell apart after some accidental contact led to the Viper planting the glorious one with an RKO.
Seizing the opportunity, Rusev locked in a kick to Orton's face, securing the victory. Happy Rusev day! And an even happier Wrestlemania, as Rusev is being added to the United States championship match.
Becky Lynch def. Ruby Riott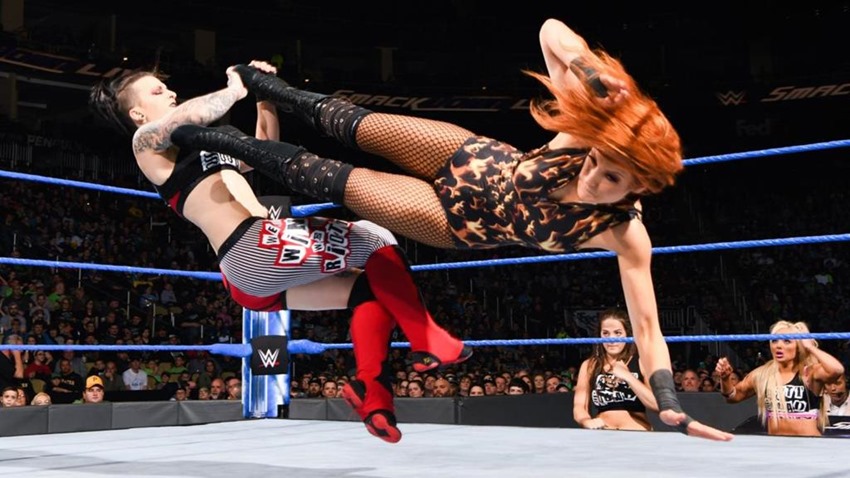 With the Wrestlemania Women's Battle Royale looming ever closer, Ruby Riott and Becky Lynch wanted to send a message to the locker room. It was the Lass Kicker who came out on top after a high-pitched match however, fending off distractions by the rest of the Riott Squad and catching Ruby in a roll-up pin to score the win.
Daniel Bryan issued a WrestleMania challenge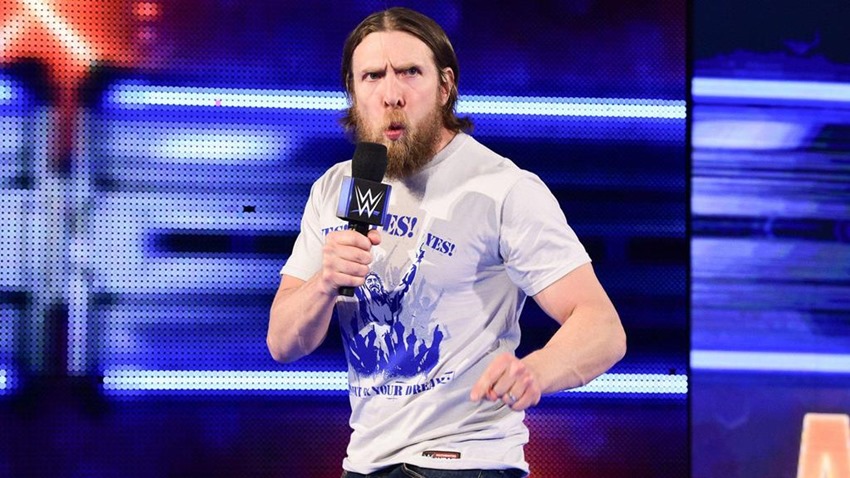 It's official! Smackdown LIVE General Manager Daniel Bryan is once again cleared to wrestle, and after last week's ambush by Kevin Owens and Sami Zayn, Bryan is ready to fight. With that being said, Bryan wanted Zayn and Owens at Wrestlemania, challenging them to a tag team match where Shane McMahon would be his partner. If the Yep movement won, they'd get their jobs back. If Bryan and Shane won, the duo would remain fired.
The New Day vs. The Bludgeon Brothers ended in calamity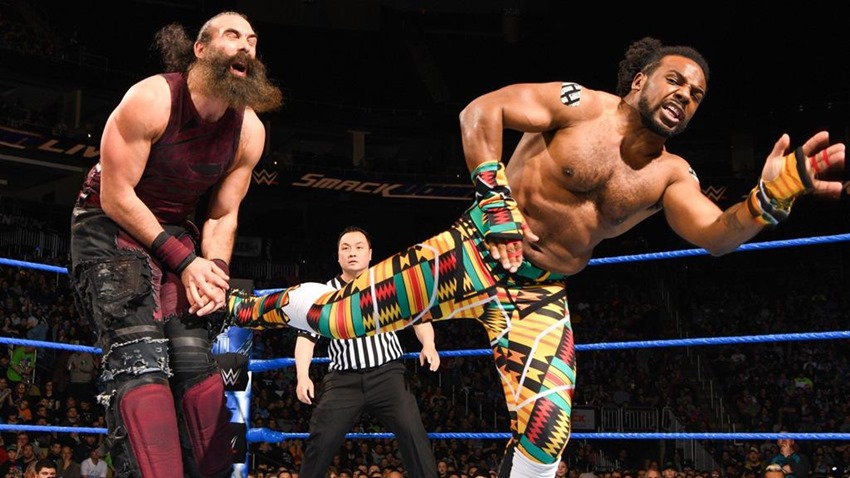 Well this ended weirdly. All of The New Day, taking on the Bludgeon Bros. and getting trounced in the process may have been bad enough, but throw in The Usos and chaos ruled supreme in this crazy showdown between the hottest tag teams on the roster.
Dolph Ziggler def. Tyler Breeze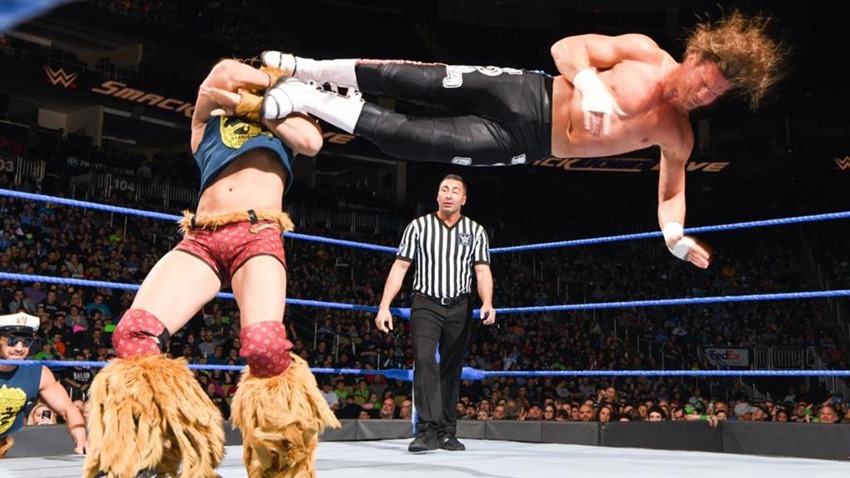 Also looking to make a mark ahead of the Andre the Giant Memorial Battle Royal at Wrestlemania, Dolph Ziggler took on Tyler Breeze and showed off in a way that only he could. One Zig Zag later (And a superkick on Fandango for good measure), and Ziggler was walking out of the ring with his hand raised high.
Shinsuke Nakamura def. Shelton Benjamin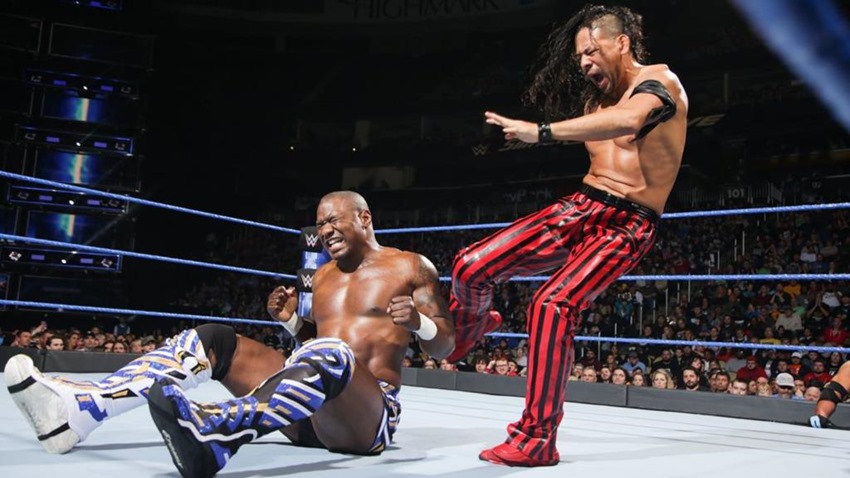 The man who used to be known as the gold standard versus the king of strong style? That could only produce a hell of a match, as Shelton Benjamin and Shinsuke Nakamura did not disappoint. With AJ Styles in his corner, Nakamura eventually scored the match-winning Kinshasa on Benjamin. The challenger to AJ Styles' championship wasn't done yet for the night however, as he grabbed a microphone and declared that he didn't need the champ in his corner.
Fending off a sudden attack by Chad Gable and Benjamin, Nakamura let Styles know exactly what he's in for at Wrestlemania: A knee to the face.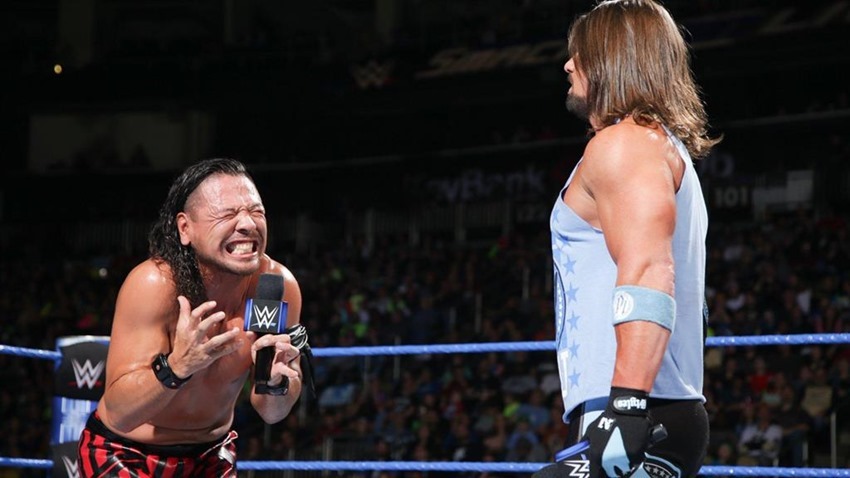 Last Updated: March 28, 2018