WWE Smackdown LIVE took place from the Talking Stick Resort Arena in Phoenix, Arizona. Here's all the action that went down.
John Cena's return to SmackDown LIVE was interrupted by Rusev
After an absence of several months, the former champ was back. John Cena opened up the patriotic edition of Smackdown LIVE, claiming that his presence would be felt in that ring and on Monday Night RAW. Rusev had other ideas for the return of the Cenation leader, as he berated Cena and the USA because of course he did.
After a war of words, Cena challenged the Bulgarian brute to a Flag match, an offer that Rusev declined for that night. Instead, the two will throw down in that classic match at WWE Battleground.
AJ Styles def. Chad Gable to gain entry into the Independence Day Battle Royal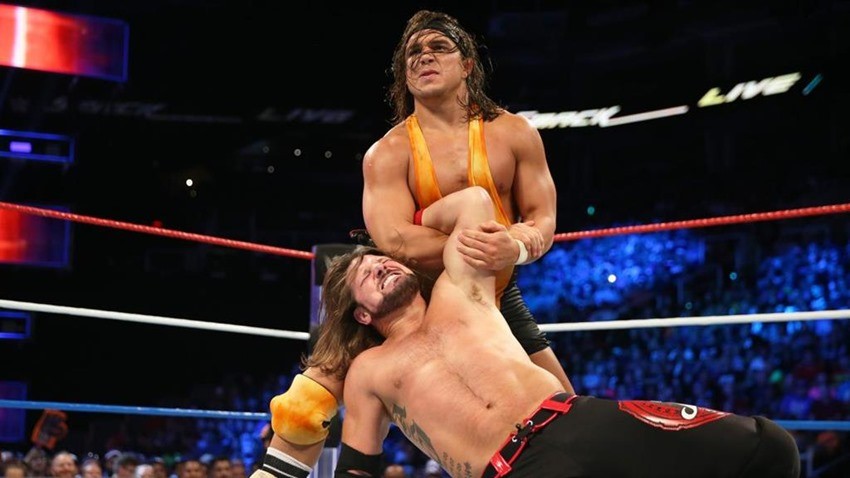 Seeing as how it was the fourth of July, all eyes were on the United States championship last night. Current champ Kevin Owens would soon defend it, but who would challenge him for that title? Most of the Smackdown locker room would be jostling for the position of number one contender in a battle royale, but before AJ Styles could even think of entering that brouhaha he'd have to earn a spot in it.
That he did, as Styles battled the American Alpha member, eventually clinching the win with a Phenomenal Forearm.
SmackDown Women's Champion Naomi def. Lana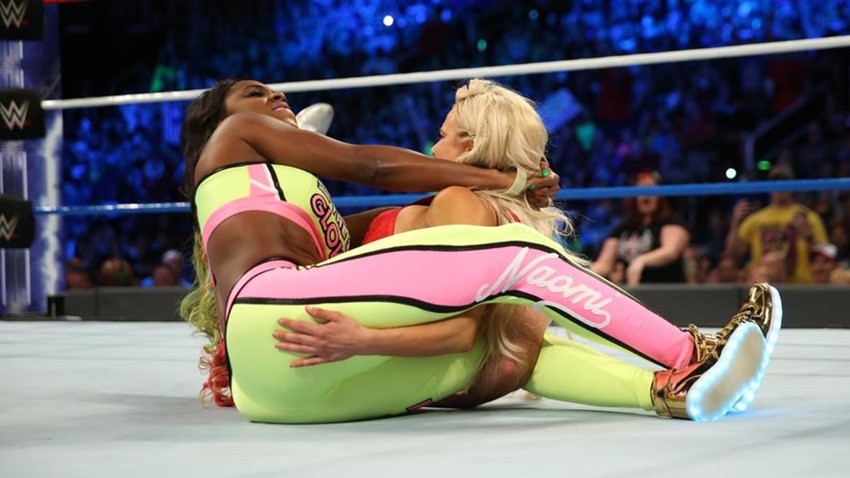 Lana's attempts to grab the Smackdown Women's title haven't exactly been successful so far, with last nights latest match being a case of history repeating itself for the third time. Naomi made short work of Lana, locking her into a submission hold that ended the bout. Distraught, Lana was then walked out of the arena by Tamina, who clearly had plans for the ravishing Russian.
Baron Corbin blindsided Shinsuke Nakamura backstage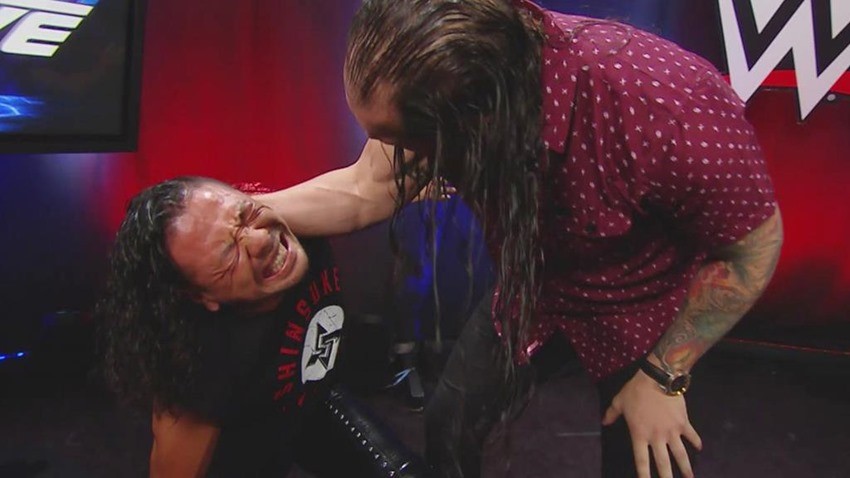 And it was painful. Shinsuke Nakamura's interview was quickly cut short by the lone wolf known as Baron Corbin, but the king of strong style fought his way out of the ambush as WWE officials separated the two.
The New Day def. The Usos in the Rap Battle, hosted by Wale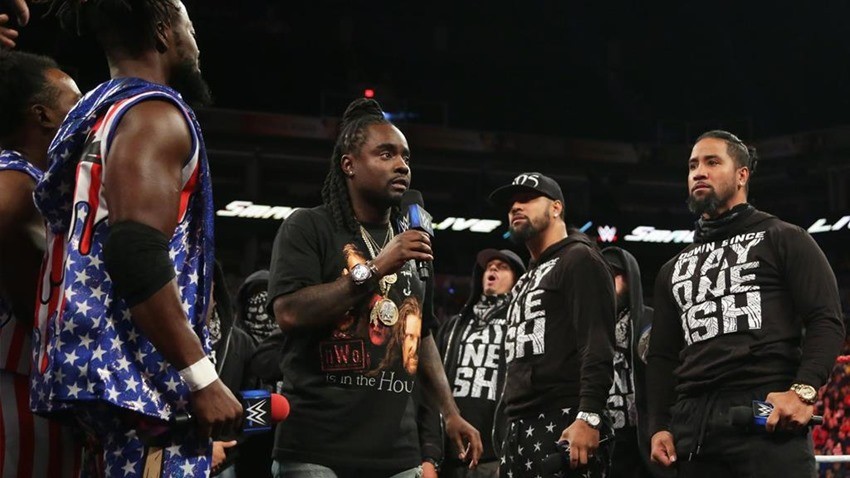 Next on Smackdown, it was time for a rap battle yo. Apparently popular musical person Wale hosted the audio fracas, as the New Day used their brand of humour to their advantage as they rapped circles around the Usos.
Aiden English def. Randy Orton via Disqualification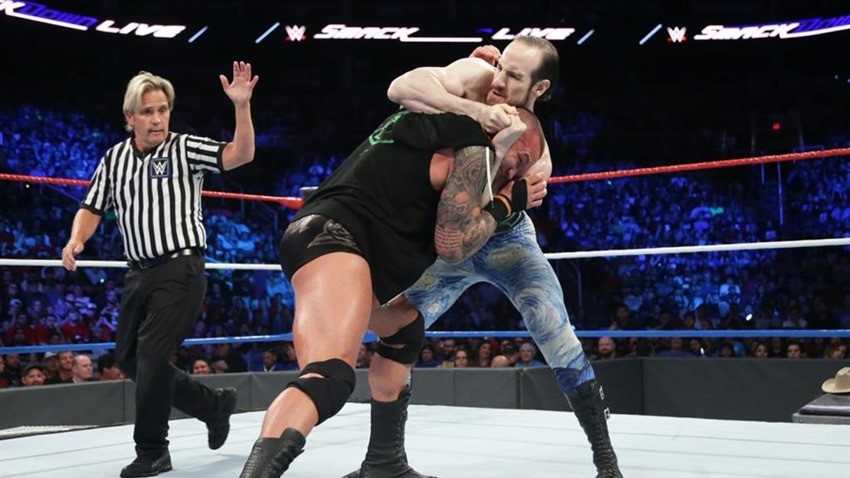 Having a bone to pick with the Viper for interrupting his musical performance last week, Aiden English sought to throw down with Randy Orton. English didn't do too badly, giving Orton a run for his money in the opening moments of the bout. Orton soon shifted the momentum over to his side, quickly dismantling English with a vicious assault outside the ring that ended with him being disqualified.
WWE Champion Jinder Mahal decided to make his presence known then, with a claim that Orton's legacy would be erased from history after he was done with him in their upcoming Punjabi Prison match.
AJ Styles won the Independence Day Battle Royal to become the No. 1 contender to the United States Championship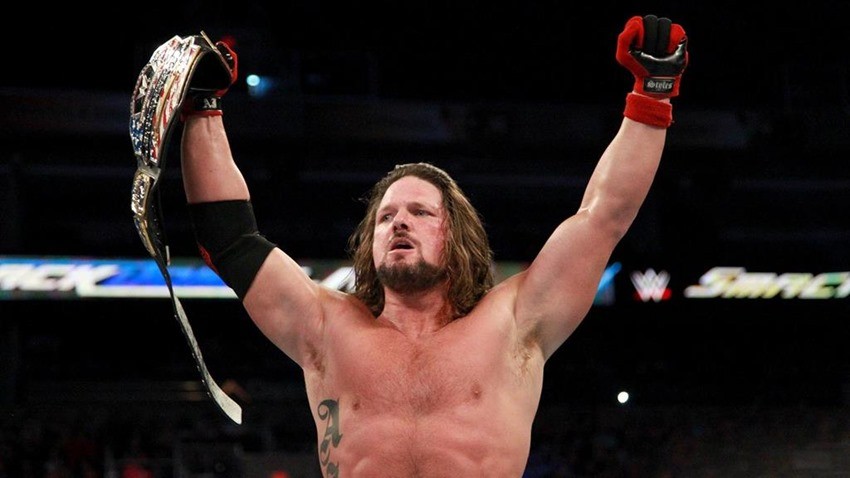 Many Smackdown men entered, but only one left the ring as the new number one contender to Kevin Owens and his United States championship. A chaotic melee that saw contenders eliminated left, right and center, the battle royale eventually ended with only three men left in the ring: Tye Dillinger, AJ Styles and Sami Zayn.
Sami Zayn would eliminate Dillinger first, leading to a one on one confrontation between the underdog and the phenomenal one to see who would be tossed over the top rope first. Styles would prove triumphant, but his victory was short-lived as Owens ambushed him after his win and ended Smackdown with the new face of America spitting venom on his new competition.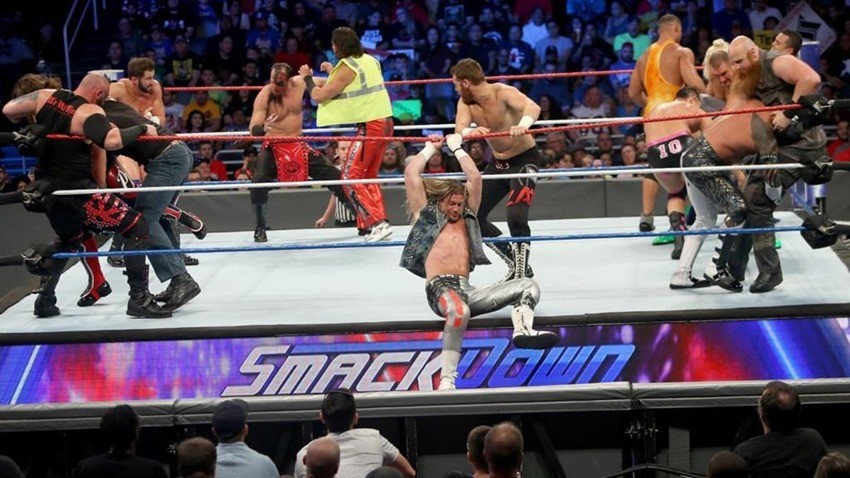 Last Updated: July 5, 2017