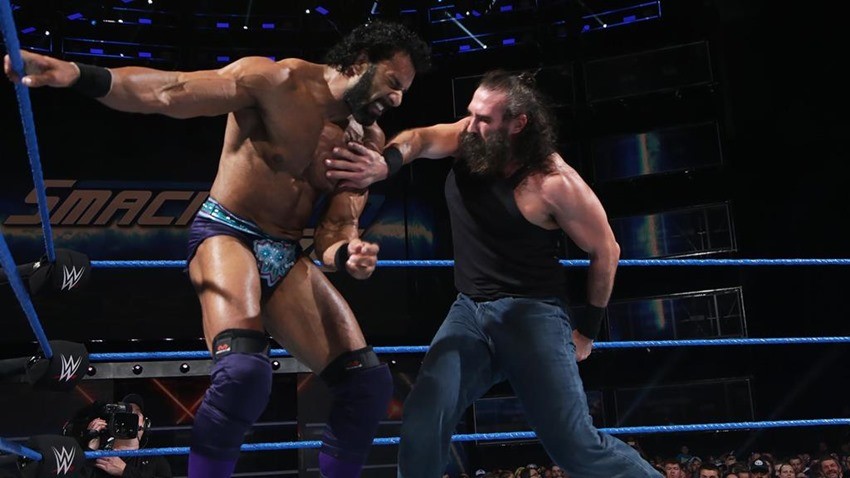 I swear I'll resume normal WWE reporting next week. Or maybe I won't, because I kind of like using this more condensed format to post results quicker. Also, do you know how cold it is outside? My bed beckons for an iron match with its wonderfully warm duvet that wants to apply a Coquina Clutch to my face. ANYWAY! WWE Smackdown Live took place from the Wright State University Nutter Center in Dayton, Ohio.
The show kicked off with a storyline that has had me in Switzerland mode: Feeling no strong emotion either way in any direction as Carmella and James Ellsworth defended their tactics that helped the Princess of Staten Island win a Money In The Bank match last week. SmackDown LIVE General Manager Daniel Bryan would later hit the ring to declare that the match would be restarted next week, to find the true champion who deserved the golden briefcase.
Enh, whatever. Here's the rest of the match results from Smackdown LIVE: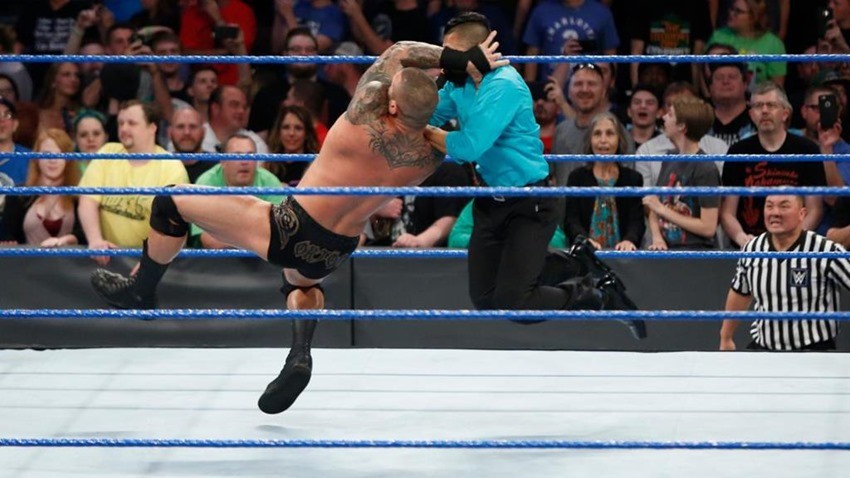 Big E def. Jimmy Uso
Randy Orton promised to hurt Jinder Mahal
Shinsuke Nakamura def. Dolph Ziggler
United States Champion Kevin Owens def. Chad Gable in the New Face of America Open Challenge
Daniel Bryan issued his verdict on the Women's Money in the Bank Ladder Match
Jinder Mahal def. Luke Harper
And in case you were wondering, yes Smackdown Live did end with Randy Orton delivering some pain to WWE Champion Jinder Mahal. While Mahal ate a full-course DDT, the Singh Brothers also found themselves on the receiving ends of RKO's that came from outta nowhere/just below their necks in the middle of the ring, as Smackdown went off the air.
Last Updated: June 21, 2017