WWE Smackdown LIVE took place from the O2 Arena in London, England. Here's all the action that went down as the upcoming Backlash PPV edged closer.
Lines got drawn in the sand as several Team Blue rivalries escalated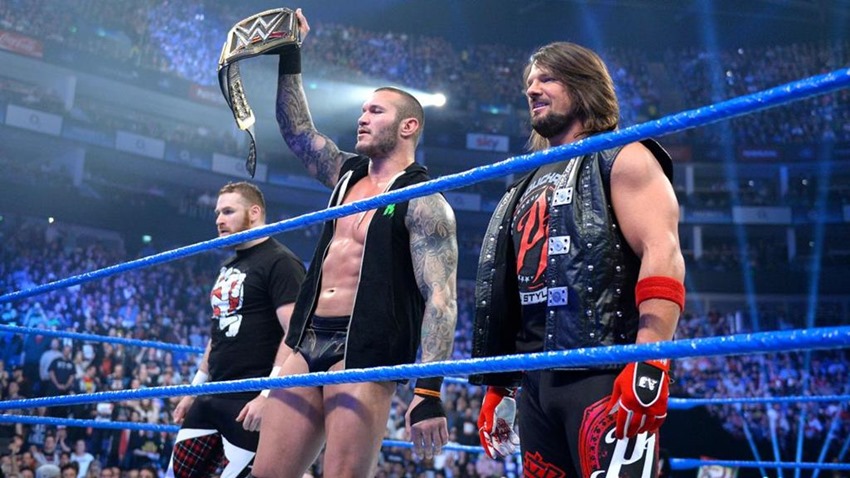 Jinder Mahal is currently gunning for Randy Orton's WWE Championship, but he's not the only face involved in that picture. Reinforced by his pals the Singh Brothers, Mahal and Orton got into a war of words on Smackdown LIVE, as AJ Styles and Kevin Owens also hit the ring to vent a little about they were after some fresh gold. Even Baron Corbin decided to enter the picture, but he was blindsided by an attack from Sami Zayn that resulted in a brouhaha erupting in the ring.
End of the story? An alliance between Zayn, Orton and Styles that held off Mahal, Corbin and the super Singh brothers. Which made for the perfect setup for a main event later in the night.
Natalya defeated Becky Lynch
Becky Lynch may have had Smackdown Women's champion Naomi in her corner for this bout, but Natalya had something else: Numbers. With Tamina and Carmella in her corner, it looked like the lass-kicker would need to have several eyes in the back of her head that night, an ringside shenanigans became an increasingly likely possibility.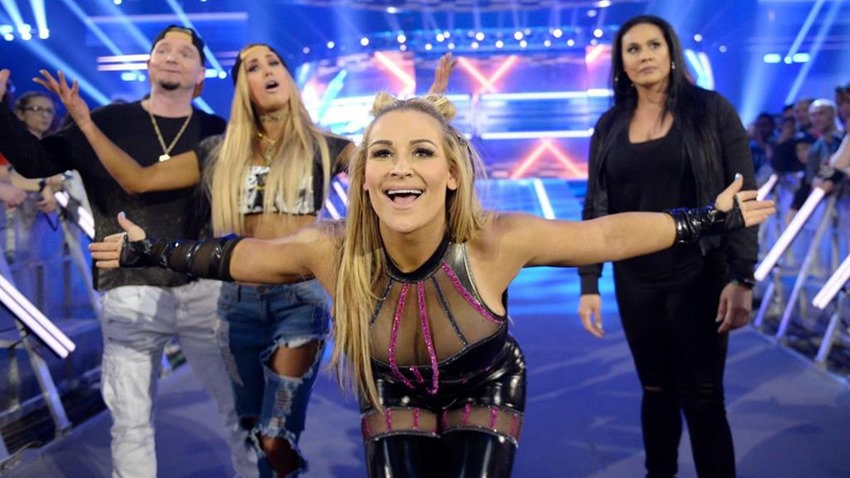 Charlotte Flair may have arrived to keep an eye on the match and give Naomi an assist, but Lynch found herself caught off-guard by the queen of Harts during a ringside fracas.A few seconds later and Natalya had scooped an easy pin.
Erick Rowan defeated Luke Harper
Former disciple clashed with diehard believer last night, as Luke Harper took on a leaderless Erick Rowan on Smackdown LIVE. With no influence at ringside from Bray Wyatt now that he happens to be a main-eventer on RAW, Rowan turned to his dark mask and heard his instructions loud and clear: Beat the snot out of Harper. Using pure power and sneaky thumb to the eye, Rowan bested his former brother and earned the pin.
Dolph Ziggler confronted Shinsuke Nakamura
Smackdow LIVE may have taken place across the pond this week, but Dolph Ziggler's apparent hatred for Shinsuke Nakamura wasn't denied entry into the UK. The showoff wanted to see Nakamura in action, with the king of strong style more than ready to oblige right then and there.A few seconds later, a referee hit the ring and it looked like we might finally see the two battle it out…and then Ziggler decided to beat a hasty retreat, as he was waiting for his chance to shine at WWE Backlash instead.
Ziggler still did try to get a few sneak attacks in on Nakamura. But the artist was wary of the show-off, as he countered with some strong style of his own and sent Ziggler packing.
Breezango defeated The Ascension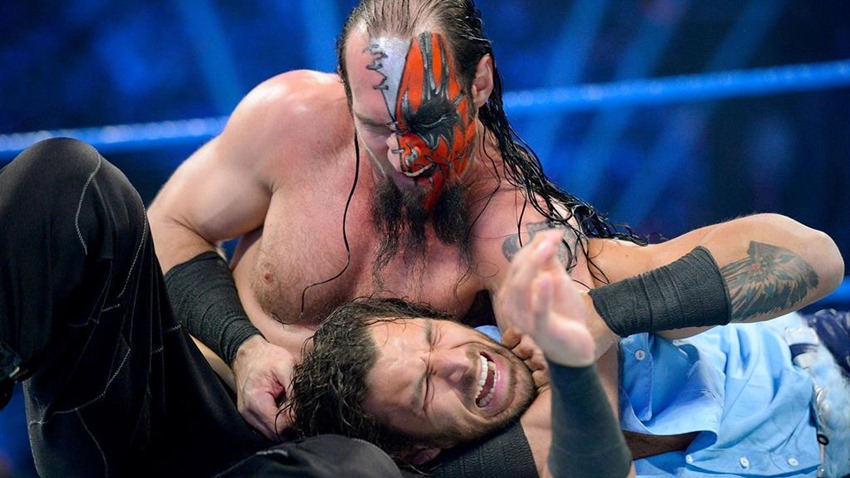 In a few more days, Breezango will try to get their hands on the illustrious Smackdown tag team championship when they face The Usos at Backlash. You know what would help with that? Some momentum, which was provided by Viktor when he fell victim to a Last Dance from Fandango that put him down for the count.
The victory was short-lived however, as The Usos decided to paly some mind games with Breezango. A pity then, as nobody told them that you can't intimidate the fashion police.
Jinder Mahal, Kevin Owens and Baron Corbin defeated Randy Orton, AJ Styles and Sami Zayn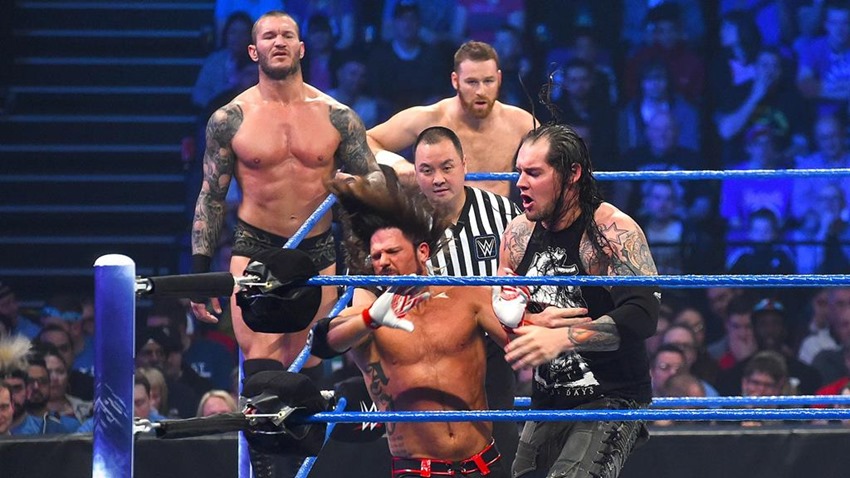 It was finally time for the main event, as Randy Orton's team of high-flyers met the more brutal side of the Smackdown LIVE locker room. In a bout that was intense and quick-paced to say the least, Randy Orton appeared to be on fire. He countered everything thrown at him, dispatched the Singh brothers and even landed an RKO on Kevin Owens. Which was apparently the moment that Jinder Mahal was waiting for, as he locked in a Cobra Clutch Slam outta nowhere after Owens  had been knocked out.
One, two and three: Mahal just scored another victory over Orton before Backlash.
Last Updated: May 10, 2017