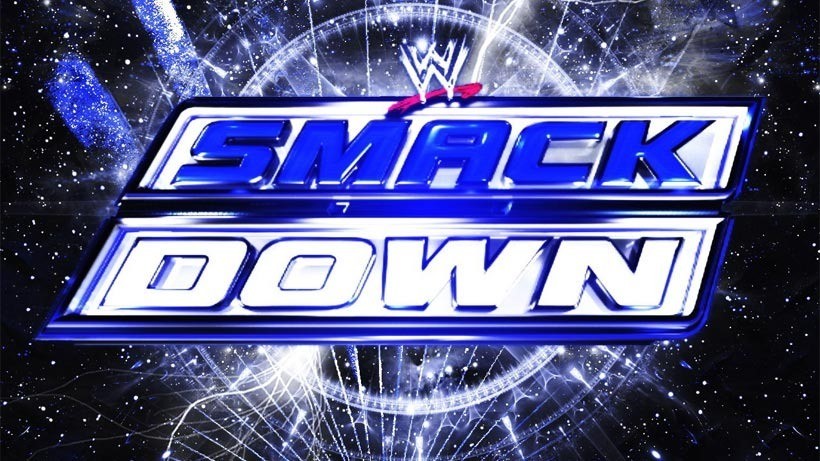 The WWE invasion kicked off into high gear last night, with Smackdown being taped at the Sprint Center in Kansas City. Here's all the action that went down.
Opening segment: Chris Jericho's Highlight Reel
Y2J is in full-on gloat mode tonight, as he mocks Dean Ambrose and the demise of his WWE talk show, the Ambrose Asylum. Jericho's actual guest for the night is Sami Zayn, who is of course interrupted by The Miz and Maryse. Everyone is an idiot according to Jericho, he walks out and The Miz and Zayn hav a staredown that sets up the first match of the night on Smackdown.
Sami Zayn defeats The Miz via DQ
Kevin Owens was at ringside on commentary, so this was never going to end well. KO interrupted the bout, attacking Zayn and earning The Miz a disqualification loss. At the end, Cesaro ran in to save the day.
Backstage with the Bullet Club
Luke Gallows and Karl Anderson are busy telling AJ Styles that he needs to get more extreme than a GoPro camera for the upcoming Extreme Rules Pay Per View, but the phenomenal one wants to have a chat with Roman Reigns first.
The Vaudevillains defeat Bo Dallas and Curtis Axel
After picking up a win, the Vaudevillains also get rewarded with a pair of powerbombs as Big Cass isn't done with the tag team yet after they gave his partner Enzo Amore a concussion at Payback.
Natalya and Becky Lynch defeat Emma and Charlotte
The ladies of Smackdown collided, with Natalya locking in her trademark Sharpshooter submission hold on Emma to win the match.
Backstage again
AJ Styles runs into Reigns, and he wants to know if the current WWE champ will get involved in the Smackdown match between The Usos and the Bullet Club tonight. Reigns responds that as champion, he can do whatever he wants to.
Rusev defeats Zack Ryder
In a brief Smackdown match, Rusev squashed Zack Ryder. And then Kalisto appeared, to congratulate the big chap and explain how he's looking forward to their US Championship match. Ha, just kidding. Kalisto landed a corkscrew elbow on Rusev and ran back out. Wrasslin'!
Backstage
Fandango, R-Truth, Tyler Breeze and Goldust ended up in a dance-off. WRASSLIN'!
Luke Gallows and Karl Anderson vs. The Usos ends in a no contest
With each side having someone in their corner on Smackdown, the action was plenty fierce, until Reigns hit the ring and caused a disqualification. Which meant that the match would be restarted, this time as a six-man tag team event on Smackdown.
Roman Reigns and The Usos defeated AJ Styles, Gallows and Anderson
Reigns picked up the win, with a double-set of spears on Anderson that earned a three-count. The Usos kept Styles away from breaking up the pin, with Smackdown ending as Reigns and the number one contender had a staredown.
Last Updated: May 4, 2016