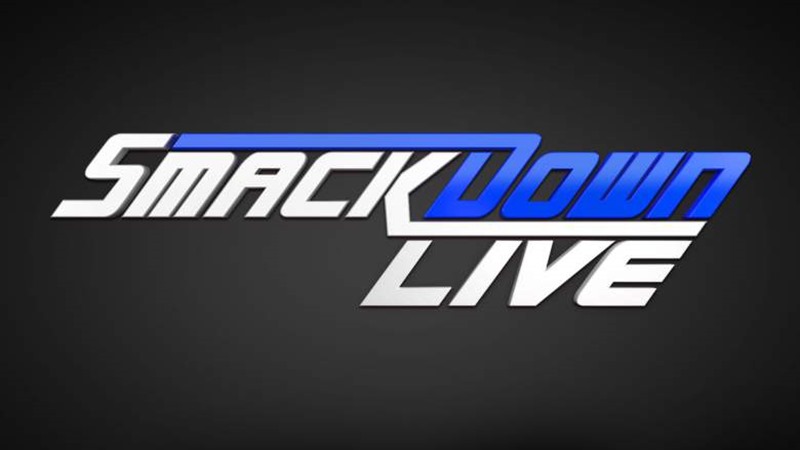 WWE SmackDown took place at the Frank Erwin Center in Austin, Texas this week. Here's all the action that went down.
Opening segment
Shane McMahon and Daniel Bryan spoke to Randy Orton about his upcoming match with Brock Lesnar at Summerslam, but it wasn't long before Heath Slater interrupted yet again looking for a job. Orton had a better idea however: A one on one match with him later on Smackdown.
The Miz is in the ring
And along with Maryse, it was time for a new episode of Miz TV. Fortunately, Dean Ambrose decided to interrupt, as did Dolph Ziggler. Ambrose and Ziggler took over the Smackdown ring, trash-talking each other while the Miz failed to break them up. A superkick out of nowhere quickly put an end to that segment as Ziggler took down Ambrose, while The Miz finally got to cut a promo on Apollo Crews.
Who came out from backstage and landed a spinning powerbomb on The Miz. Yeesh, he didn't have a good night.
The Usos, Hype Bros and American Alpha defeated Breezango, The Ascension, and The Vaudevillains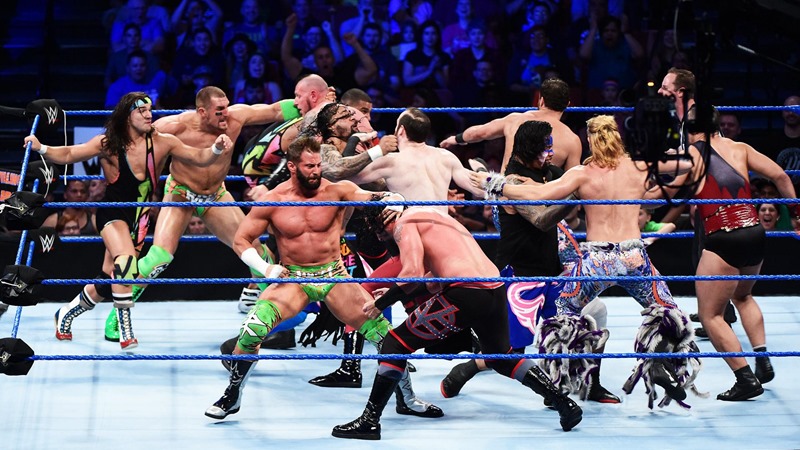 The first match on Smackdown was a massive one, featuring the top tag teams under that brand battling it out. Everyone had a chance to show off their signature moves, but it was American Alpha and their Grand Amplitude finisher locking onto Tyler Breeze that sealed the deal on a win.
Eva Marie vs. Naomi ended in a No Contest
Naomi was waiting in the ring, ready to go, ready to rumble! And then it was announced that Eva Marie wouldn't be on Smackdown because her flight had been delayed. Bummer dude.
Heath Slater defeated Randy Orton via DQ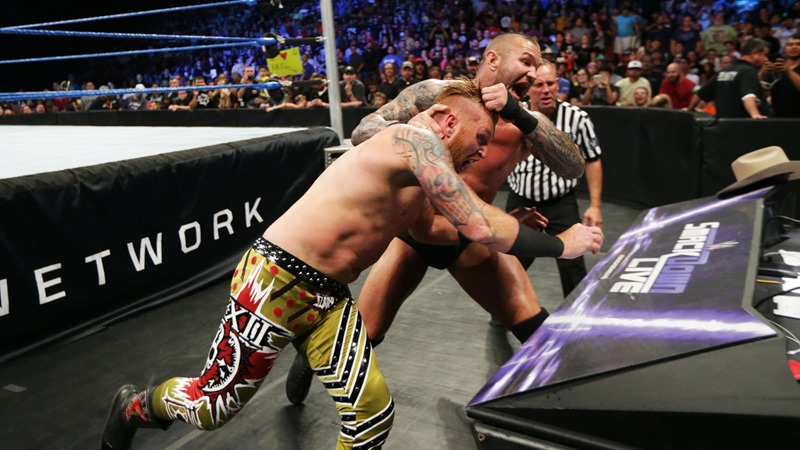 Orton was in complete control during the opening of this Smackdown match, but ignoring a referee's order to get Slater out of the corner got him quickly disqualified. Not caring about the rules, Orton proceeded to demolish Slater some more, suplexing him off of a fan barricade and then adding a DDT on top of that for good measure. Throwing Slater back into the ring, Orton launched him into the air with two German suplexes and an RKO for good measure.
It wasn't all bad news for Slater however! A win is still a win, and he finally got his Smackdown contract afterwards. Yay and stuff.
Dean Ambrose defeated Rowan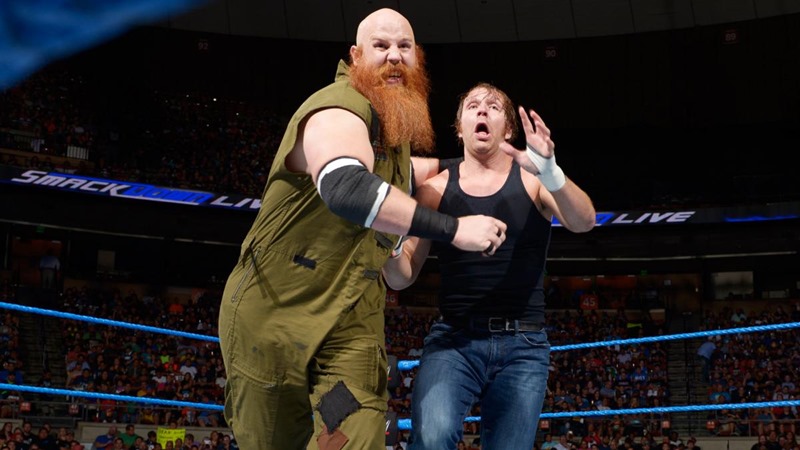 Even with Bray Wyatt present at the Smackdown ring, Rowan faced an uphill battle against the current WWE Champion Dean Ambrose. Rowan worked his usual set of power-moves, while Ambrose was launching suicide dives and top-rope elbows. Escaping an attempted powerbomb from Rowan later in the match, Ambrose reversed it into a Dirty Deeds finisher to get the win.
None too happy, Bray Wyatt turned his back on Rowan, effectively banishing him by leaving his mask at ringside and walking off.
Becky Lynch and Carmella defeated Alexa Bliss and Natalya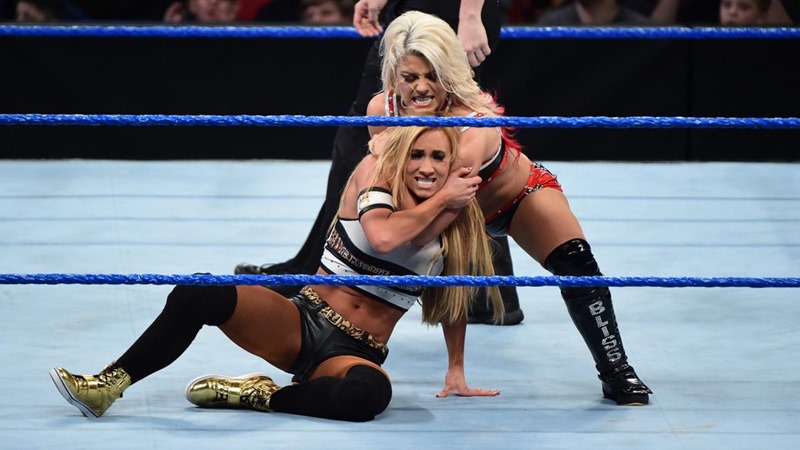 A spinning head-scissors from Carmella opened up some strong momentum for her, but it wasn't long before the heels took over. Becky lynch would get a hot tag in, clearing the ring of obstacles and hitting her Beckslpoder to get a near-fall on Natalya. Momentum would shift again as this Smackdown match went on, which featured Eva Marie suddenly appearing and being chased down by Naomi around the ring.
With that distraction in place, Becky got Natalya into the Dis-Arm-her to pick up the win.
John Cena defeated Alberto Del Rio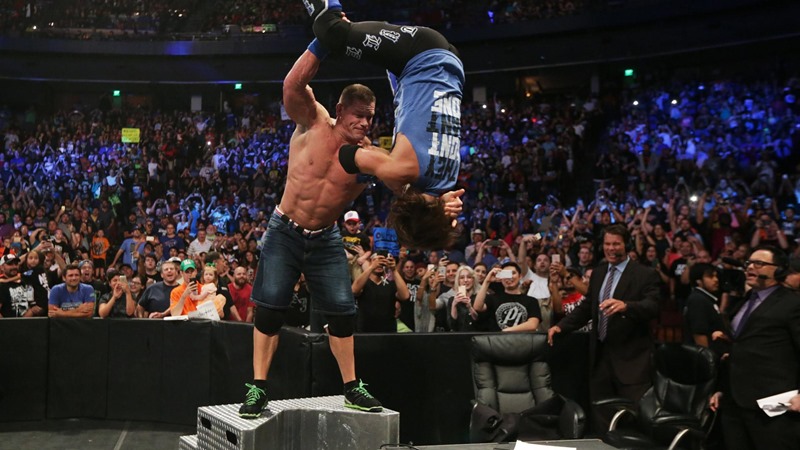 With AJ Styles on commentary, John Cena and Alberto Del Rio collided in a super-physical match. Del Rio threw German Suplexes, big boots and DDTs at Cena, who responded with shoulder blocks and an STF to help even the score. Cena managed to endure long enough to escape an armbar from Del Rio and counter with a powerbomb and the Attitude Adjustment to earn a win.
AJ Styles decided to hit the ring at this point, taking out Cena with a Phenomenal Forearm. Grabbing a mic, AJ Styles cut a promo on how he was sick of Cena, claiming that he'll be the new face of the WWE after Summerslam. Adding some more violence to his beatdown, AJ walked right into an Attitude Adjustment as Cena wrecked Styles all over the ring and deconstructed him further with steel steps through an announcers table.
Standing tall on a turnbuckle, Smackdown ended with Cena looking down on a broken AJ Styles.
Last Updated: August 17, 2016