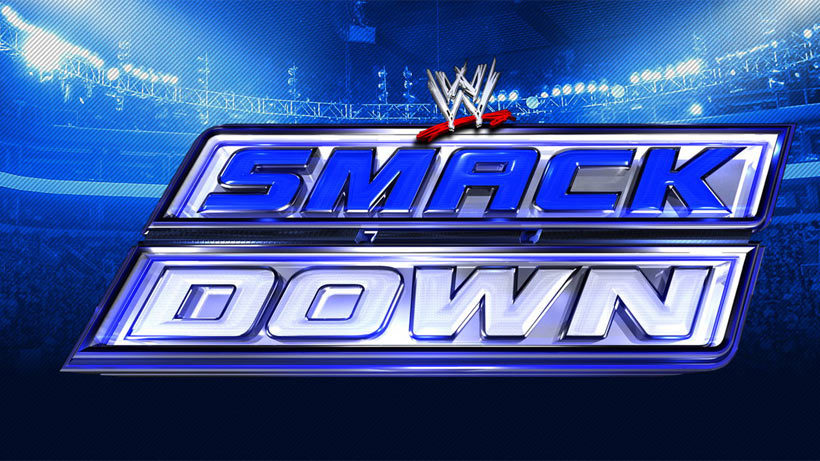 The first live episode of SmackDown kicked off last night at the DCU Center in Worcester. Here's all the action that went down.
Opening segment
Commisioner Shane McMahon and General Manager Daniel Bryan are in the ring to kick off the very first live episode of Smackdown, and they're joined by RAW's Stephanie McMahon and her General Manager Mick Foley for the draft pick. RAW gets the first pick of the night, and surprise surprsie: It's Seth Rollins. Smackdown drafts in Dean Ambrose for Smackdown, while RAW adds Charlotte and Finn Balor while Smackdown gets AJ Styles.
John Cena interrupted at this point, because somebody was cruising for a bruising after what happened on RAW the previous night.
John Cena defeated Luke Gallows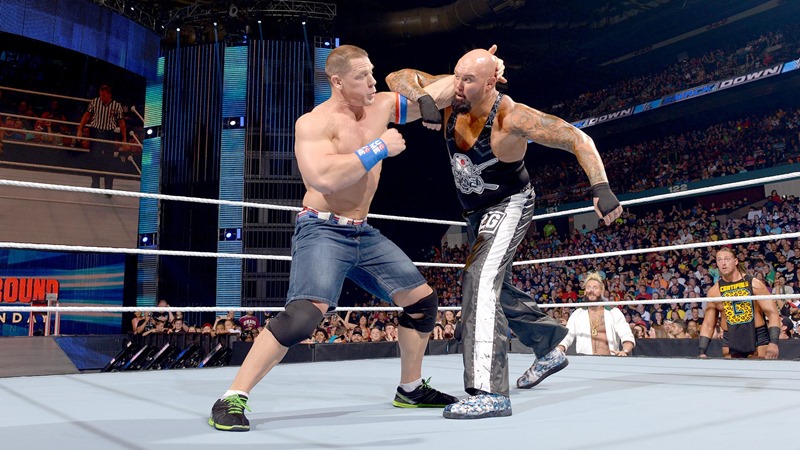 With The Club in his corner, Gallows took on Cena and had the momentum for the first half of this bout. Cena as usual absorbed a ton of punishment before making a comeback, dropping his usual moves of doom for a 2-count. At that point, both The Club and Enzo and Big Cass decided to jump into the ring, chucking out Anderson and Styles. With those interruptions silenced, Cena locked in an attitude adjustment for the first win on Smackdown.
The Club is in Gallows' corner, and Enzo and Amore are in Cena's corner. Gallows controls most of the first half of the match, then Cena comes back with a shoulder block, a back drop, and the five-knuckle shuffle for 2. Both men are down when Enzo and Amore and The Club decide to enter in the ring. Enzo and Cass throw AJ and Anderson to the outside, then Cena hits the Attitude Adjustment on Gallows for the win.
The draft continues
RAW adds Roman Reigns, Brock Lesnar and The New Day to their roster. Smackdown grabs John Cena and Randy Orton.
Darren Young and Zack Ryder defeated Rusev and The Miz
A solid match where everyone got plenty of offense in, that ended with Darren Young locking in the Crossface Chicken Wing on The Miz much to the delight of the Smackdown audience who were popping for Bob Backlund who was at ringside.
Bray Wyatt defeated Xavier Woods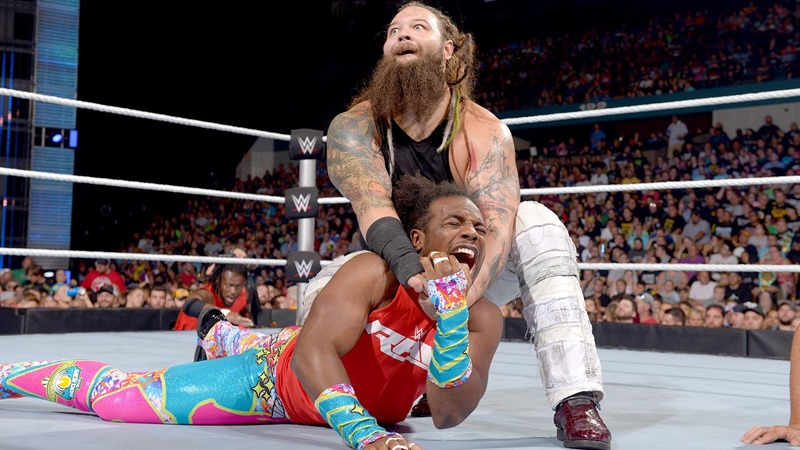 Woods is apparently terrified of Bray, with that fear allowing the Wyatt patriarch to get some big offense early on in this Smackdown match. Woods attempted to stage a comeback, but Bray Wyatt cut him down with a Sister Abigail that set up a pinfall victory.
Kevin Owens vs. Kane ended in a No Contest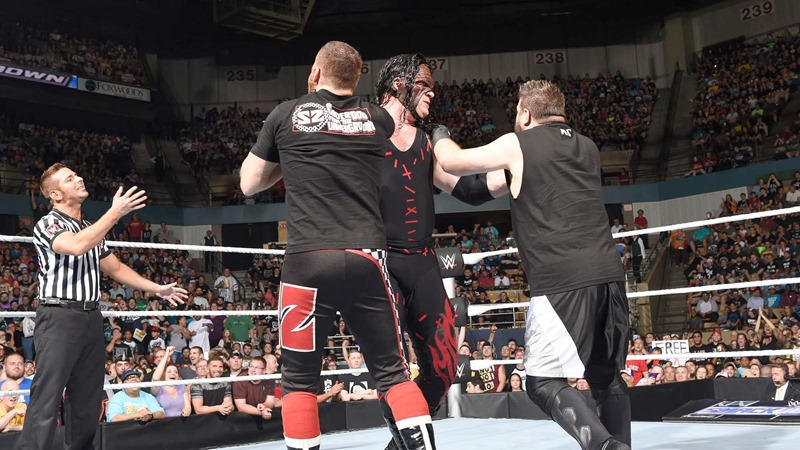 Owens got blindsided by Zayn before he even got into the Smackdown ring, triggering a brawl that went all around the ring and into the path of Kane. Having none of these shenanigans, Kane mercifully choke-slammed both Battleground foes and walked off.
The draft continues
Sami Zayn, Sasha Banks and Chris Jericho are now RAW exclusives. Smackdown adds Bray Wyatt and Becky Lynch to the locker room.
Dana Brooke and Charlotte defeated Sasha Banks
In a handicap match, Sasha Banks went down hard after Charlotte locked in Natural Selection for a win.
More draft picks announced
Rusev, Kevin Owens and the team of Enzo and Cass are headed to RAW. Smackdown gets The Miz and Baron Corbin.
Chris Jericho defeated Cesaro
RAW's newest addition fought the Swiss Superman in a rock-solid match. Both performers brought their A-game to the ring, but it was Jericho who managed to catch a springboard elbow off the middle rope from Cesaro and turn it into a Codebreaker for the pin.
More draft picks announced
Luke Gallows, Karl Anderson, the Big Show, Nia Jax, Neville, Cesaro and Sheamus are all headed to RAW. Smackdown drafts in Ameerican Alpha, Dolph Ziggler, Natalya and Alberto Del Rio. These were the final draft picks for the night on TV.
Dean Ambrose defeated Seth Rollins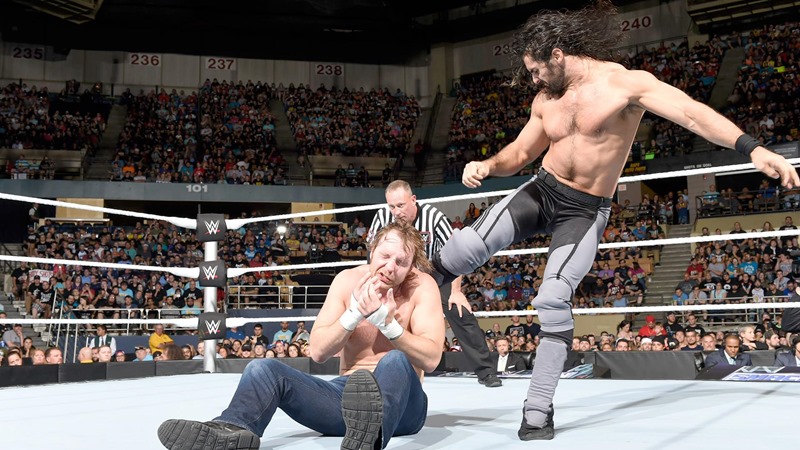 With the Monday night RAW result of Seth Rollins being declared the winner and champ retroactively changed to a draw after RAW went off the air last night, it was time for a rematch. Ambrose and Rollins started brawling before the bell was even rung, battling it out all over the ring and around it. Flying knees and a superkick from Rollins earned him a two-count, while Ambrose fought back with a swinging neckbreaker.
A top-rope splash attempt from Ambrose was countered into a powerbomb from Rollins as the match wore on, with both men landing some big offense. The finish came later on after Rollins hit a top-rope superplex, but Ambrose managed to somehow survive that and turn it into a Dirty Deeds. There could only be one WWE Champion for either show, as Shane McMahon and Daniel Bryan came out to celebrate that the champ was a Smackdown exclusive.
Last Updated: July 20, 2016