Can you imagine being on the cusp of the eSport revolution? I'm not talking about being one of the driving forces behind eSport development, but rather sitting in the perfect age and skill gap to fully reap the reward of eSports. That's exactly where Travis Waters, better known as Castaway, finds himself. At the feeble age of 18, Waters is considered one of the top-tier players in South Africa and he has held that title since his introduction into competitive Dota 2 at the age of 16. Many of the current top teams are made up of players ranging between 18 and 25 where most are students or work full-time jobs.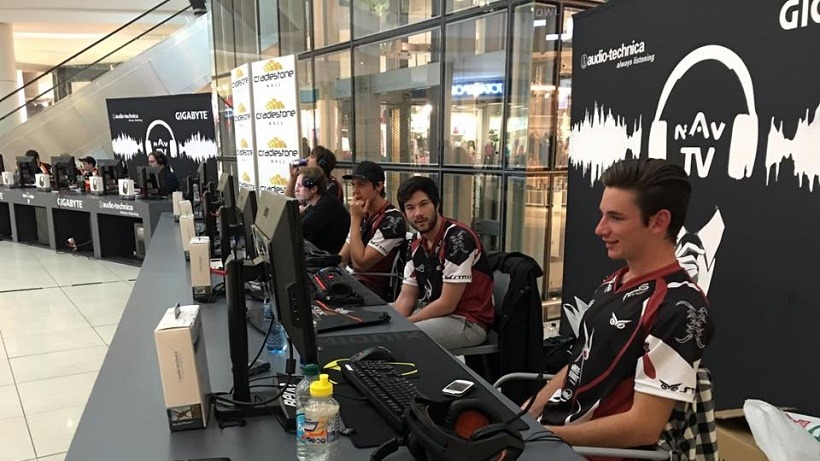 Waters finds himself in the perfect position to make the decision whether to pursue his professional career after high school, or pack it in for the more stable University experience. This is an important decision most young players will face as eSports continues to grow towards the model we see overseas where the top-tier of players are earning decent salaries playing competitively.
In this episode we chat to Travis about his evolution throughout the years of Dota and Dota 2, chatting primarily about what makes a team strong, the dynamics which he considers important, and the growth and future of Dota 2 in South Africa. Travis has represented teams such as Energy eSports, Pride, and now White Rabbit Gaming who are top contenders for the number one spot in South Africa with the hopes of taking down Bravado Gaming who have held the top spot for almost three years.
Dota 2 has seen an in flux of tournaments in the past several months which include the Mall Gaming Experience hosted by Nav TV which puts Dota 2 on the road as the travel to malls all around Gauteng competing in Dota 2 tournaments. This a promising aspect for any young gamer who's making the tough decision on whether to pursue their gaming careers, or put it on hold for a  few more years.
Like esports?
Check out esports central
Last Updated: June 22, 2016