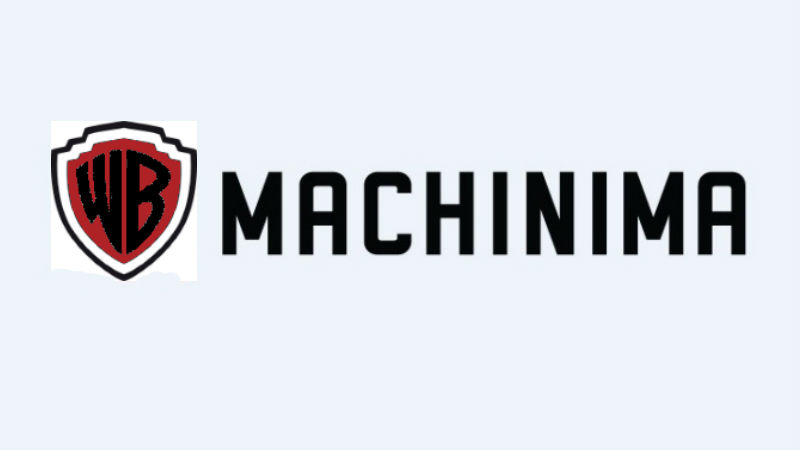 Machinima has been around for ages. They were pretty much the original gaming YouTube network, an absolute behemoth of video content creation. There have already been a host of controversies with them, mainly surrounding their contracts that they offer to young, up-and-coming YouTubers who sign on in the hopes of growing their channels and becoming rich in the process, only to realize that yes Machinima helps you grow but also takes a chunk of your channel's profit.
But this isn't about how Machinima manages its partnerships. No, this is about its new owner. That's right, Machinima used to have investors, but now it has an overlord in the form of Warner Brothers. Announced by Deadline, Warner Bros will be merging Machinima into Warner Bros Digital Networks, planning direct-to-consumer services:
The gaming entertainment service has "enormous reach and high engagement with audiences that play our games and are big fans of DC films and television shows," says Craig Hunegs, who's president of the WB unit. "Machinima also produces great, high-quality content for their community, and together we can create an even more compelling experience and do some really exciting things involving our key franchises. This acquisition is another meaningful move forward as Warner Bros. develops more direct relationships with our consumers."
This could be quite cool. Machinima has a huge reach on YouTube, and thanks to a recent spearhead into eSports, there's an opportunity for a lot of interesting new content. However, I am a bit worried by this quote from Machinima CEO Chad Gustein:
We'll now be able to take full advantage of Warner Bros.' intellectual property, sales and distribution, while still creating content for social and premium digital platforms that gamers and geeks love. Plus, we'll be fully embedded and can help Warner Bros. continue their incredible digital marketing successes. It's honestly a win-win.
Helping them continue their digital marketing success? So, Machinima will just serve as part of the digital marketing division? I get that there is some interesting content that can be done around the various IP, but I'm a bit nervous about what this could imply. Warner Bros already got in trouble with the FTC for undisclosed marketing videos; while regulations are getting stricter when it comes to sponsored content, does it really count as sponsored content if Machinima is owned by WB and guides its partners towards pro-WB content?
Most concerning to me is that I'm not always sure who is a part of the Machinima network. Yes, sometimes it's clearly promoted, but sometimes the YouTubers appear to be fairly independent with only subtle mentions of ties to Machinima. So how will you know if that video raving about the latest game or movie is really an honest viewpoint or if it's to "help Warner Bros. continue their incredible digital marketing successes"?
Here's hoping that WB and Machinima work well together while keeping some level of transparency for viewers. I honestly don't mind watching sponsored content, as long as I know that's what it is.
Last Updated: November 18, 2016