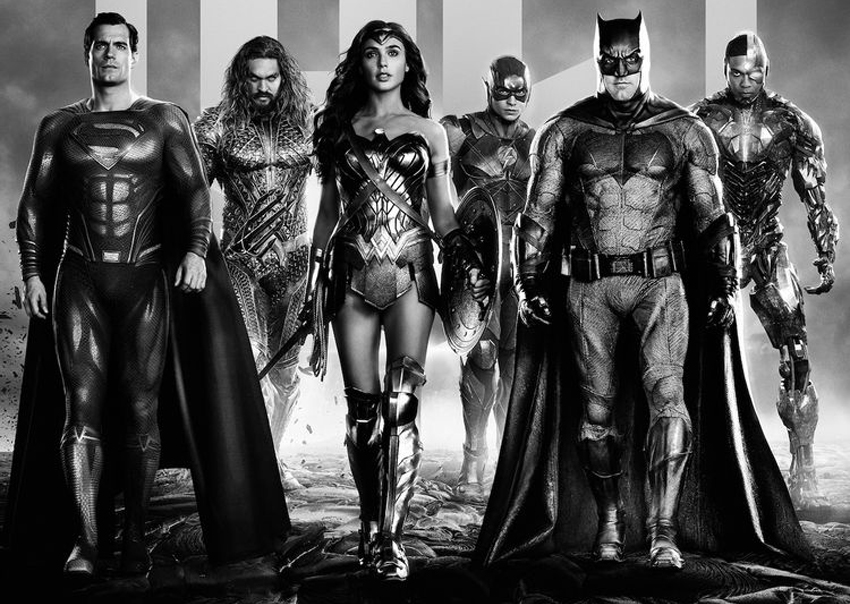 Three more days.
After years of angry dissatisfaction, loud campaigning, teasing from the director, shocking announcements, and then a whole lot of waiting, Zack Snyder's Justice League is just three days away from release. Well, for the rest of the world, that is. We unfortunately still have no word on how we South African fans will be able to watch Snyder's four-hour director's cut which is scheduled to drop on HBO Max and its international partners later this week. Local TV industry insider Thinus Ferreira has heard from his sources that MNet is still trying to work out a deal to broadcast the film here. Talk about leaving it to the last minute! I've reached out to my contacts at Showmax again to ask if they would be included in this deal, but they could not confirm anything publicly.
Soooooooo here we are now, with no way of knowing if we're going to miss this movie event or not. What do know though is that apparently we would be missing a movie that is substantially better than the butchered theatrical cut we got in 2017. To be fair, when the bar is set at around ankle height, it's not that hard to get over it. But based on the early social media reactions, Snyder has managed to vault that bar by quite a margin. Look at the more hyperbolic responses (which these early reactions always have ahead of the more critical full reviews) and the words "epic" and "masterpiece" are even thrown around! Multiple times!
However, there are also some very even-handed criticisms alluded to from a number of trusted reviewers that makes me think that while this new Justice League is superior in just about every way to the old version, it's not quite the Second Coming of comic book movies that some heralded it to be. It's also still very much Snyder's grim take on the DC Comics universe and if that wasn't your schtick before, it won't be now. Personally, I just want to see the damn thing!
And if those reactions haven't left you hyped enough yet, Warner Bros. and HBO Max have also released a brand new trailer which includes a whole bunch of new footage! Check it out below!
In Zack Snyder's Justice League, determined to ensure Superman's (Henry Cavill) ultimate sacrifice was not in vain, Bruce Wayne (Ben Affleck) aligns forces with Diana Prince (Gal Gadot) with plans to recruit a team of metahumans to protect the world from an approaching threat of catastrophic proportions. The task proves more difficult than Bruce imagined, as each of the recruits must face the demons of their own pasts to transcend that which has held them back, allowing them to come together, finally forming an unprecedented league of heroes. Now united, Batman (Affleck), Wonder Woman (Gadot), Aquaman (Jason Momoa), Cyborg (Ray Fisher), and The Flash (Ezra Miller) may be too late to save the planet from Steppenwolf, DeSaad, and Darkseid and their dreadful intentions.
Zack Snyder's Justice League debuts on HBO Max in the US and in international regions on Thursday, 18 March 2021.
Last Updated: March 15, 2021