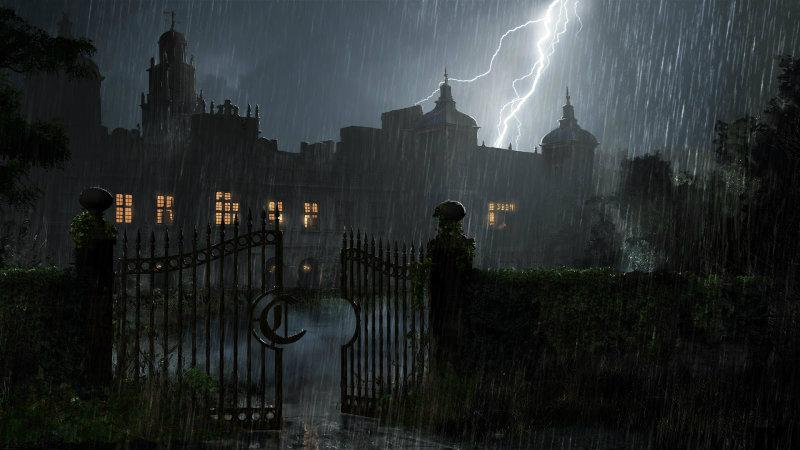 Ask anyone what they would do if they won the lottery, and unless they are Darryn they will talk about wanting to buy a house. A big house. A mansion. Well, Lara Croft has a mansion, but in new gameplay shown off at Gamescom, that ownership is disputed and she needs to find proof of her legal claim. This involves going down forgotten corridors and finding old documents hidden around the house. Very cool stuff, but who would let their mansion become so dilapidated?
Check out the 10 minutes of new gameplay:
Rise of the Tomb Raider: 20 Year Celebration is coming to PS4 on 11 October and I am really excited for it. I really liked the game's reboot in its definitive edition form on PS4, and I was planning to wait out the Xbox One and PC launches of the title to experience it on PS4 instead. I think that was a good decision – I'm keen to see all the extra stuff with Lara's past and her childhood memories in this title. Plus, killing zombies in a mansion? Sounds like that will scratch my Resident Evil itch for a bit.
I wish I had heard more about this during Gamescom itself. I know that Gamescom has changed, and it's built around consumers and influencers now more than it is around the usual gaming press, but I really missed the flurry of cool news and info that would come out in August. I'm glad Crystal Dynamics made this video available so soon after the expo – it just shows that they really did come prepared to Germany, and the game is on track to be even better than the recent reboot.
Have you already played it on Xbox One or PC? Do you think the extra story and zombie DLC will add meaningful content to the experience, or just feel like it was tacked on at the end? I'm always amused when people try to take away mansions that have been in someone's family for generations – does that ever actually work?
Last Updated: August 31, 2016