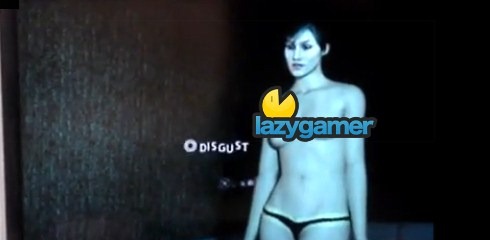 This isn't breaking news but it news, with breasts, which pretty much confirms that I have to post it seeing as Geoff is down on holiday… with Nick… yes I'm bitter.
Anyway where was I, oh yeah, click through to take a look at our heavenly mistress offering up a heavenly strip dance in Heavy Rain.
Oh and if you hadn't figured it out by now, this is seriously awesome and not safe for work.
Oh yeah, I didn't miss those words popping up during the video and my uneducated guess would be that the idea being that you tell the game how you feel about what is going on.
If you click disgust I am sorely disappointed in you.
Last Updated: September 25, 2009