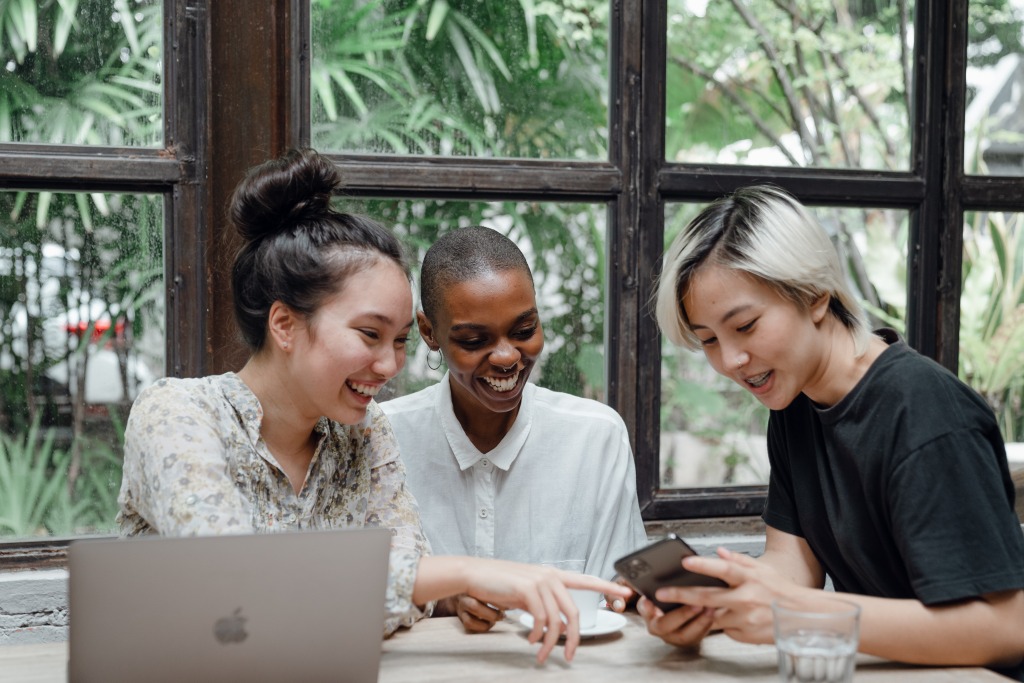 If you want to enrich your vocabulary while having a blast on your mobile device, there are a diverse range of engaging games at your fingertips, ready to improve language skills and sharpen cognitive abilities. These educational yet entertaining options are perfect for enhancing word power anywhere, anytime, whether it's during daily commutes or brief breaks from work.
Delve into the following cavalcade of fun categories of mobile games designed to boost your lexicon, then download one or two to try for yourself!
Letter Swipe Frenzy: Enhancing Language Skills Through Swiping Fun
You can unleash your inner word wizard by exploring captivating letter swipe games that challenge your vocabulary, focus, and speed. Experience the excitement of connecting letters to form meaningful words while also enjoying visually appealing interfaces on-the-go with these top titles:
Wordscapes (see Google Play): Immerse yourself in an impressive blend of crossword-style puzzles, coupled with beautiful photographic backgrounds as you level up through diverse themes.
Word Cookies: Embrace your inner pastry chef by swiping across randomized letters scattered across "delicious" cookie cutters to uncover hidden words.
Bonza Word Puzzle: Prep for a mind-bending adventure as this game hands you pieces of crisscrossing words waiting for assembly, like Literati meets Jigsaw Puzzles!
By combining fast-paced reasoning and relaxation advantages simultaneously, these innovative mobile games not only amplify language skills but promote mental fitness too. Give it a whirl today and taste the satisfaction.
Hooked on Grids: Elevate Your Vocabulary with Crossword Apps
To quench your thirst for wordplay while broadening your vocabulary arsenal, dive into the exciting world of crossword mobile games. Adapted to fit perfectly within smaller screens, these apps deliver captivating puzzle-solving experiences:
NYTimes Crossword: Tackle new challenges daily from renowned constructors and enjoy an extensive archive of The New York Times' much-loved crosswords.
Shortyz Crosswords: Access a plethora of puzzles from various newspapers and difficulty levels; there's always something fresh awaiting you!
Crossword Light: Indulge in straightforward yet entertaining puzzles perfect for beginners or busy gamers seeking short refreshers.
If you ever find yourself stuck on a clue, don't hesitate to use a clue-driven crossword solver like https://crossword-solver.io/ to assist you through tricky moments without dampening your gaming spirit.
Digital Scrabble Showdowns: Improve Vocabulary through Classic Tile-based Gaming Apps
Rediscover the joys of classic tile-based word games with a digital twist. These mobile adaptations allow you to partake in exhilarating mental battles that stimulate your language skills and strategic thinking:
Scrabble GO: The iconic board game gets revamped for modern tastes, featuring appealing graphics, multiplayer options, and gripping mini-games.
Words With Friends 2: Engage in friendly competition or rivalries against players from around the world; expand your lexicon as you strategize high-scoring moves on virtual boards.
Ruzzle: A rapid-fire test of vocabulary. Swipe across interconnected letters within time constraints to form the most words possible while outpacing opponents.
These quintessential games deliver the perfect balance between familiarity and innovation. Relish hours of endless amusement while sharpening your vocabulary prowess alongside friends or strangers no matter where life takes you.
Text Games Revived: Feed Your Brain with Interactive Text-Based Storylines
Journey through gripping narratives, solve fascinating puzzles, and immerse yourself in fantastical worlds. Text-based story games on mobile devices offer an excellent blend of language enrichment and captivating adventures:
80 Days: Navigate Jules Verne's classic world journey, make crucial decisions, and revel in this interactive fiction experience that is as unique as your gameplay choices in this game from the makers of Overboard.
Her Story: Dive into a mysterious tale by piecing together clues in video snippets; challenge both deductive reasoning skills and understanding of complex narratives.
A Dark Room Mobile: Explore the eerily addictive text-adventure combining puzzle-solving with decision-making while uncovering the truth behind a post-apocalyptic universe.
These enthralling stories invite you to deeply engage with written content through active participation. Perfect for literary enthusiasts or adventure seekers alike, they allow you to supplement your vocab whilst navigating riveting realms from the comfort of your mobile device.
Wrapping Up
As you can see, there are mobile games aplenty which put language front and center, so no matter your current level of knowledge, you'll be better off for playing them!
Last Updated: June 23, 2023