In fact 241,441,823,059 minutes were watched on Twitch last year, and that's not the only interesting statistic to come from Twitch.tv's annual number crunch.
2015 Was a great year for Twitch. The hosted their first TwitchCon, had a massive drive for charity, and warmed the hearts of millions with a rerun of Bob Ross' The Joy of Painting. You've probably stumble upon Twitch if you're not an avid viewer, but the amount of people who spent their time watching their favourite streamer in 2015 is enough for several thousands lifetimes over, so don't feel too bad.
Twitch's annual number crunch just continues to show us the enormous amount of support that these viewers give to growth and enjoyment of gaming. Whether it's competitive or just for fun, the biggest events in Twitch's history took place in 2015 and I'm at least proud to say I was there. Forget the moon landing, the Royal Wedding or the FIFA World Cup, more people spend their time covered in snacks and mustard sauce watching their favourite games on Twitch.
Let's have a look at some of the highlights from 2015.
The Top 10 Games
League of Legends
Counter-Strike: Global Offensive
Dota 2
Hearthstone
Minecraft
H1Z1
Destiny
World of Tanks
World of Warcraft
FIFA 15
Owing to the major events which occurred in 2015, it's no real surprise that the top three are our biggest eSports. However, it's nice to see games like Minecraft and FIFA sneaking in to the top 10. Undoubtedly 2016 will feature Call of Duty which is now frequented by professional players after the MLG exclusivity fell away.
The Top 10 Twitch Emotes
Over 9 billion messages were sent in 2015, that's over 17 thousand per minute. If you've frequented Twitch you'd know what the top emotes are, but these are your top for 2015
Kappa
: D
<3
: )
PogChamp
DansGame
BibleThump
KreyGasm
4Head
KappaRoss
With KappaRoss being one of the newer emotes introduces during the Joy of Painting Marathon, they accumulated a totla of 3.8 Million KappaRoss emotes.
Twitch Charity, TwitchCon and events
In 2015 Twitch hosted their first ever TwitchCon where they invited their top partners to stream live from the event. The event was attended by 20,000 people showing their support for Twitch. The event also hosted the inaugural H1Z1 invitational which pitted the top H1Z1 streamers and fans against each other.
The charity drive brought in a total of $17,400,000 through various initiatives. These included Extra Life, Games Done Quick, Gaming for Good, Yogscast Jingle Jam and St. Jude Play Live. All these events offered donations to various charities which brought in the massive total.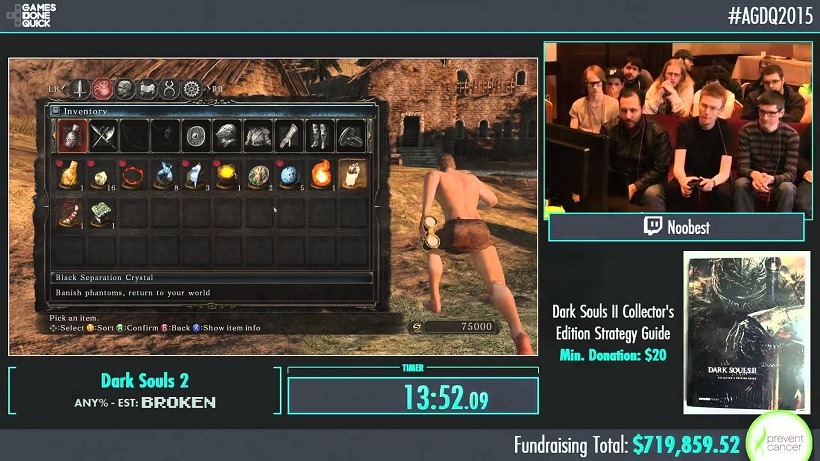 The biggest events on Twitch last year were a mix between major eSports events and a few conventions. ESL One Cologne CS:GO tournament brought in a record breaking 27 million unique viewers to their major, League of Legends broke similar records with both Worlds Berlin and the NA LCS, The International 5 boasted an $18 million prize pool and finally BlizzCon which hosted the Starcraft II Championship Finals.
It was a great year for Twitch TV all round and 2016 is shaping up to smash any and all current records set in 2015. I state my reputation on that.
Like esports?
Check out esports central
Last Updated: February 12, 2016