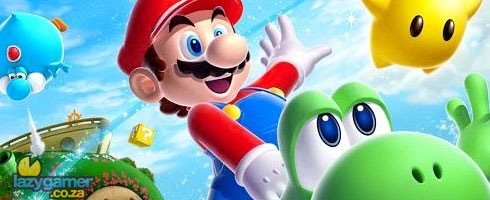 Shigeru Miyamoto, Nintendo's legendary – and obviously influenced by LSD – designer has stated that 2010 is going to be a great one for Nintendo loyalists who favour "core" games. All 3 of them.
When CVG asked him what he had to say to Nintendo fans who'd felt let down by the lack of hardcore games on the systems, he replied :
"This year's going to be really great for the hardcore Nintendo player, especially with Super Mario Galaxy 2. It's action-packed software and when I say action-packed software, it's not just going to show you [pre-set] action movements in the 3D format. Rather, this is action-packed software that you can manipulate with your own will and your own control."
"I really want many households to be able to have a hands-on experience of Mario Galaxy 2. [Elsewhere] I didn't have any involvement in Metroid Other M, but it is on its way. And also we are working on the New Legend Of Zelda for Wii. So from this year to the next, I hope that the hardcore-type gamers are really looking forward to the multiple Nintendo titles on Wii. And also, we are working on the [new] Pikmin."
I'll admit that since getting Mario Kart Wii and New Super Mario Bros Wii I've been having blast with the machine again, having dusted it off after such long inactivity. With games like Red Steel 2, Metroid other M, and a new Zelda,maybe this year will see Nintendo claw back some of the hardcore crowd.
But probably not.
Source : CVG
Last Updated: March 31, 2010