It's time we looked back on a successful 2015 and acknowledged those who stood out. This is the first ever eSports awards in all categories, so bare with me as we nominate the best in the business. Out of the five categories, we'll select six nominees and the rest is up to you. So get voting and sharing!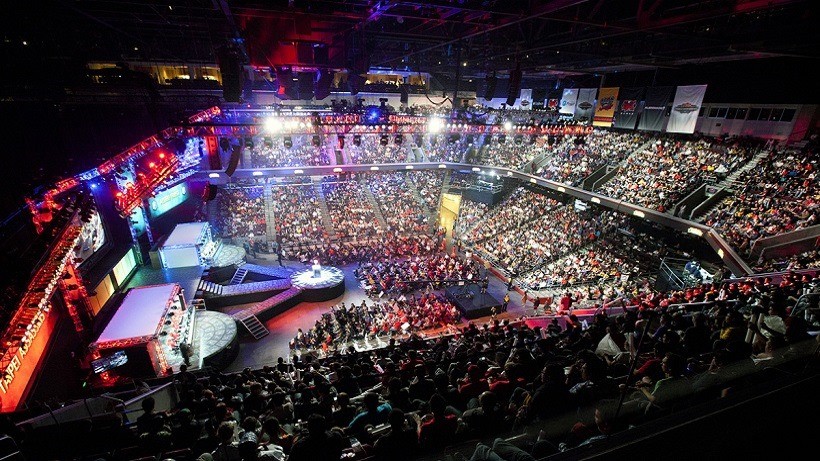 Best eSports Organization
The best organization category is based solely on performance. The criteria is brand reach, community involvement, following and of course performance. So choose wisely. The six nominees are:
Bravado Gaming
Energy eSports
Ventus Gaming
In-Finity Gaming
BerZerk Gaming
Veneration eSports
Xperts@Total.Chaos
Aperture Gaming
Altitude Gaming
Best eSports Team
The best team takes the winners from the top eSports titles this year. There is no real criteria here, but rather based on the teams involvement in local eSports and their achievements.
Bravado Gaming Dota 2
Bravado Gaming CS:GO
Energy eSports League of Legends
Carbon eSports Call of Duty Xbox One
Altitude Gaming Call of Duty PC
Aperture Gaming Battlefield 4
Best player
The best player looks at each title and a player who outshines the rest. Even if you're unfamiliar with the player, these six gamers have earned accolades in their respective eSport.
Dimitri "Detrony" Hadjipaschali, Bravado Gaming Counter-Strike: Global Offensive
Ruan "senti" Potgieter, Energy eSports League of Legends
Donio "Doni" Teixeira, Bravado Gaming Dota 2
Dale "Pand3m0nia" Pon, Hearthstone
Kyle "Frost" Nortje, ex-Team Astra (Carbon eSports) Call of Duty Xbox One
Garrion "Gray" Van Gesseleen, Bravado Gaming Heroes of The Storm
Michael "Mike22" Schaller, Pulse Gaming Battlefield 4
Best Commentator
The best commentator award criteria is the one who has been the most active throughout 2015 in their coverage. They also hold a steady social media influence and remain the best at what they do.
Devin "Hellbird" Rigotti
DeWet "Ridditz" Lombard-Bovey
Matthew "HaZe" Stott
Jackie "Rainz" Chung
Shaun "Profeci" Murrell
Anthony "scant" Hodgson
Best eSport
Let's see what the best eSport of 2015 is.
Dota 2
Counter-Strike: Global Offensive
League of Legends
Hearthstone
Heroes of The Storm
Call of Duty
Battlefield 4
You can vote for the above categories below, and yes you're only allowed to vote once per category. Voting closes on Friday
Like esports?
Check out esports central
Last Updated: December 8, 2015