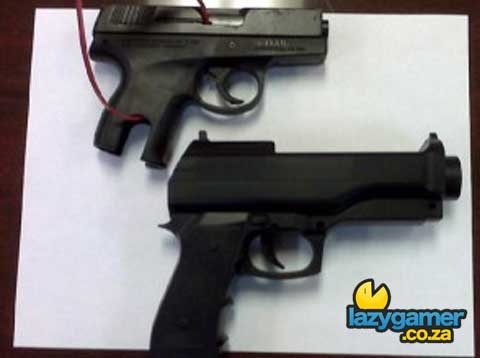 Three-year-old Cheyenne Alexis McKeehan was killed in what can only be called a very unfortunate tragedy. She shot herself in the abdomen after apparently mistaking a loaded gun for a Wii gun controller.
According to the Sheriff on duty, Terry Ashe : The child had been playing a Nintendo Wii video game, Ashe said. The game's controller was shaped like a gun that looked very similar to the real handgun, which her stepfather had put on a table in the living room. Ashe said the girl pulled the gun off the table and it went off.
An investigation is underway and no charges have been filed – but if you ask me the stepfather needs, at the very least, a backhand across the face. What kind of goddamned idiot leaves a loaded 380 caliber semi automatic handgun within the reach of a 3 year old?
The Wii and its silly, unnecessary peripherals aren't to blame here. Stupidity is.
Source : Tennessean.com
Last Updated: March 9, 2010