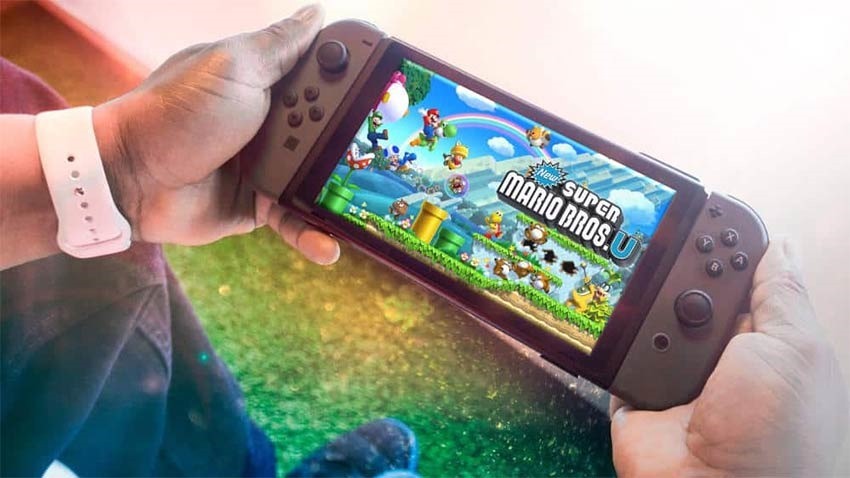 Nintendo released its latest earning report, and though the company has had to alter its previous forecast for Switch sales, the system is doing exceptionally well indeed. Nintendo had previously planned to sell 20 million units by the end of March this year, but has now revised it to a more realistic 17 million units.
That all said, Nintendo has sold through 32.27 million Switch units worldwide as of December 31 2018. 9.41 million of those were sold in the last three months of last year, which is a successful holiday period. It's the best performing quarter for Nintendo since 2009, when both the DS and Wii were selling like proverbial hotcakes. Right now, aligned with other console launches, it's doing better than the PlayStation 4, and is on par with the Wii.
More impressive than hardware sales numbers though are software ones, and the Switch has a ridiculous attach rate. More than 163.61 million Switch games have been sold worldwide since the system's release in March 2017.
Mario Kart 8 Deluxe has sold 15.02 million copies, which is a ludicrous number for a Wii U port. Super Mario Odyssey has now surpassed even Super Mario Galaxy's sales, becoming the highest-selling 3d Mario game ever. It's sold through 13.76 million copies. In third is Super Smash Bros Ultimate, which is the fastest-selling Switch game ever, with 12.08 million copies sold. Given that it was released in December, that's impressive. Launch game The Legend of Zelda; Breath of the Wild has sold 11.68 million copies to date, which Pokémon: Let's Go Pikachu!/Eevee! Has just broken past the 10 million mark.
Mario Kart 8 Deluxe – 15.02 million
Super Mario Odyssey – 13.76 million
Super Smash Bros. Ultimate – 12.08 million
The Legend of Zelda: Breath of the Wild – 11.68 million
Pokemon: Let's Go, Pikachu! / Pokemon: Let's Go, Eevee! – 10.00 million
Splatoon 2 – 8.27 million
Super Mario Party – 5.30 million
1-2 Switch – 2.86 million
Mario Tennis Aces – 2.53 million
Kirby: Star Allies – 2.42 million
The Switch – including hardware, games and accessories – accounted for 90% of Nintendo's revenue in the last quarter, which is a sure signal that the 3DS is well and truly on its last legs. It's led to a bit of conjecture that Nintendo will release a cheaper version of the Switch to plug that gap in 2019. And honestly? I'd be okay with that. I seldom even dock my Switch anymore, effectively using it as a handheld most of the time. A cheaper version without a dock would likely do just fine.
Would you buy a cheaper Switch?
Last Updated: January 31, 2019