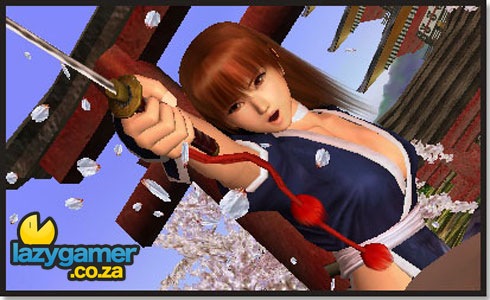 I've crowed on and on about how Nintendo's 3DS is a revolutionary device – and there's further evidence of the significant impact the device will have when it's finally released. According to Siliconera Tecmo's Team Ninja may be one of the first to fully utilise one of the devices less talked about features – tilt controls.
What grand feature might they use tilt controls for in their handheld, 3D Dead or Alive?
Boob jiggling, of course! this rumour comes courtesy of a Japanese investor who had some hands-on time (with the game, you perverts!) and posted the information to his blog. According to him a Tecmo representative mentioned that shaking the handheld leads to on-screen bouncing boobs.
Think this sounds ridiculous, even for a developer so well known for it's breast physics? Ninja Gaiden Sigma 2 on the PS3 featured a similar mechanic utilising SixAxis controls for the same beautiful, bouncy effect.
The future! Feel it..it is here!
Source : Siliconera
Last Updated: June 29, 2010