inFamous is an upcoming vertical limit, sandboxed styled PS3 exclusive shooter which is getting a lot of people excited at the moment.
To nutshell the game you play as Cole, no not the Cole Train, and you have recently been involved in an explosion that put you in a coma… which sucks but its not all doom and gloom because when you wake up you realise you have some new super powers and obviously you then use these super powers to fight evil… or be evil, it's your choice.
Full details are still a little thin on the ground but if these new screenshots are anything to go by then we can expect inFamous to look absolutely awesome when it hits the PS3 later this year.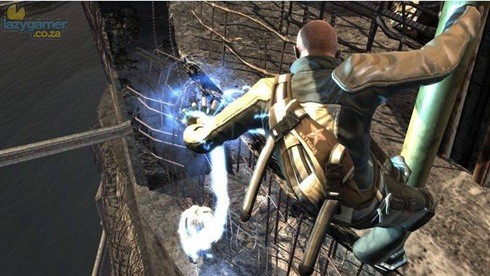 As always you can click on the images to make them bigger…. I had 3 more floating around that I will try and get attached a little later
Last Updated: February 10, 2009