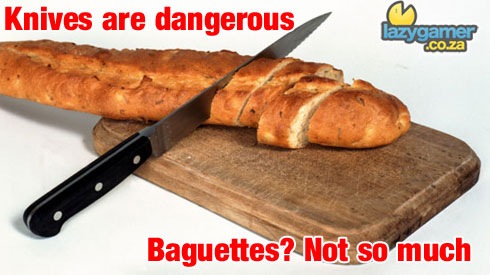 A French mother in the Gallic town of Uckange was awakened on Saturday night by the sound of her ten-year-old daughter screaming. The reason for her caterwauling? Apparently her 5 year old brother, enraged by his sibling's refusal to let him play her Nintendo DS, stabbed her in the chest with a kitchen knife.
The attack was apparently inspired by a Mighty Morphin' Power Rangers game involving knives, but there are reports that the family has been victim to a history of domestic violence.
The girl is thankfully alive, but still in hospital. I can't help but feel though that this could have all been avoided if the family in question had – in true imaginary French fashion – replaced all their kitchen utensils with baguettes.
Source : Kotaku
Last Updated: March 3, 2009