Dear readers, you might have seen lists of best house ideas with amazing texture packs or beach house ideas with stunning views. But you may have never seen or read ideas about barns which will help you survive a lot easier with other critical missions in the game. If you read all the ideas in our list, you can make your unique barn alone or annex your dream house and enjoy it in all its glory with the best Minecraft shaders. Without further ado, let's begin our impressive curated list of the best Minecraft Barn Ideas.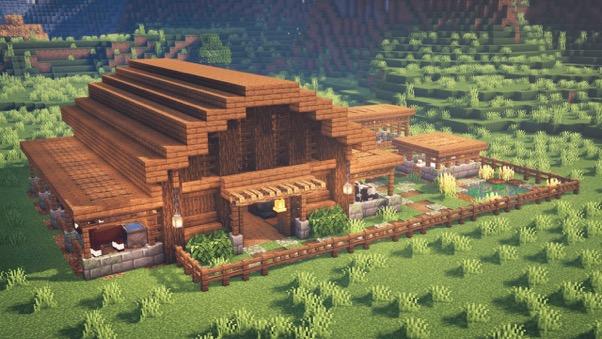 1. Modern Minecraft Barn Idea
The majority of the barns on this list are traditional or medieval structures. Yet, not everyone can wear these fashions. So here's a Minecraft idea for a contemporary barn. It features an entrance right above the barn door and is decorated in the traditional red and white color pattern. Although it is a medium-sized barn, it is ideal for the typical farmer.
There are two outside horses and four animal enclosures on the farm. In addition, there is a sizable open attic for all your storeroom needs if you ascend the staircase in the back. The attic can be converted into a room filled with chests for beef, fleece, hides, and other items, or it can be used to store hay for breeding cows.
Overall, this is a fantastic barn and ideal for people with Minecraft's modern world as their motif. The design is simple to replicate, and you can construct a Minecraft farm home or associated silos with the same bricks.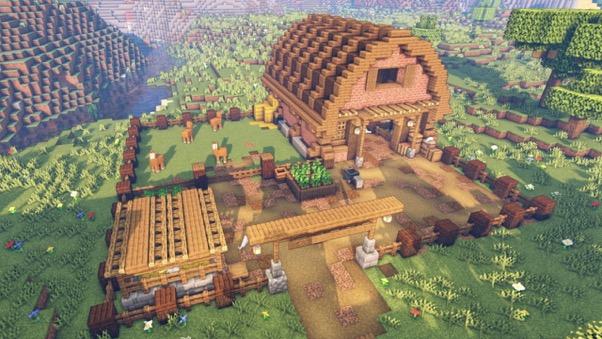 2. Aesthetic Barn
Watch out for The Aesthetic Farm if you're an inventive stylist. Barns don't need to be dull. With a touch of casual class, you can construct some truly expert barns in Minecraft. It is up to you to decide if you want a plain-looking barn or a stunning structure.
Use oak passageways and spruce stairs to make your barn's openings look fantastic. Campfire bricks are a remarkable addition to use. As a result, the barn becomes an overhang, which looks just amazing.
You can develop the other structure portions in any way you like. It's important to note that Survival Mode also allows you to construct the Aesthetic Barn. If you'd instead to sharpen your talents first, Creative Mode is always at your disposal.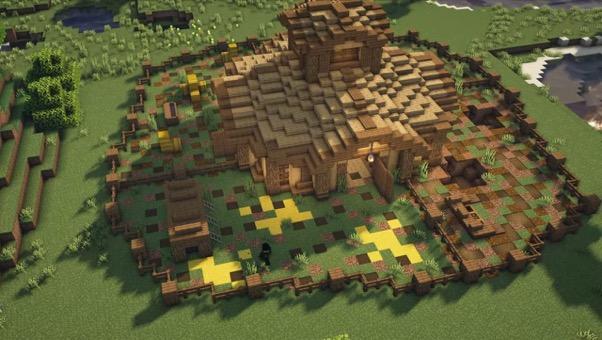 3. Circular Barn and Animal Pens
You will have a sizable area at your disposal if you decide to segregate your creatures. Use this imaginative, roomy, and spherical Minecraft barn, which has room for enormous herds of livestock. ItsMarloe, a professional Minecraft builder, made this barn; the instructional video is available on YouTube. The barn has a modest architecture with separate animal housing and warehousing. With four quarters for little creatures and outer areas for living animals, the enclosure boundaries form an oval around the central structure.
Mainly spruce, brick, granite, oak, coarse soil, and brown concrete powder were used in the barn's construction, along with yellow coral fans and rails for the chicken coops. To enhance your gaming experience, you can also add several Minecraft mods.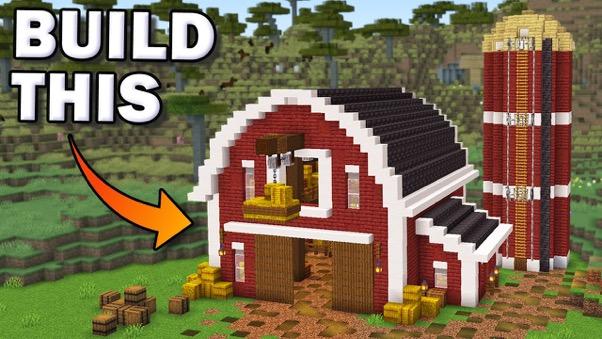 4. Classic barn
This youtube tutorial's traditional barn is made of clay bricks with red stains, quartzite, and stone tiles. The interior and exterior of the barn can be altered to whatever you desire, and you can have various animals within. For decorating, you might place some shrubs and plants nearby.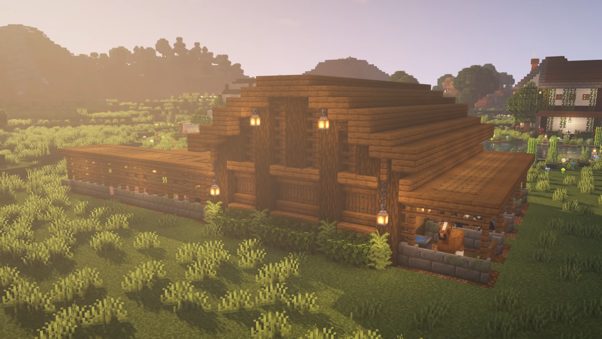 5. Animal & Horse Barn
The barn in this "Zaypixel" lesson can house numerous creatures simultaneously, making it a complete horse and animal barn. To get some tobacco, you can set up smoking inside the barn. In this movie, the horse stable is constructed outside the barn so that you can watch your ponies from the barn's exterior.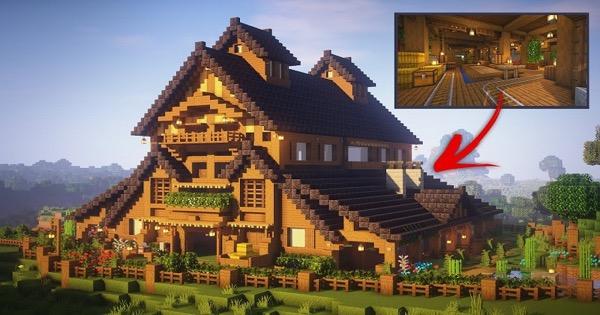 6. Giant Barn
This is one of the enormous barns in the game Minecraft. To view your livestock, pass through the broad path that runs through the middle of the barn. You may keep a wide range of creatures, such as cows, ponies, bunnies, pigs, and much more, in the animal section thanks to the barriers separating it from the human portion. These creatures can also be introduced to breeding. This may be one of the most stylish designs for a barn in Minecraft with the right texture packs, which you can download from TexturesPack.com.
Final Comments
So which one of these is your favorite, and would you love it to be part of your dream estate? If you love these ideas and want to see more of the same in Minecraft and other games, don't forget to visit our website.
Last Updated: April 17, 2023