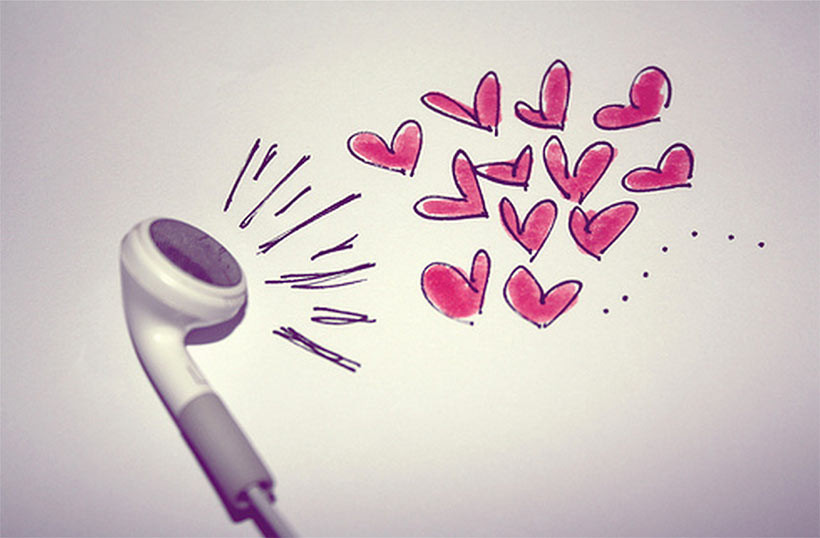 We all know that music can have a profound impact on our lives, but it can also change our perceptions of games. I have deeply emotional connections to some gaming experiences, primarily because of the soundtracks rather than necessarily the gameplay. I'm not just talking about soundtracks that sounded great, but ones that instantly make me remember the emotional journey, and feel it all over again.
Journey
First up is Austin Wintory's Journey soundtrack. Whether or not Journey was the emotional experience that you were hoping for or not, Wintory's music helps to create the emotional canvass upon which you can project your own feelings and psyche. Seamlessly mixing yearning string themes with lyrical winds, the music seems foreign and yet somehow familiar. Listening to the music can make you feel mournful or optimistic and adventurous depending on your own mood and interpretation, making it perfectly suited to the emotional arc of the game. Beautifully, the themes presented throughout the various tracks build to a stunning climax in the final moments of the game, reminding players of the touching journey they have just completed.
Child of Light
Béatrice Martin (aka Cœur de Pirate) composed a true tour de force with Child of Light's soundtrack. Capturing the light and playful notes of childhood combined with the deeper and more circumspect melodies, each song harkens to the turmoil of coming of age. With an emphasis on piano, the soundtrack is able to remind players of the percussively traumatic nature of personal growth, along with the range and scale of opportunity. It is at once sad and delightful, filled with whimsy while still held together with an undercurrent of foreboding. Dissonance resolves in new ways as the journey progresses, highlighting that deeply emotional and personal knowledge we all hold inside us – we can overcome troublesome periods, but we will forever be changed by them.
Ori and the Blind Forest
Composed by Gareth Coker, Ori and the Blind Forest manages to capture players' emotions by the end of the opening sequence. However, despite the oppressively sad opening, we are able to progress through the entire experience and even get caught up in the adventure of it all. This is done in part through Peter and the Wolf-styled musical elements where each character has their own instrumental theme, distinguishing them but also helping players to connect with the unique personalities given to them by their melodies. Although filled with moments of great sadness, the soundtrack is ultimately uplifting and inspiring.
Transistor
Unique among the games on this list, Transistor actually focuses on a character who used to be a singer but has since lost her voice. As a result, the soundtrack echoes what we can only imagine was her voice prior to the incident. While there are introspective moments that can make the mood almost chilling, the majority of the music feels rebellious and assertive. Thanks to clever use of electronic and house motifs by composer Darren Korb juxtaposed with the aching vocals by Ashley Barrett, each track feels like a dare to feel something more. Listening to the soundtrack is about more than getting energized and excited, it feels like a challenge to overcome hardships and prove the world wrong.
(The official video isn't allowed to be embedded, but you really should go listen here.)
Thomas Was Alone
While the voice acting was a big sell for Thomas Was Alone, the game managed to do something that would seemingly be impossible – it made players care about squares and rectangles. Without faces or voices of their own, each character was distinct and important, and their stories became deeply tied to the player's. With a soundtrack by David Housden, the tracks are strangely upbeat and amusing while still filled with notes of dissonance and reflection. Even the jubilant exhilaration of freedom builds from a point of uncertainty without falling into the trap of being overly moody.
Shadow of the Colossus
Written by Kow Omani, the Shadow of the Colossus soundtrack takes players through the highs and lows of an epic adventure. The exuberance of riding a horse across an open field is captured just as deeply as the dread of encountering a seemingly insurmountable challenge. The arrangement plays a bit part of it, with the percussion perfectly balancing the use of winds to keep it grounded while still allowing the imagination and feelings to soar.
The Last of Us
Composed by Gustavo Santaolalla, the Last of Us soundtrack is part of what built the feeling of emotional connection between Joel and Ellie. Through use of guitars and other string instruments, mixed with hand-held percussion, the music sounds like something you might hear around a campfire at the end of the world, but on a grander scale. There is a resigned sadness to the dissonance built into each theme, as though we all know that we can't avoid the horrible things in the world, and yet there are high notes and moments of such joy and momentary resolutions that still leave moments to be hopeful.
Nier
When I think of emotional soundtracks, the first game that always comes to mind is Nier. While the gameplay needed a lot more, but soundtrack was near to perfect. Composed by Keiichi Okabe with his team including Kakeru Ishihama and Keigo Hoashi, the music was designed so that the various motifs would appear in different arrangements throughout the soundtrack, conveying a sense of sadness even during thrilling tracks. The deeply mournful feelings combined with the lyrical heights urging players to move on and find joy further along expressed throughout were so moving that I often refused to leave certain areas of the game without stopping to reflect upon what had just happened. If any game could bring me to tears through its music alone, it's Nier.
Most games are putting more attention into their soundtracks, with some excellent indie and AAA titles realizing that it's through the music that players are able to connect with the content more profoundly. While other soundtracks are excellent and memorable, these are the ones that still make me remember exactly what it felt like to play the game, even if it's been years since I played through the experience.
Which ones do you still remember making you feel happy, sad, angry or everything in-between?
Last Updated: October 15, 2015