2009 was a great year in video games, wasn't it? If the 2000s were coming to an end, it was doing so with the biggest bang possible in terms of not only quality, but games that were ready to try new and exciting ideas. You had Rocksteady create one of the best Batman games ever with Arkham Asylum, Platinum Games cemented their legacy as action genre masters with Bayonetta and Brutal Legend was an underrated shred session of metal and inspiring art design.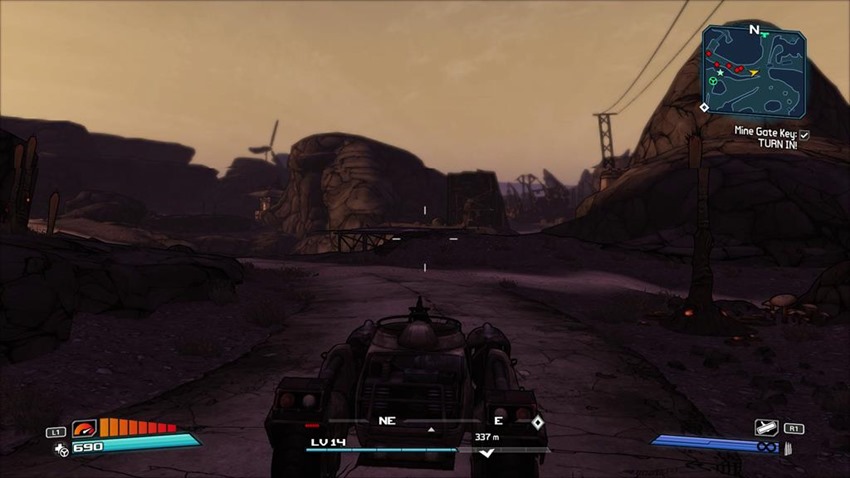 The list just got better, with the likes of inFAMOUS and Prototype jockeying about for sandbox destruction tours, MineCraft rewriting the rule book on what games could be and Ghostbusters proving that you could take a movie franchise and actually make something decent for fans to experience. Enter Borderlands, the oddest of games to emerge at the time.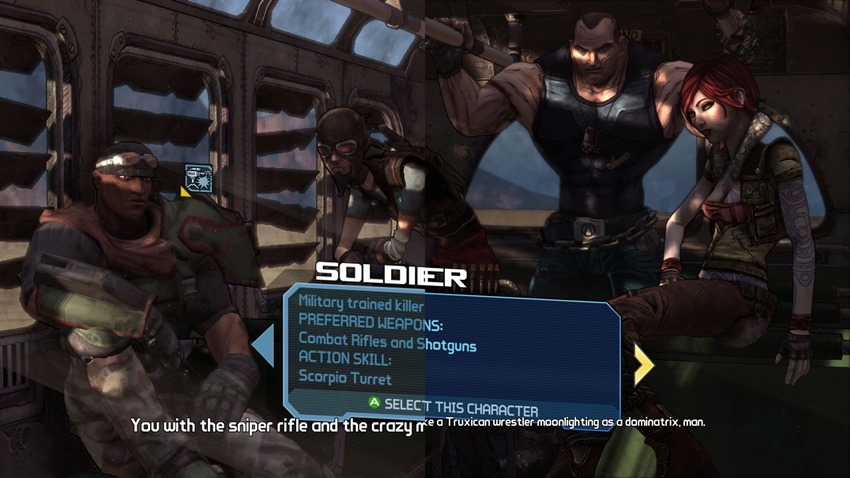 It'd take a sequel to really explore what Borderlands could be capable of a few years later, but the initial game was still a refreshing departure from what had become the norm for first-person shooters at the time as every developer was chasing after Activision's money train that was Call of Duty. Even though its formula wasn't perfect, Borderlands was still interesting.
Here was an experiment that took Diablo's Role-Playing Game ideas and applied them to first-person shooter mechanics and chucked in a ton more loot on top of it. The result was fascinating. A constant growth for power, a hunt for better gear and a brave new world that was just dying for more exposition to be thrown on top of it.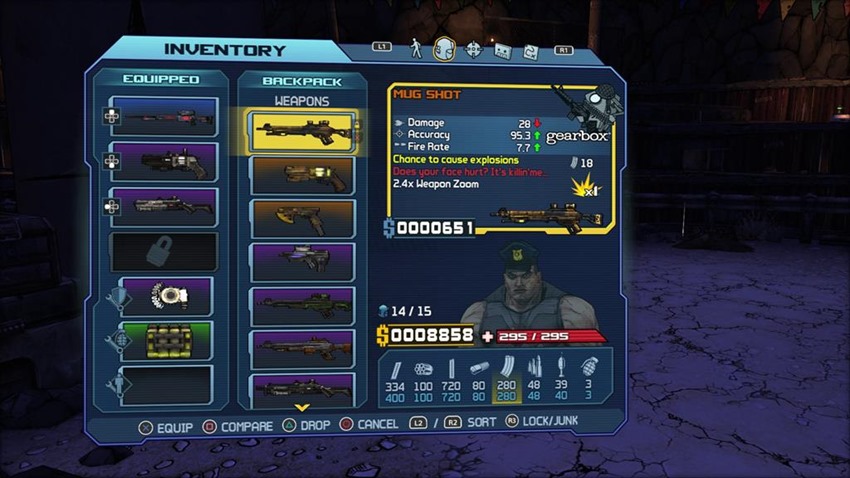 A decade later, and the original Borderlands is still a heck of a diversion thanks to a recent update that celebrates the anniversary of developer Gearbox's greatest hit. More colourful than ever, its rough edges smoothed down and a whole host of gameplay tweaks added to it, there's still some magic to that original tour of Pandora.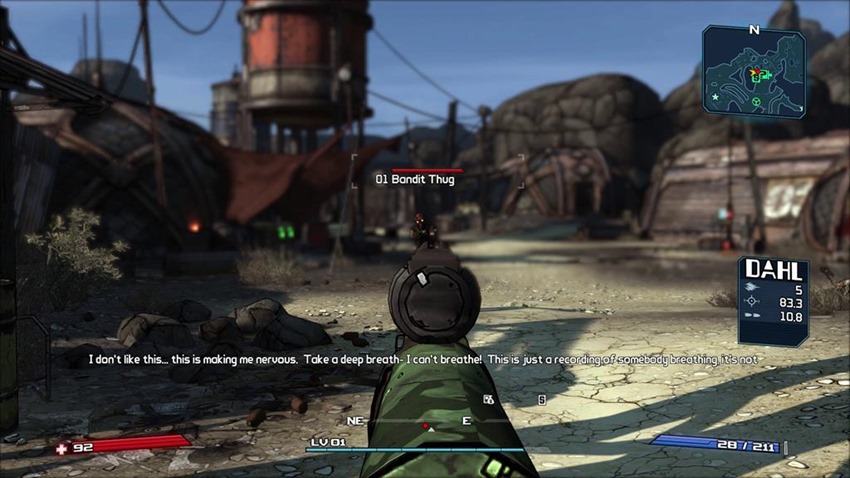 The biggest and best addition? Some much needed auto-aim on console, as Borderlands numero uno wasn't exactly polished when it came to its primary genre of play. Thankfully, the changes that bring the OG vault hunter experience into the modern age makes for a leaner and meaner shooter, that feels more in line with later games such as the first sequel and its underrated Pre-Sequel.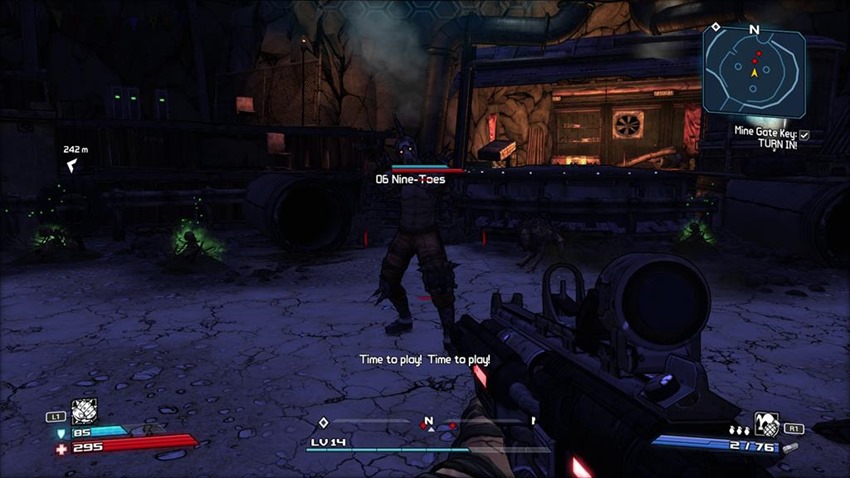 In addition to being able to pick up money, cash and ammo by walking over it, there's also a handy dandy mini-map and I cannot believe just how much better that makes Borderlands. Seriously, it's life-changing stuff that puts the quality back into life. There's still some gripes to be had of course, such as the slow-ass opening act that has you jogging around Fyrestone like a maniac until you can finally activate fast travel, guns lack the personality that the sequel would eventually introduce and I fucking hate Skags.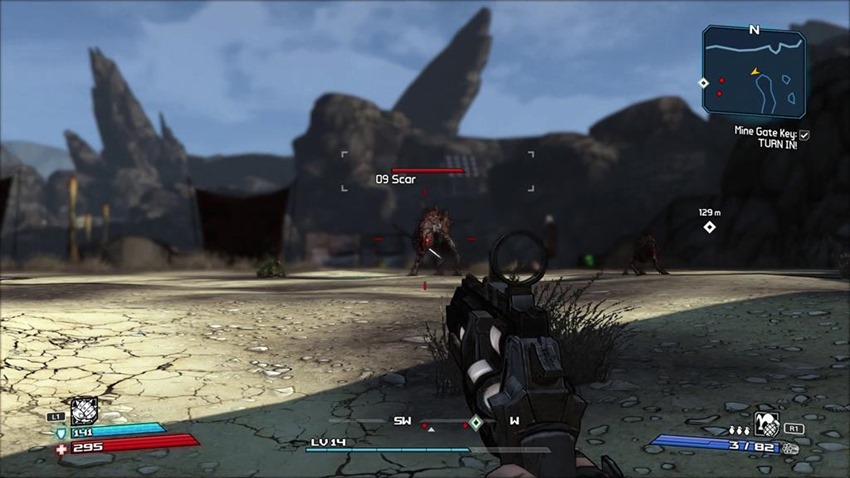 But overall? It's still a hell of a package to jump into. Back when season passes actually meant something, Borderlands had a quartet of extra content released that genuinely improved on the product and its lore. Massive new zones were unlocked, the story went from zany to flatout mad and Claptrap finally got his much-deserved comeuppance.
There's still quite a bit of time between now and the eventual September release of Borderlands 3, but with this Game of the Year edition upgrade and a brand new pack of UHD textures available for the Handsome Jack Collection, there's still a ton of Borderlands waiting to be experienced and enjoyed.
Last Updated: April 8, 2019