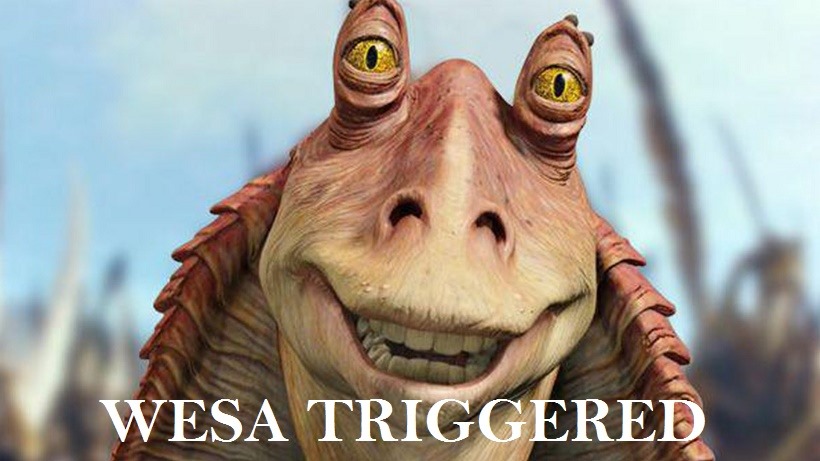 Not too long ago there were talks of a player's union among the top MGOs in the world. This union would offer aid to teams and organizations regarding contracts, prizes, etc., similarly to how any union works. They released a provisionary document detailing their upcoming demands, including a set of rules regarding which tournaments they would enter, and what prize money would satisfy their interest. Unfortunately, nothing of substance ever came from this union, until yesterday… we think.
https://t.co/iJfUzPPQZF #WESA @ESLCS @ESL @natusvincere @TeamVirtuspro @NiPGaming @FNATIC @G2esports @FaZeClan @mousesports @TeamEnVyUs

— Joe Cardali (@tolkienfanatic_) May 10, 2016

The above photo has since been removed from Imgur, but is visible in the tweet.
It's actually incredible what one leaked photo can do to the internet. Comparable to a celebrity nip slip, a certain printing company released a printed posted with the head WESA and the logos of various teams and the Electronic Sports League. From the image it becomes clear that the teams involved are as follows:
EnvyUs
FaZe Clan
Fnatic
G2 eSports
Mousesports
Natus Vincere
Ninjas in Pyjamas
Team Virtus.Pro
With the notable absence of a few major organizations, it's easy to deduce that these are the bigger MGOs with a number of titles under their belts, and are perhaps the stepping stones for the World eSports Association.
What about Valve?
All things CS:GO are governed with the inclusion of Valve. ESL may be the biggest eSports league in the world, but it's hard to believe that any final word or decision regarding CS:GO is made without Valve's consent. After all, their majors are all Valve sanctioned events. The clear absence of Valve has been an outspoken topic over the past 24 hours, and quite frankly cannot be ignored. If the unlearned reader had to stumble upon the numerous threads popping up on the web, it would become clear that the ESL seem to be the front runners for the association.
Questions have been raised regarding the issue, and the lack of representation from other leagues such as Dreamhack, ESEA and more. It's doubtful that ESL are looking to monopolize a hold on CS:GO, but we can't assume much at the moment as Valve have more than likely been communicating with the new organization, but do not wish to publicize this, yet.
There is of course the flip side where Valve have had absolutely no involvement and will step in sooner or later and ban all teams from signing on if it contractually gives ESL any preference over other leagues, which seems to be the general hypothesis from one leaked photo. Naturally some professional players, teams and personalities have expressed their opinions on the matter.
Those teams have lost their mind if that print is what I think it is. Talk about short-sighted and money hungry.
— Thorin (@Thooorin) May 10, 2016
I think a player union would be a good idea right about now.

— Frederik Byskov (@fbyskov) May 10, 2016
Astralis, being one of the newer and self funded CS:GO teams, were notably not on the list.
Curious to hear why @astralisgg, a team that's co-owned by its players, aren't involved in a project like this WESA
— Semmler (@OnFireSemmler) May 10, 2016
That about sums it up for now as we eagerly await the official announcement from WESA. After seeing the storm which has erupted from the leak, you cannot help but put your tinfoil hats on and wonder if WESA intentionally leaked the photo to garner a sense of the community's response before they publish any form of announcement or code of conduct. Very interesting to say the least.
Last Updated: May 11, 2016