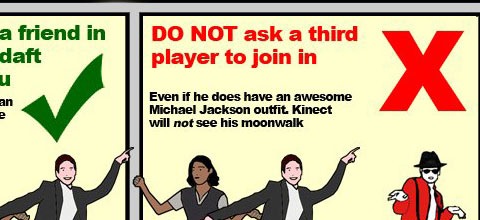 Microsoft's Kinect has already raked in a lot of criticism from the citizens of the internet due to some serious shortcomings which have made themselves apparent from the get-go.
The folks over at GamesRadar have made an incredibly handy visual guide that lets you know what Kinect does and does not expect from you when using the device. It's an amazing, controller-less interface that will be as easy as pie for anyone to use, as long as you meet all of its needs.
It's kinda like one of those really clingy friends that annoy you, but still make coffee for you all the time, so you keep them around.
You can view them all here at the source: GamesRadar
Last Updated: July 20, 2010