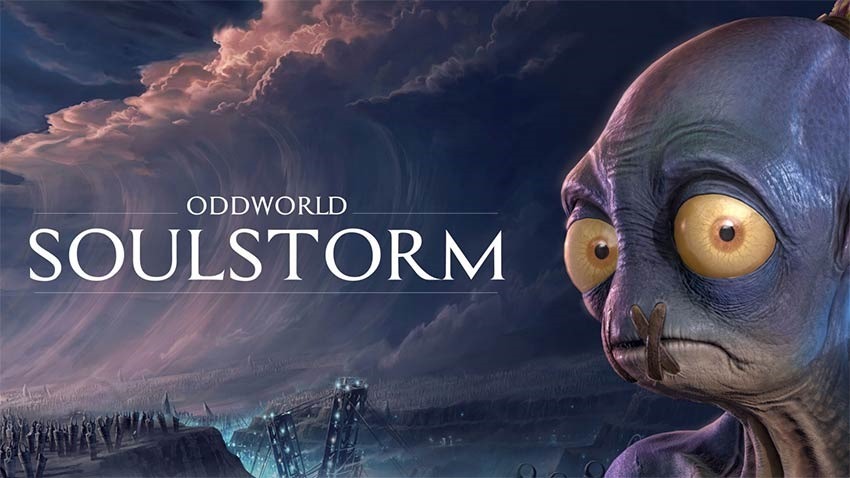 All the way back in 2016, Abe's Oddysee maker Oddworld Inhabitants revealed that there'd be a new game in the series coming. It was to be called Soulstorm, and was scheduled for a 2017 release. We'd heard close to nothing about the game until earlier this year, when creator Lorne Lanning revealed Soulstorm's general aesthetic and some cinematic trailers at GDC, giving us a look at what we might expect.
We did know, that the game was going to a quasi-remake of 1998's Abe's Exoddus.
"With the success of New 'n' Tasty, we asked the audience before that what game would you like us to do next if we were doing this," Lanning said at EGX 2017.
We didn't think New 'n' Tasty would be as successful as it was and we didn't necessarily … But it did great. And it allowed us to up the budget so the audience came back and said: "We want to see Exoddus remade." And we were like "if we're going to do that what if we did the way it was originally intended."
I adore Abe's Oddysee, so of course I'm excited for this. Now, we've finally got a good look at what Soulstorm will look like in motion. At first glance, it looks like the familiar 2.5D action puzzle-platforming we know and love, but it seems that Abe has learnt a few things. Like picking up weapons from vending machines, which I imagine could come in handy. It looks like it's largely still set within the industrial hellscape, but everything's a little more dynamic. Notice how the Sligs can shoot at you from upper platforms while you're running below? The game will also feature looting and crafting, which makes this less of a remake and essentially a whole new game.
If that has your interest suitably piqued, IGN has a preview of a demo of the game.
Last Updated: May 14, 2019