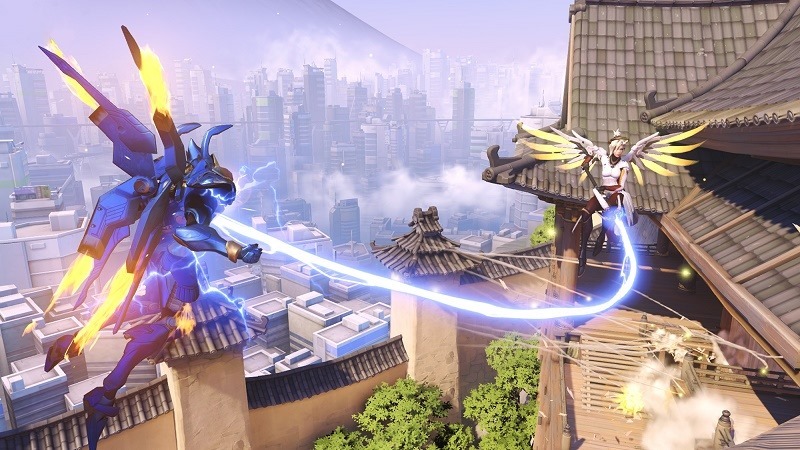 Just before it was released, many gamers questioned whether Overwatch was worth its asking price or not. I understood the concern. I mean, it's an online class-based shooter, and it doesn't possess any sort of single-player campaign. Back then though, I already felt that Blizzard's shooter was worth buying, and after having now poured around 50 hours into it, I still stand by that sentiment.
But not everybody has $60 lying around that they're willing to burn on a game that they might like. If only there was a demo or something that would allow those people to test Overwatch out first.
Well, if this new intel gleaned from the latest PTR patch is to be believed, there might well be one in future. Check out what Overpwn have dug up (via PC Gamer):
New strings relating to an Overwatch free trial have been datamined. This goes well with other Blizzard titles which also have trials available and we should get more information on soon.

Sorry, the Overwatch Free Trial is not available at this time.
Group members using trial cannot enter competitive play.
Not available for trial.
This doesn't confirm anything, but the fact that these strings have been found in Overwatch only now does seem to indicate that Blizzard are considering implementing some sort of trial version of the game in future. Based on that second string (no completive play), I suspect that quick play will be playable for those on a trial period, up until a certain level perhaps.
World of Warcraft for example, is completely free to play, right up until a person hits level 20. I don't see why Overwatch couldn't adopt a similar model. Whatever Blizzard have in mind remains to be seen. At least there's hope now though for those who've contemplated purchasing Overwatch, but weren't quite sure if they should jump in or not.
Believe me, it is. Despite being almost three months old, Overwatch remains my current addiction. I play it whenever I have a gap!
Last Updated: August 19, 2016