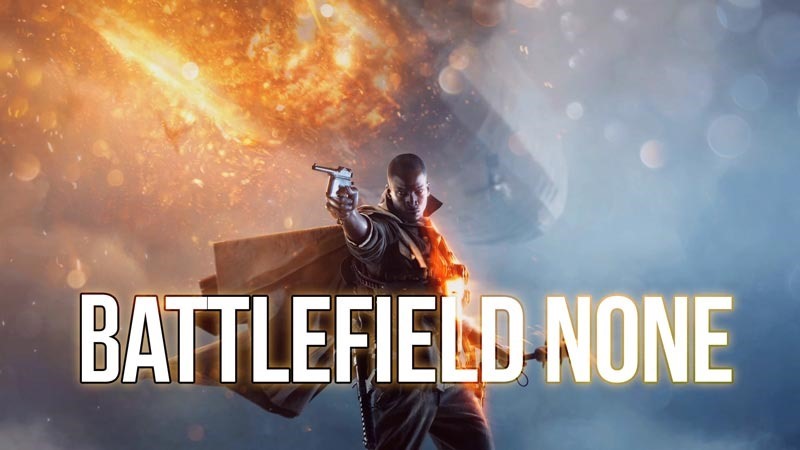 Ignoring a modern or future setting and using the Great War as the backdrop for Battlefield 1 was a risky move by DICE, but it has largely paid off. People love the game (myself included), and they're probably going to play it for a good long time post launch.
That won't necessarily be by choice mind you. According to EA, the Battlefield series won't be back for quite a while. Their Chief Financial Officer Blake Jorgensen said as much at the Nasdaq 35th Investor Program Conference (via DualShockers).
"We won't have another Battlefield back for a couple of years. Next year we'll have Battlefront, the Star Wars game."
Battlefront isn't a Battlefield game per se, but I don't think I'm wrong in saying that the two franchises carry stark similarities, right? Anyhow, this I suppose is bad news for those who love themselves DICE shooters rooted in reality. If you were hoping for a sequel to Battlefield 1 next year, or a return to the future, say with Battlefield 5 for example, well, you aren't going to be getting it anytime soon – not until 2018 at the very least.
Star Wars fans on the other hand have a lot to look forward to. Battlefront wasn't exactly perfect, but EA have acknowledged that, and they're looking to do a lot better with the sequel:
"We're taking that criticism to heart as we're building the next game, and we're trying to address any of the issue that it had. There seems to be no waning in excitement around the Star Wars world. We've got another movie coming up obviously in a few weeks, and people are very excited about it. So we're looking forward to bringing to the table next year a much bigger, much more exciting Battlefront for consumers."
I don't see a problem with tabling the Battlefield franchise for a while to be honest. It only means that DICE will have more time to think about where they take the series next.
Battlefield 1 has a lot of life left in it anyway. There's still a load of DLC on the way for the World War 1 shooter, and in case you missed it, local servers too. The latter was announced just this morning!
Last Updated: December 1, 2016