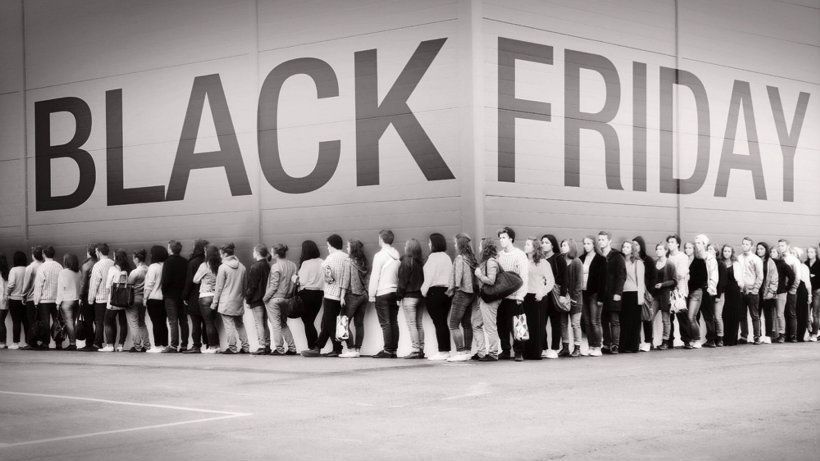 Black Friday is meant to mark the start of the holiday shopping season. Sure, plenty of people start buying presents before then to take the burden off of their bank accounts at the end of the year, but with so many great deals on offer during Black Friday, it makes sense that many consumers use it for the bulk of their holiday shopping. But beyond the mall stampedes, all those purchases can give some insight into how the different consoles are faring against each other.
One marketing study found that PlayStation came out ahead by comfortable margins among both millennials (ages 18-35) and middle-aged consumers (36-55).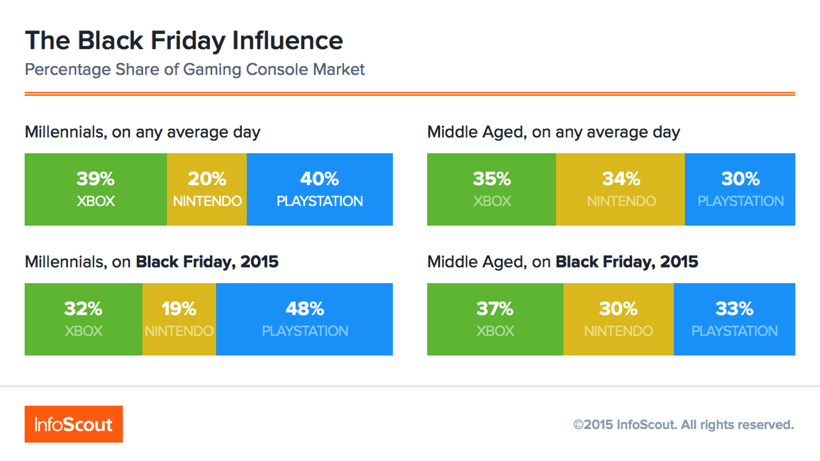 Among millennials, InfoScout says PlayStation took 7 percent of the market directly from Xbox. Microsoft's consoles normally accounted for 39 percent of buys on regular days, but only 32 percent on Black Friday, says InfoScout. That's compared to PlayStation, which stood at 40 percent on ordinary shopping days, but 48 percent on retailing's biggest holiday.
With bundles like the Uncharted PS4 bundle selling so well at Best Buy, it's not particularly surprising that Sony's console came out on top. However, at Target.com, apparently the Wii U was the top-selling item. I wonder how that compared to sales in the stores themselves; the NPD numbers will be rather intriguing this month – Black Friday always shakes things up, and it will be interesting to see who the overall winners are when all the numbers are tallied. Plus, with all the excellent sales on digital stores, I wonder how the Super Data info will balance out that picture. Could PlayStation be the overall winner, or does Xbox come out ahead when digital and retail figures are combined?
Last Updated: November 30, 2015