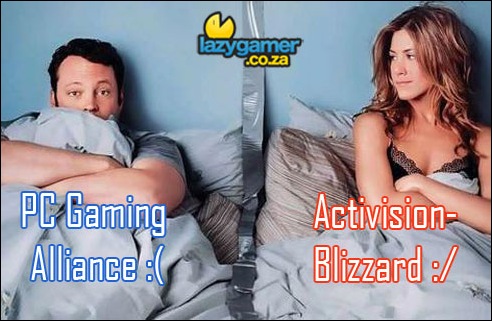 Last year, a group of hardware makers and software creators got together to form the PC Gaming Alliance – A group that would serve as the X-Men of PC gaming, saving it from it's impending doom.
This year, PC gaming's been dealt a blow to the skull, with Activision-Blizzard – The worlds largest gaming publisher calling it quits. Their reason? No munnies, apparently. According to the PCGA, "a few members have decided they cannot justify the budget (membership and staff) required to maintain an active role in the PC Gaming Alliance at this time."
Whilst it's definitely a blow to the alliance (which still has active members in Microsoft, Capcom, Epic, Sony, Intel, AMD & NVidia), does this really bode ill for the future of PC gaming?
Is there enough life in PC gaming's blood to sustain anything more than gargantuan MMO's and casual web-based flash games?
Let us know your thoughts on the future of the PC as a gaming platform in the comments.
Source : Eurogamer
Last Updated: April 15, 2009