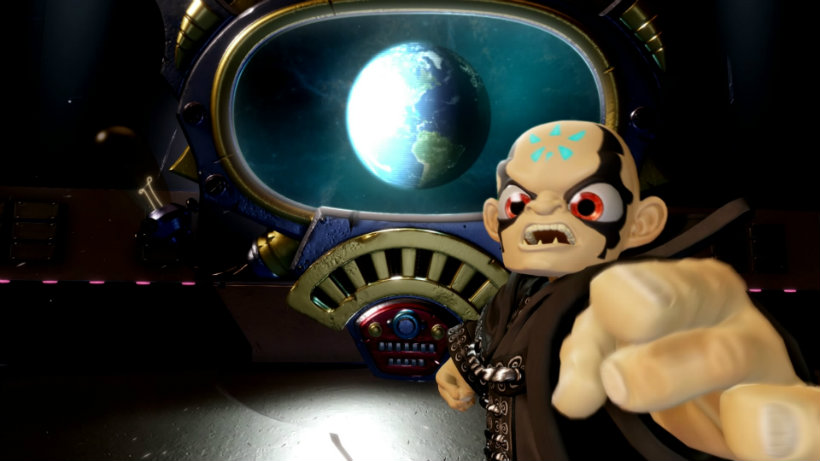 Skylanders is sort of a big deal. It pretty much created the Toys to Life genre, and it is a staple franchise for kids gaming – always child friendly and fun to play with friends, it's ideal for children and pre-teens. Plus, it is absolutely adored by retailers; you can't go digital with a game that's built around actual figurines, and the power of nagging kids means that parents will always be spending money on new toys. After last year's sluggish sales of the franchise, though, some were wondering if Activision could reinvigorate Skylanders, and they seem convinced that they can.
Unlike Disney Infinity, which isn't releasing a new iteration on the franchise this year, Activision has announced that there will be a new Skylanders game launching in 2016. According to the Activision Blizzard financials (thanks DualShockers):
Activision expects a new Skylanders® game to launch in 2016 along with Skylanders Academy, a new TV series celebrating the beloved kids franchise.
Skylanders Academy bringing the franchise to TV screens? I wonder how they will be distributing this. Kids Netflix or a similar platform could do very well with something like this, but I'm sure Activision has a plan in place – they know what they're doing and I'm sure we'll see plenty of tie in activities to promote the game and the TV series. Parents, prepare your wallets, your kids might just care about Skylanders all over again.
I'm more curious about how they will continue to keep kids involved who are aging out of the range that's normally interested in the franchise. Kids who were 10 or 11 when the franchise launched are now teenagers and probably still enjoying gaming but maybe not as enthralled by the magic of Skylanders. Could we see Activision introduce a more mature version of the game for older fans in the coming years? They certainly need to innovate and keep things fresh, but what that means… who knows.
Last Updated: May 6, 2016