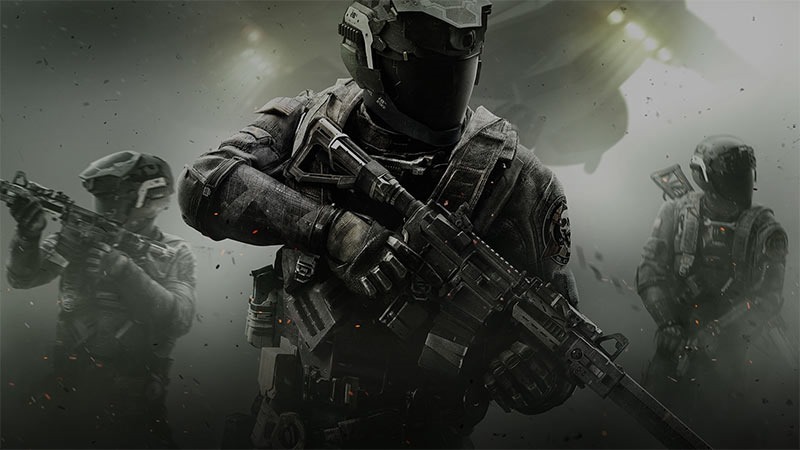 Activision Blizzard has had a record year. The mega company that's home to both Blizzard and Activision properties posted posted a company record $6.61 billion in GAAP (generally accepted accounting principles) revenues, up 41% year-over-year.
That should be good news, but much of that success rests on Blizzard, and the overwhelmingly positive critical and commercial reception of Overwatch. The Activision side of it all isn't doing nearly as well. Last year's Call of Duty, Infinite Warfare, didn't do the sales numbers Activision was hoping for. Activision's putting it down to the Space setting not quite resonating with players, but I think there's more to it than that. I think the push for eSports means we see very little iteration in the multiplayer, and a very definite, impenetrable skill barrier that makes the series daunting for newcomers.
"It's clear for a portion of our audience, the space setting just didn't resonate," Activision Publishing COO Thomas Tippl said. For that reason, the next Call of Duty is going back to the series' roots, with "boots on the ground" action. A pity, because Infinite Warfare's single player campaign was actually pretty damned good.
Another Activision pillar is apparently crumbling. Skylanders, the toys-to-life franchise that once earned Activision Billions of Dollars every year is in rapid decline, and this year will be the first one since the series' inception where a new Skylanders game isn't being released. Activision has managed to hit its sales targets despite all of this. Still, the publisher is laying off staff "at Infinity Ward, Beenox, and other internal studios as well as their corporate office," says Kotaku. According to Kotaku, as much as 5% of the publisher's 4000-strong staff count has been excised.
"Activision Publishing is realigning our resources to support our upcoming slate and adapt to the accelerating transition to digital, including opportunities for digital add-on content," the publisher said.
Blizzard, MLG and King were not affected by the layoffs.
Last Updated: February 13, 2017