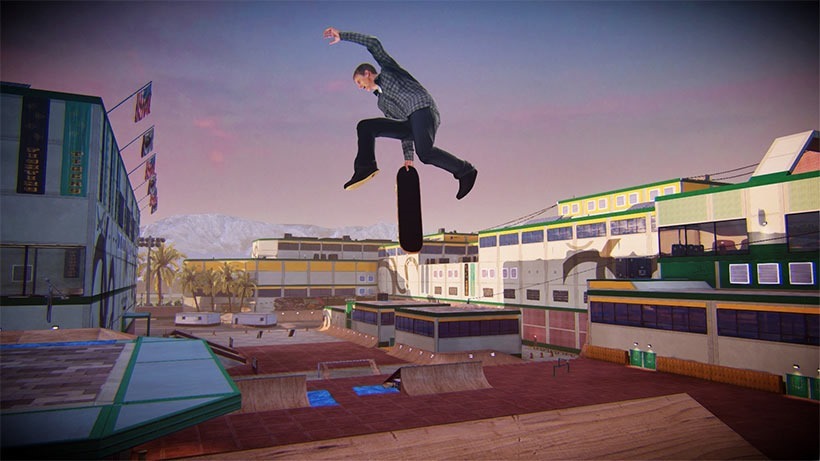 Tony Hawk's Pro Skater 5 is a bad game, and you shouldn't buy it. For whatever corporate reasons, the game was released in half-finished state, and is a glitchy, broken mess. Half of the game is locked behind a day one patch that's nearly twice as big as the game itself.
It's quite obvious that the game was released to capitalise on both nostalgia, and the soon-expiring Tony Hawk Licence. In many ways, it's easy to justify from a business perspective; rather make use of the licence than let it lapse for silly legal reasons; with the general mentality of "release it now, fix it later."
And I get it. From a business point of view, it makes sense. That doesn't make it right though. Not for a $60 game. The game is indeed a mess, and Activision has acknowledged as much, by releasing a single sentence statement that's as cold and soulless as mercenary decision to release the game and sour the Tony Hawk brand in the first place.
"We are aware of the issues that players have experienced following the launch of Tony Hawk's Pro Skater 5 and are working with the developer to address these so that we can continue to improve the gameplay experience for all of the Tony Hawk fans who have known and loved this franchise for more than 16 years".
No apology. No sincerity. Hell, not even a "Thank you for throwing $60 at us!" I'd thought Evolve's developers had hit peak PR and become the world champions at spewing out a meaningless string of words that say nothing, but I was wrong.
Of course, with Tony Hawk's Pro Skater 5 glitch videos now clogging up the tubes nearly as much as cat videos are you have to wonder if some sort of cold, calculated decision wasn't made to keep the glitches in.
Skate 3 glitch videos, for example, are still enormously popular, and a relatively recent revival of their sharing caused Skate 3 sales to skyrocket. Could the same happen with Tony Hawk's Pro Skater 5? In an era of gameplay sharing, are people willing to buy games "for the lulz?"
Last Updated: October 2, 2015