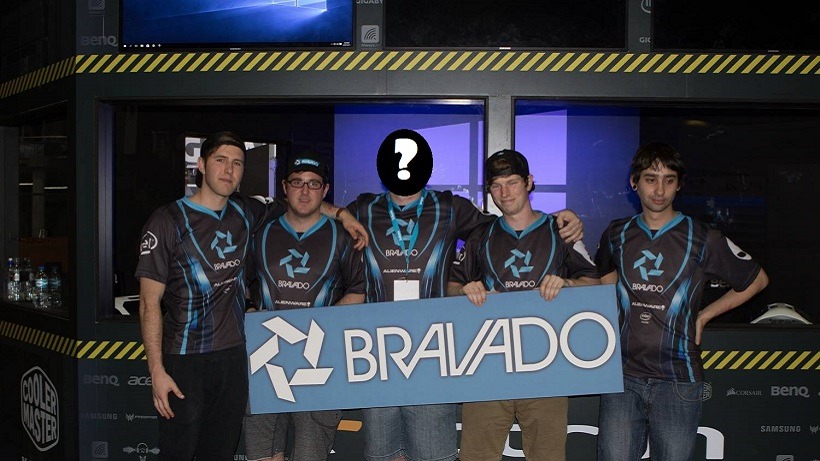 Heroes of the Storm may be experiencing a bit of lull, but that has not put a damper on the spirits of South Africa's top team. The DGL Masters announcement took many by surprise, including former Bravado Gaming Heroes of the Storm Captain Adam "Adastam" Moore, who made the return to Dota 2 upon announcement.
This left the strong roster with a void to fill, and the responsibilty fell on the shoulder of Duncan "Skiblet" Frickel who went in search of a new 5th for Bravado Gaming. What followed was a week-long set of try outs for players who wished to join Bravado Gaming. Finally, together they settled on Taylor "KingKhaz" Ray, a lon- time gamer and fan of Bravado Gaming.
"I am absolutely ecstatic to be joining Bravado Gaming. It's something I've always dreamed of, and I am very grateful for this opportunity. For years I've been playing games semi-competitively (CS:GO and League of Legends) and have just never been able to take it to the next step. I'm very positive that the Bravado organization will help me do this and grow as a HotS player.  I'm extremely dedicated and always strive to better my skills and mechanics. I hope to bring a new flare to the team and continue with their success," said Ray on joining Bravado Gaming.
Local tournaments are still far and in between for South African HOTS teams, but some look to the international scene for tournaments such as the Electronic Sports League (ESL). Unfortunately South Africa was not included in the Global Spring Championships, but there are regional qualifiers for Europe, and if they're open, who knows… maybe one of us can slip in unnoticed.
There are some who are still hoping Heroes of the Storm will be added to the Do Gaming League, but there has been no real confirmation from Telkom regarding this inclusion.
Last Updated: February 4, 2016