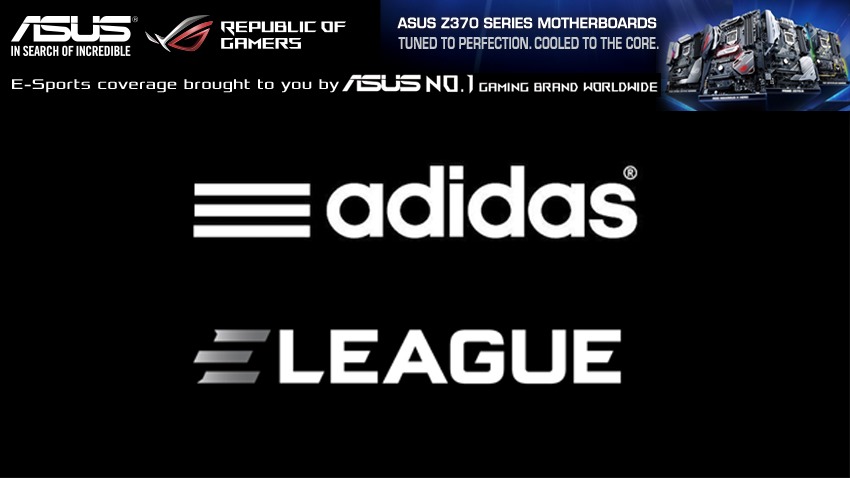 The ELEAGUE is facing its first speedbump after Adidas challenged their trademark for the famed "3 Stripes." On October 10th, Adidas filed a 139-page USPTO notice and are challenging the trademark over concerns that it bares similaries to the three stripes before the name which may cause confusion in the future.
You might be thinking, why is Adidas concerned with an esports broadcasting company, but there are some conflicts. The two logos do bear resemblance, and that has given Adidas grounds to challenge their trademark since the apparel company does have ties to gaming. The biggest concern is that ELEAGUE may run tournaments featuring games like FIFA which bear the Adidas brand, and this could also be the case for future esports teams sponsored by Adidas. Adidas is also the official sponsor for a few United States sports leagues and teams, and includes branding featured in a few gaming titles.
"The adidas 3-Stripes Mark has been and is currently being used, in interstate commerce, on or in connection with computer game and video game software, and adidas's sponsorship of electronic sports events and electronic sports teams," as per the notice.
According to The Esports Observer, Adidas has a long list of teams who are currently, and previously were, sponsored by Adidas. The list includes SK Gaming, CNB e-Sports Club, Copenhagen Wolves, Mousesports and they recently joined up with North and Vitality as their official sponsors. It becomes clear the more you read that there are some definite conflicts between the two brands and ELEAGUE now have 40 days to contest the appeal and deny any conflicts which could send this to trial. However, as noted in the article, most of these cases do not end up in trial and are settled. The last thing Turner wants is a trademark war with one of the oldest sports apparel companies in the world, but in the en, your trademark is everything.
Like esports?
Check out esports central
Last Updated: October 18, 2017