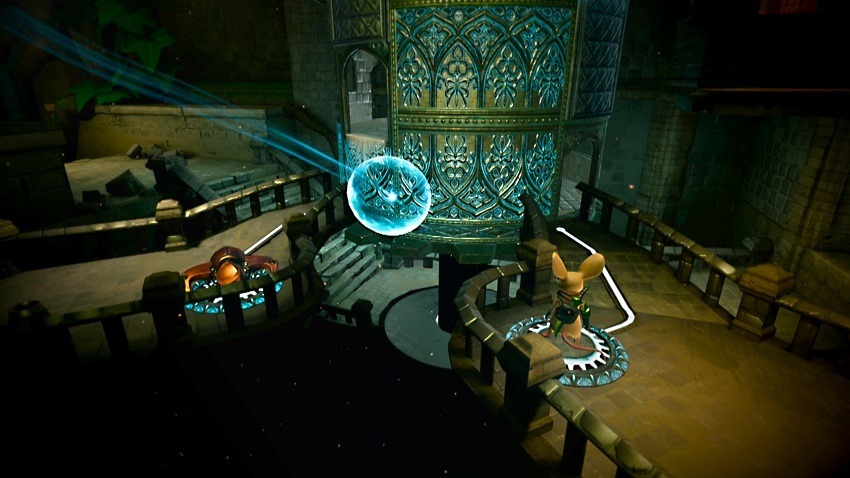 As much as I love the technology and magic around putting a VR headset on and escaping to a new world, I have to admit that they're are the handful of killer apps on the platform that make a purchase tantalising. PlayStation VR, in particular, is struggling with this, with only sparse titles such as Superhot VR and Resident Evil 7 making a compelling argument to own one. But if you're into platforming, puzzles and charm that runneth the cup over, Moss might soon be added to that list.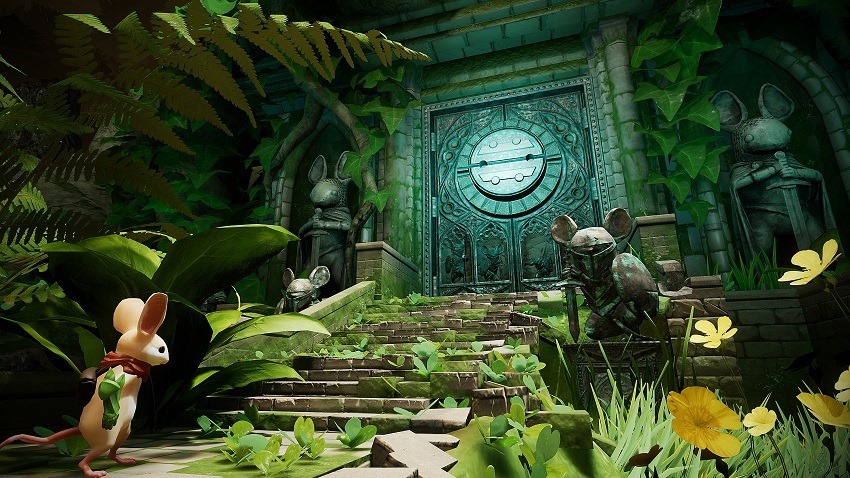 Moss stars Quill, a small mouse with a heart of a lion, who you'll guide though a fantastically magical world using a standard control scheme. The game also stars you, the player, as an all-powerful figure known as the Reader. Instead of just being a passive onlooker to Quill's doings, he's very aware of your presence. And given that you have another way to control the game (standard control of Quill, motion controls for your actions as the reader) Moss presents itself as a solo co-operative adventure of sorts.
If that sounds slightly confusing, the extended gameplay below might ease that up.
Plainly put, you'll be controlling both Quill and the Reader to solve environmental puzzles and platforming trickery. As an example, Quill might need to hop over a handful of platforms to reach a new area. but with the platforms misaligned, you'll need to move them as the Reader while ensuring he makes each jump. Better still, Quill will acknowledge your help and guidance throughout the adventure, cementing your place within his world.
It's an extremely novel idea that can only work in something like VR, especially when you're talking about a player taking on the guise of an omnipotent ruler of the lands you survey. Geoff fell in love with it when he played it at Gamescom last year, and it's easy to see why. Moss looks incredibly beautiful and exquisite in motion, so I can't wait for it to drop sometime this year.
Last Updated: February 13, 2018