If you follow me on Twitter, you might have realised that I'm not the biggest fan of flying. Not at all:
Oh hey I'm flying tomorrow https://t.co/Xr3Sy8Nmqk

— D Bison (@Darrangedd) October 8, 2015
Crippling fear aside, here's something cool that rocked up at my door this week: The Just Cause 3 Wingsuit Experience. An experience that needed some construction before I could take it for a spin. How hard could it be?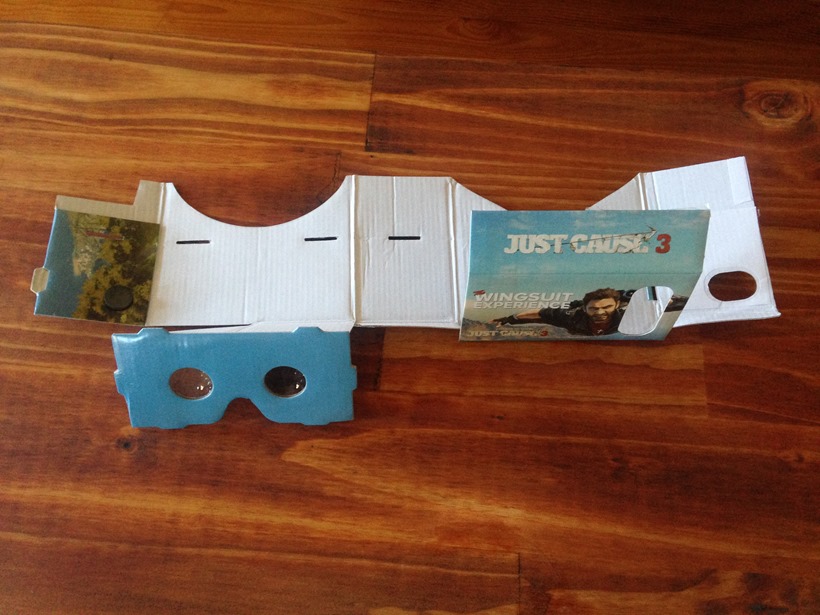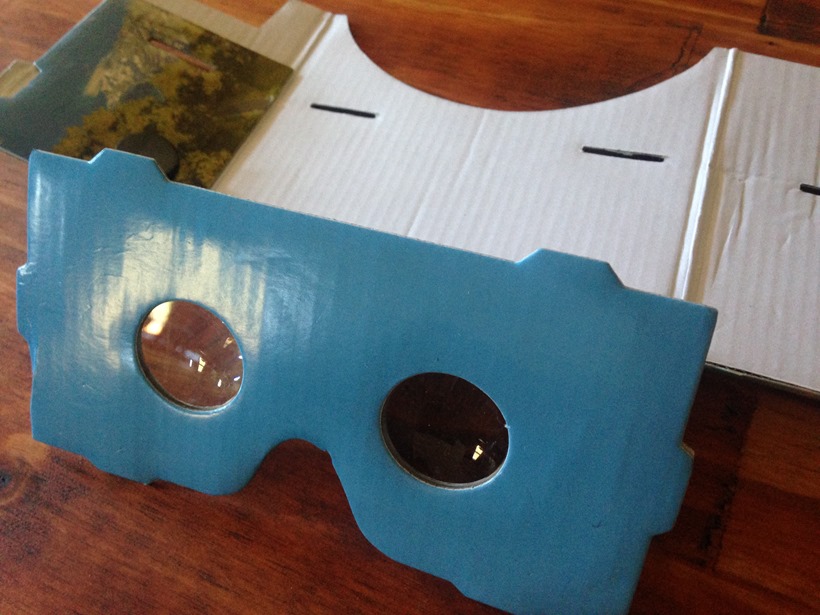 Okay, that doesn't go there.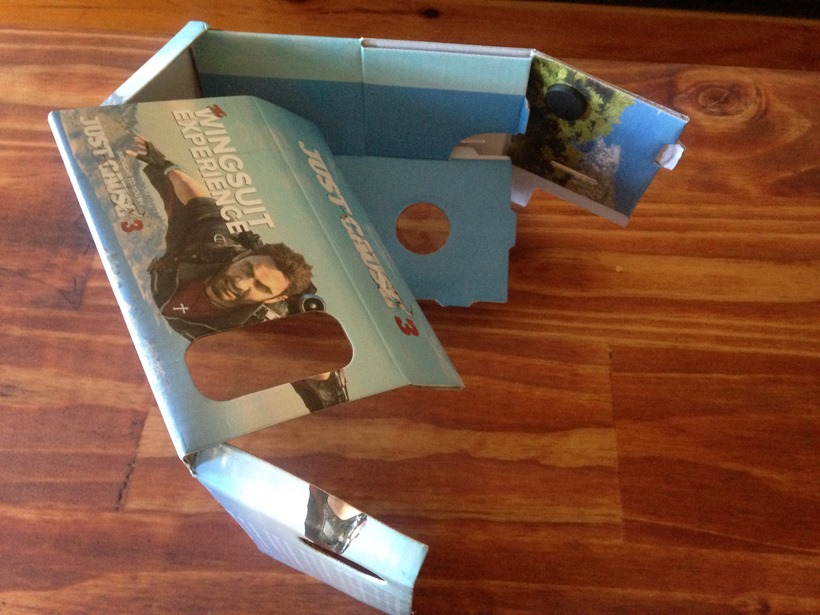 Maybe I shouldn't use fire with this.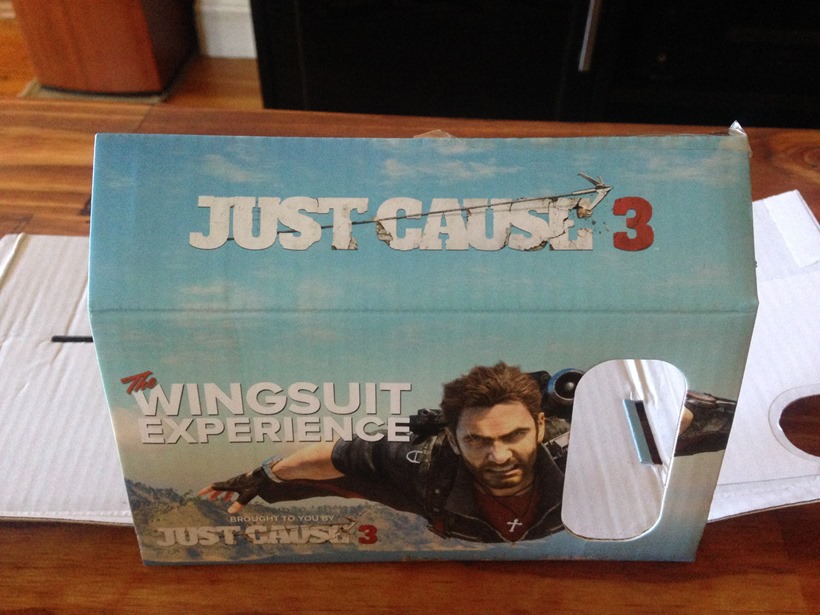 Hey look it's my cat.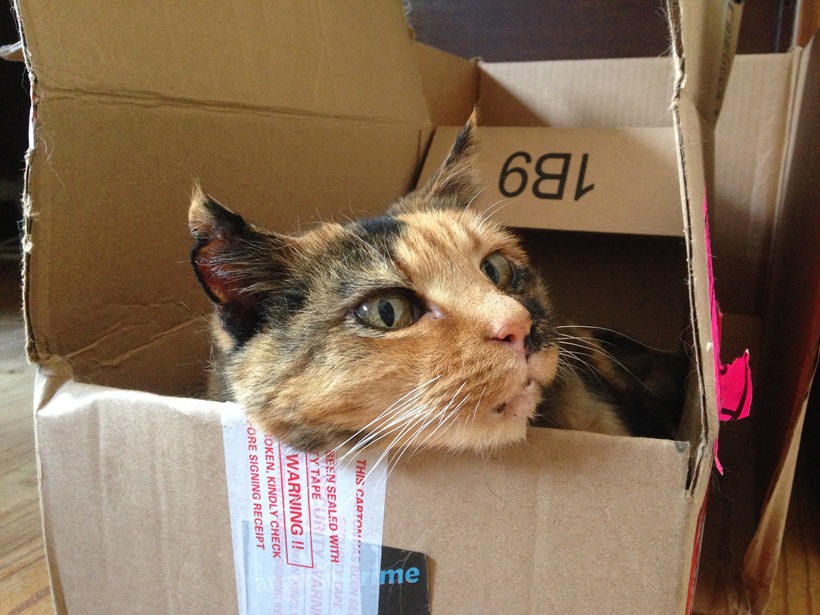 Alright, I may have cheated slightly, but I finished building it! It's done!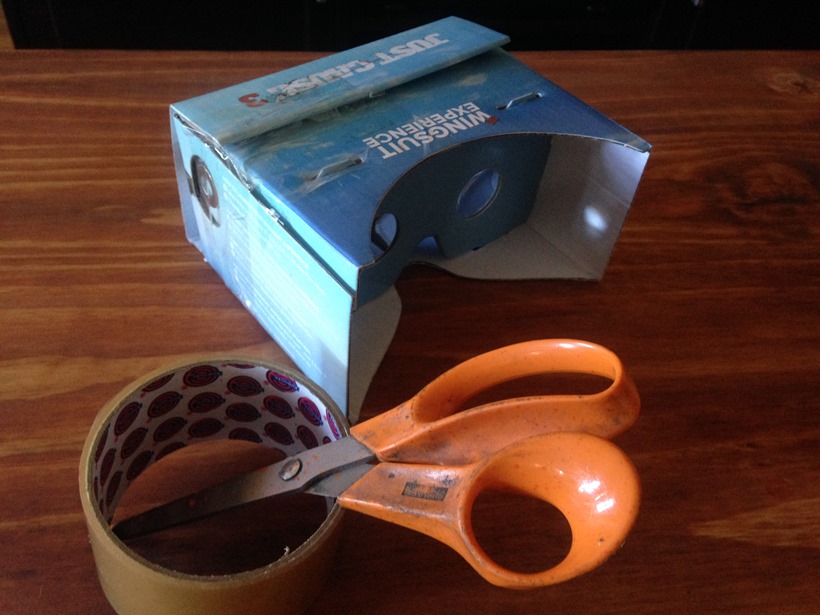 Right, the idea here is that I need to download the Just Cause 3 Wingsuit experience app (Which clocks in at a meaty size of around 650mb on iTunes), throw my phone in and se how long I can go without chundering. And yes, it does work.
Now granted, you don't need half-arsed assembled Google Cardboard to use the app, but it does help when said cardboard has magnifying lenses, which do help to create a 3D effect. Sort of. For some reason, the effect doesn't work on my eyes, but worked hundreds for a friend of mine who tried it out.
Lucky bastard. Anyway, I thought you guys would like to see what distributors send us. Although to be fair, I think it might be revenge for a prior review with a low score, judging by how much my stomach heaved when my vertigo kicked in.
Last Updated: October 8, 2015