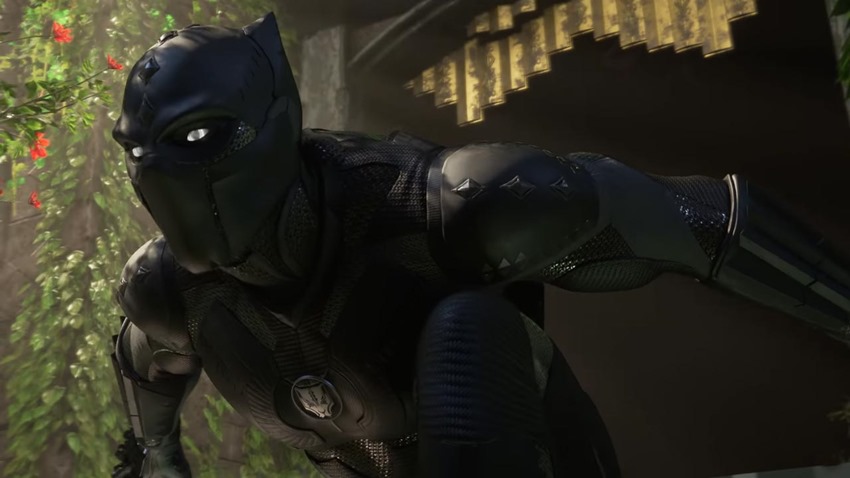 Everyone's taking a Nintendo Direct approach to revealing what games they have ready for the year and beyond, and Square Enix jumped on that bandwagon last night with the first episode of its Showcase event last night. It was short, sweet, and slightly mental, but it looks like the publisher and developer has a ton of content on the horizon that'll be vying for your bank balance attention.
Here's a look at everything that was revealed in the first Square Enix Presents, from Project Athia's official new title to the next chapter in the ongoing saga of Marvel's Avengers.
Life is Strange: True Colours
Developer Dontnod's series of Life is Strange games have been wonderfully odd character-building adventures that have filled a Telltale Games-shaped void in recent years, and a new entry in the franchise is coming in the form of Life is Strange: True Colours. Instead of taking an episodic release approach, True Colours will arrive on September 10 as a full release.
If you're new to Life is Strange, good news! Life is Strange and its first sequel Before the Storm are getting remastered editions that will launch later this year.
Outriders
Outriders looks set to be a very silly game, and its latest deep dive trailer pretty much confirmed its approach to creating a hobo version of Destiny. As previously mentioned, four character classes are available within the game, and the new trailer took time to explain how the skill tree for the Trickster, Technomancer, Pyromancer, and Devastator works.
All you really need to know though is that you need to be aggressive, kill to heal, and cover is for wimps yo. Outriders is still scheduled for an April 1 release, and on Xbox Game Pass it'll be a day one freebie. Remember to try out the demo, as you'll be able to take that progress with you into the main game.
Balan Underworld
I know Balan Underworld is meant to be the second coming of Sega Saturn classic Nights, but ask Brad about his time with the demo and he'll give you the hairiest of eyeballs regarding some of its more…peculiar design decisions.
Tomb Raider
And it's official! The Tomb Raider: Definitive Survivor Trilogy that Microsoft leaked is now officially available, and it's launching with an introductory price of $20. It won't be at that price for too long though, and Lara Croft's 25th anniversary celebrations were capped off with a video that mentioned other updates on Tomb Raider media projects. Like being able to explore Croft Manor in Fortnite.
Marvel's Avengers
The PS5 and Xbox Series X|S versions of Marvel's Avengers have officially launched. alongside the release of a second Hawkeye being added to the Avengers roster and the Future Imperfect Operation. Beyond that, developer Crystal Dynamics has begun plotting out the path for Avengers, which includes adding Black Panther as the next playable character, an upcoming Black Widow event, and new story content.
Just Cause Mobile
Aside from a ton of mobile games set in Final Fantasy VII's world, Square Enix is also looking to bring the explosive antics of Just Cause to a smartphone near you. Announced last year, Just Cause Mobile got a new trailer featuring ziplines and the suave Rico Rodriguez.
Hitman Sniper Assassins
Considering how Hitman developer IO Interactive's relationship with Square Enix almost killed them, this one feels a bit weird! The publisher still retains mobile rights to the franchise though, and it has tasked Hitman: Sniper developer Square Enix Montreal to get cracking on a new game in that handheld series.
Forspoken
Saving the best for last, Square Enix's ambitious new RPG Project Athia finally has an official title: Forspoken. The new trailer showed the protagonist Frey (played by Ella Balinska) wielding some impressive magic in a stunning world. Luminous Productions continues to work on this one, which is looking at a 2022 release on PC and PS5.
Last Updated: March 19, 2021