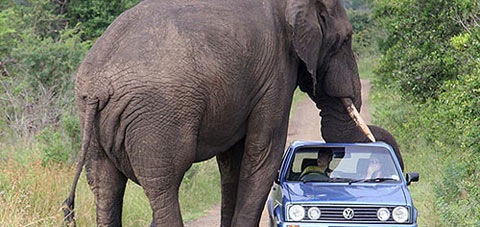 Many moons ago, I remember seeing images and video of the err, Safari simulator called Afrika and thinking "Wow, there is no way that this game is going to look that good!".
Unfortunately, I was quite right with that statement, because the game really doesn't look that impressive. What needs to be mentioned is that it looks like this video has been toyed with, so the resolution makes it look a lot worse than it usually would. With that in mind I still can't say that I am very impressed to be honest.
The main issue that I have with this game, is that it really is giving foreigners the very wronf idea of animals in Africa. From what I have seen, this video is telling foreigners that it would be a great idea to go to a Safari at, say, the Kruger National Park and then just stop your car and get out whenever you want.
Once you have seen some animals that you want a snap of, simply do a Gears of War "Roadie Run" until you are close enough, and then snap away with your camera, until the animal sees you and decides to be your best friend in the whole world and come home with you.
And by that, I mean: Eat your face.
Video after the jump.
Last Updated: July 1, 2009