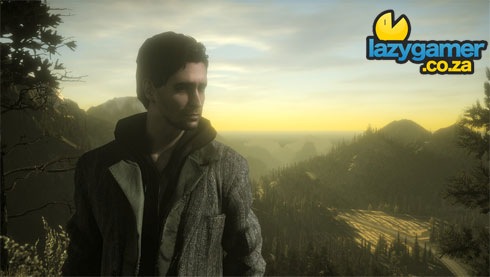 Remedy Boss Oskari Hakkinen is unable to confirm whether a sequel for Xbox 360 exclusive psychological thriller Alan Wake is on the cards or not, as apparently Microsoft want the developers to churn out more DLC first.
The game – 5 years in the making – was met with mostly positive acclaim, but unfortunately just hasn't performed to expectations at retail. doesn;t mean a sequel won't come though.
In an interview with IGN, Hakkinen revealed that "Microsoft are interested are throwing the idea around of more episodes, but you know the size of our studio. We're a small team. We wouldn't really be able — if we were to confirm a sequel at some point, which we'd like to do relatively soon."
"But yeah, Microsoft are interested in more episodes. Where we're sitting right now is we'll see how these go. We'll see how the attach rate is to the episodes."
Remedy is keen to get the ball rolling though, and are keen to start on a sequel.
"We're in a limbo at the moment where neither of us are talking about it. Microsoft have an option for it. That was in the deal a long time ago… and I don't see why they wouldn't. We're happy with the partnership and they're happy with the game. I think it fits in their portfolio quite nicely. I don't see any reason why
Hakkinen also revealed that should they start on a sequel, it wont take nearly as long to arrive.
"Max Payne 1 took us also five years to make. Max Payne 2 took us 18 months. I think we'd be looking at something of a similar cycle."
The first bit of DLC "The Signal" will be available on July 27th for free provided you bought the game new in a Live supported country. It'll otherwise cost 560 MSP.
I'm still busy playing through Alan Wake – and I'm enjoying it immensely, although I do see it getting a bit repetitive later. With that, I'm certainly keen for a sequel – it may just fix the issues encountered in the first game.
Source : IGN
Last Updated: June 23, 2010