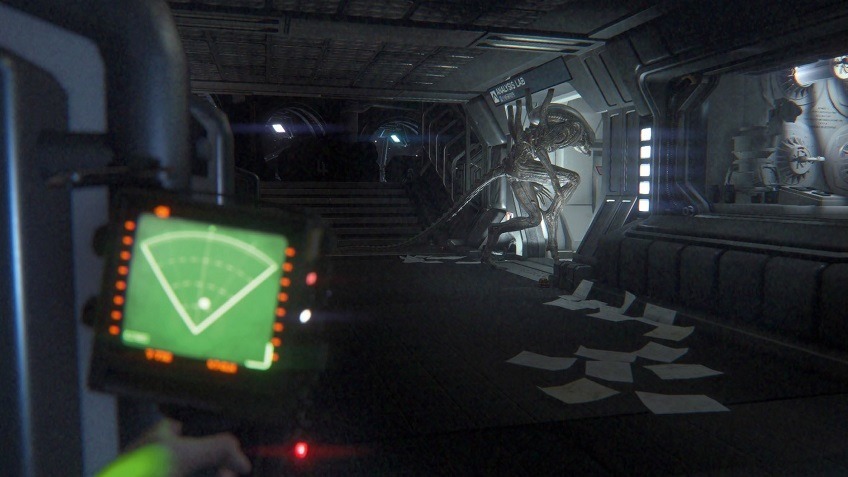 Alien: Isolation 2 seems like a sure thing given the critical success of the tense, first-person survival horror, but despite a recent rumour it seems Creative Assembly isn't planning on getting to one anytime soon. The rumour, which quickly picked up after being reported first in the Official PlayStation magazine, suggested that the studio was wrapping up work on Halo Wars 2 and moving to the Alien sequel. But sources close to Eurogamer dispute that, with pretty solid evidence too.
The rumour initially only suggested that the team at Creative Assembly would move on to a new Alien: Isolation game now that their last major project was complete. That seems logical, and especially so given the time since the launch of the first game. But despite its critical success, Alien Isolation didn't exactly sell too well. Across three platforms it just passed two million units, which publishers SEGA might not see as worthy of the licensing.
That, coupled with evidence that the team that worked on isolation is basically not at Creative Assembly anymore, seems to confirm that a sequel isn't on the cards. Eurogamer's sources within the studio corroborate that, saying that the studio is moving to new prototypes to figure out their next project. Alien: Isolation 2 isn't one of the ideas.
Back in 2015, it seemed that a sequel was still in discussion, with Creative Assembly studio director Tim Heaton stating that it wasn't "out of the question". Eurogamer contacted SEGA too, with the publisher stating that Creative is fully focused on the development of Total War: Warhammer 2 and other as yet unannounced projects." That's not confirmation that Isolation 2 isn't happening, but it's as close as you're going to get.
It's not that a sequel can't exist in the future, but it seems unlikely that we'll be getting another soon. Maybe the resurgence of Alien with their upcoming films might help change that decision.
Last Updated: April 26, 2017