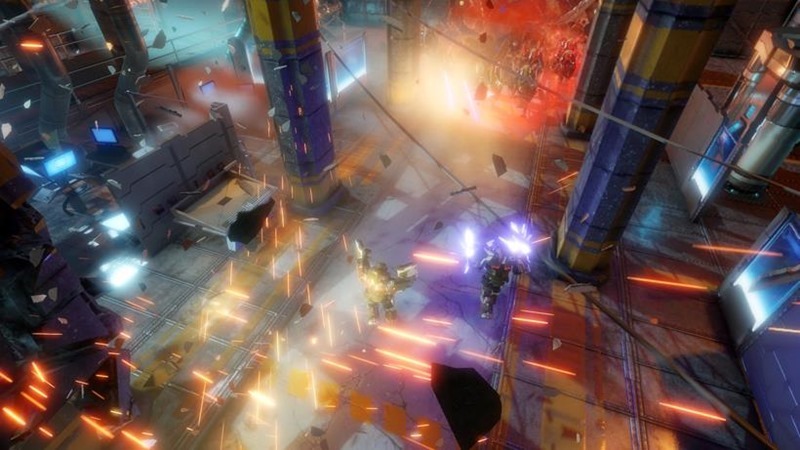 I'm pretty convinced that Housemarque is incapable of making a bad game. The makers of Super Stardust, Dead Nation and still one of the best games on the PlayStation 4, Resogun. Their newest game. Alienation is pretty damned excellent, and for a long while was my addiction. The game successfully takes the Diablo quest for loot and transplants it in to a twin-stick shooter.
"Alienation is an ambitious twin-stick shooter that goes beyond Housemarque doing what they do best. It's gorgeous it's addictive, and it's some of the best fun you'll have on your PlayStation this year – especially if you're the get caught up in the grind for better loot."
If there was one thing about the game that I thought was conspicuous by its absence, it's local co-op. For whatever reason, Housemarque made it so that you're only able to play the game with other people online. But that changes next week. The long-anticipated local co-op patch is headed to your PlayStation on July 5.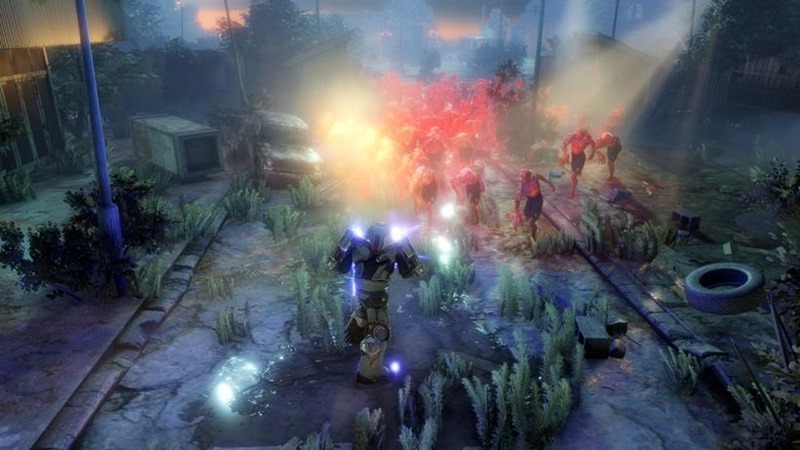 Says Housemarque:
"Your opinions are really important to us, and for all of those that requested the addition of local co-op, I am pleased to let you know that this feature will be released to all players as part of the next free update that is scheduled to go live on 5th July!

So gather your friends and family, buy some snacks and make space for your squad to do battle with the Xenos, from your sofa. Local co-op supports up to four players on the same screen, and in classic friendship-breaking fashion, after opening loot crates, you'll have to fight over who gets the loot!"
In addition the game will get two new difficulty level called Expert and Master, "and a richer Arkship experience with new rooms, harder enemies and better loot." Oh my.
That's all coming for free, but there's some paid DLC coming as well. There's a Survivor's Pack that adds a vortex grenade, and a Season Pass coming that'll grant access to said Survivor's pack, "as well as the upcoming Conqueror's Pack, Veteran Heroes Pack, the original soundtrack and a dynamic theme."
It will be mine. Oh yes, it will be mine.
Last Updated: June 29, 2016